The Loop
New One Direction video features Niall Horan's decidedly imperfect putting stroke
The band One Direction has a new video out for its song "Perfect," which we're told is a big deal on its own, but not normally something we feel compelled to cover on a golf website.
What is worth noting, however, is that it features singer Niall Horan engaging in the timeless hotel diversion of putting in his room. Horan, you may recall, has become fast friends with Rory McIlroy. He toted the four-time major champion bag's during the Par 3 contest at last spring's Masters, and was paired with him in the pro-am at Wentworth a month later (where he almost killed a spectator with a shank).
Still new to the game, we're willing to go easy on Horan's form, and to be fair, it's not all bad. For instance, here he is spotting his line one last time before putting, always a good idea.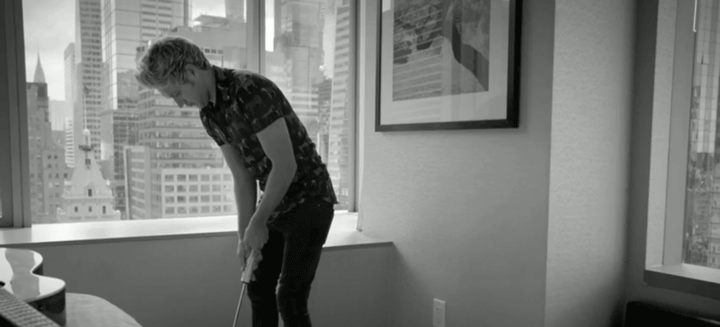 And here's his putt, which we're describing as sort of a Billy Mayfair cut stroke.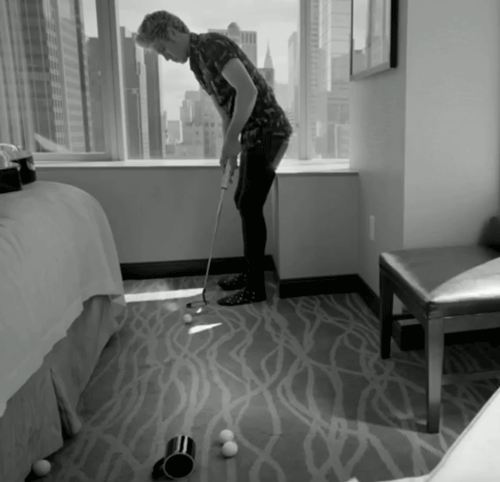 You can't argue with the result, and in a way, the open face of the stroke helps to counter the outside-to-in path, so maybe he's on to something.
In any event, his hair looks great, and that's all that really matters.