Equipment
New Cobra King F7 Drivers Seen on USGA Conforming List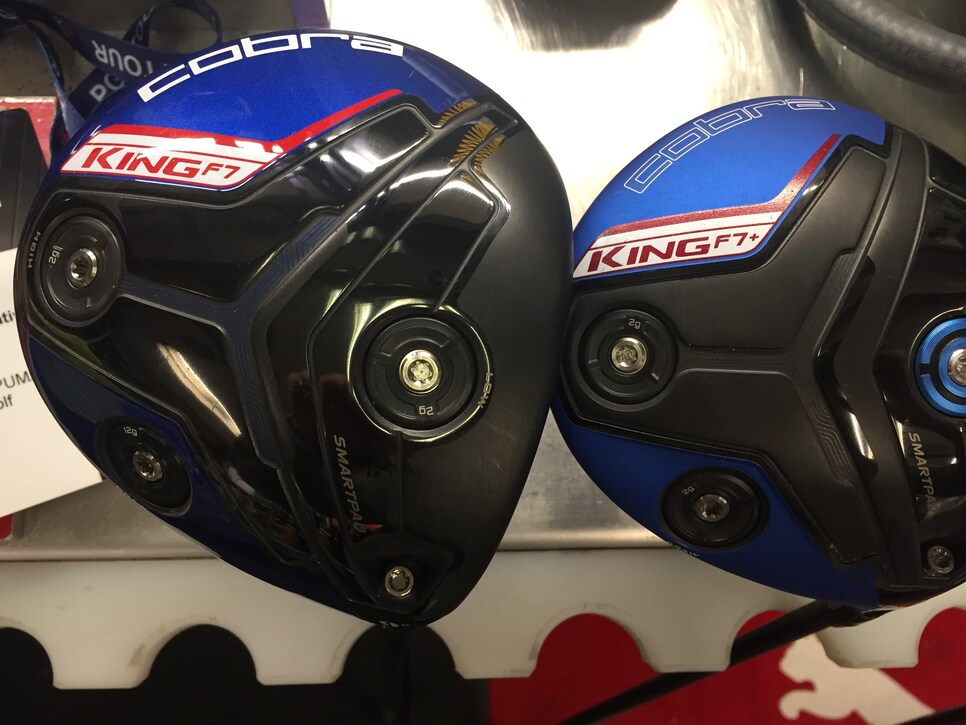 With the 2016-17 PGA Tour season beginning, it looks like Cobra Golf will have a couple new King F7 drivers ready for its staff players to put in play at the Safeway Open this week should they so choose.
This week's USGA list of conforming drivers includes two new Cobra entries, both appearing to have adjustable weights on the sole. Added to the USGA list this week, the King F7 and King F7+ both appear to have three weight ports in the sole in a triangular arrangement, based on the images shown on the USGA's website. The ports include one towards the front of the sole, one in the rear and one in the heel. One of the weights appears to be 12 grams, while the others are two grams. Each of the weight ports are labeled, as well. The rear port is labeled "High," the front port "Low" and the heel port "Draw."
Both drivers also appear to have the adjustable loft hosel featured on several Cobra drivers since the AMP Cell was introduced in 2013. That system allows the driver to adjust between eight settings across a three-degree loft range.
According to the USGA listing, it looks like each driver will feature a carbon composite crown made of Textreme. Textreme is a trademark for a lightweight carbon fiber material that has been used in rackets, bicycles and both Formula 1 and America's Cup racing.
There is no word from Cobra on whether any of its staff players will be switching to either of the new models. Also no details as yet when the new King F7 and King F7+ will make their debut on golf shop shelves. While Cobra's top endorsee Rickie Fowler did not use the previous generation of King F6 drivers, rookie Bryson DeChambeau used the King F6+ and two-time PGA Tour winner Jonas Blixt used the King F6.