The Loop
Royal Nepal G.C. has been transformed into a refugee camp to help earthquake survivors
With thousands confirmed dead from Saturday's 7.8 magnitude earthquake and its aftershocks in Nepal, and the number likely to rise as volunteers continue rescue efforts, one of the country's few golf courses has been transformed into a refugee camp for survivors.
Royal Nepal Golf Club is a nine-hole course in Kathmandu that, according to a report in The Telegraph, is now home to more than 2,000 living in tents and under tarpaulins as they attempt to figure out what comes next following the natural disaster.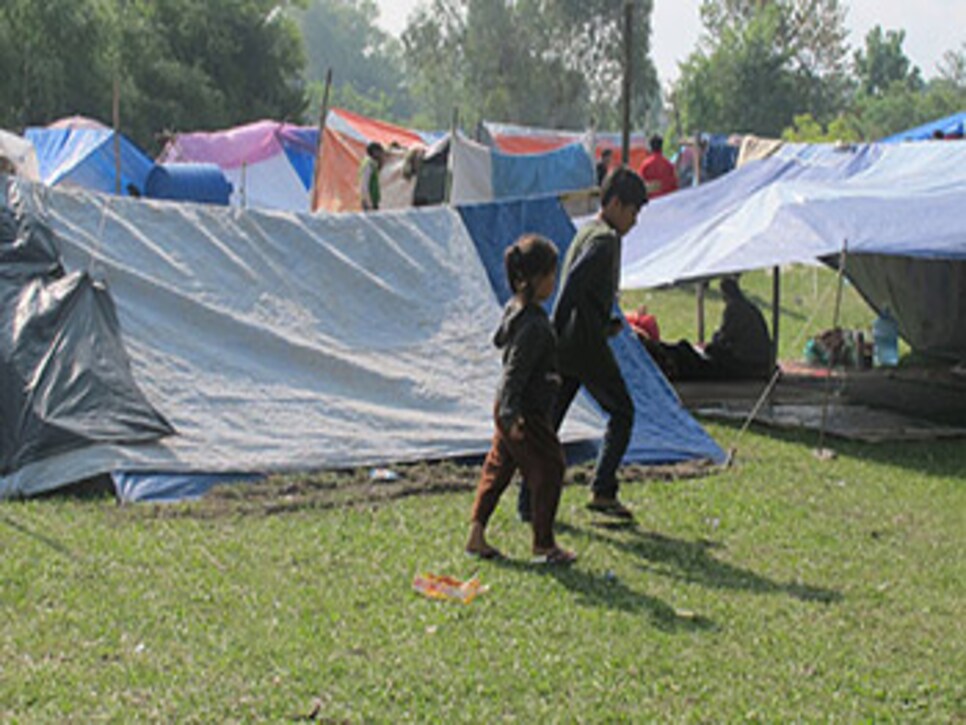 "These are very dangerous times," Magar told The Telegraph. "We have to help them."
Having the camp located at the course made sense, given its location adjacent to the Tribhuvan International Airport, where supplies and aid can be flown into the country. The course is also close to the main road into Kathmandu.
While the conditions in the camp are difficult, with little food and other services, living outside is better than the alternative for some. Staying inside damaged buildings comes with the risk that they might collapse from more aftershocks.
According to the Nepal Golf Association, Royal Nepal was first established in 1917 by a Nepalese general, Kiran Shumshur, who saw the sport played while in Scotland. The course received its "royal" title from Nepal's King Mahendra in 1965. This is not the same royal designation conferred by the British monarchy on courses in the United Kingdom and Australia.
Membership to Royal Nepal is 30,000 rupees or around $495 for the year. In better times, this was a promotional video used to market the golf course.