College Golf
NCAA might have just kept one of college golf's biggest controversies from happening again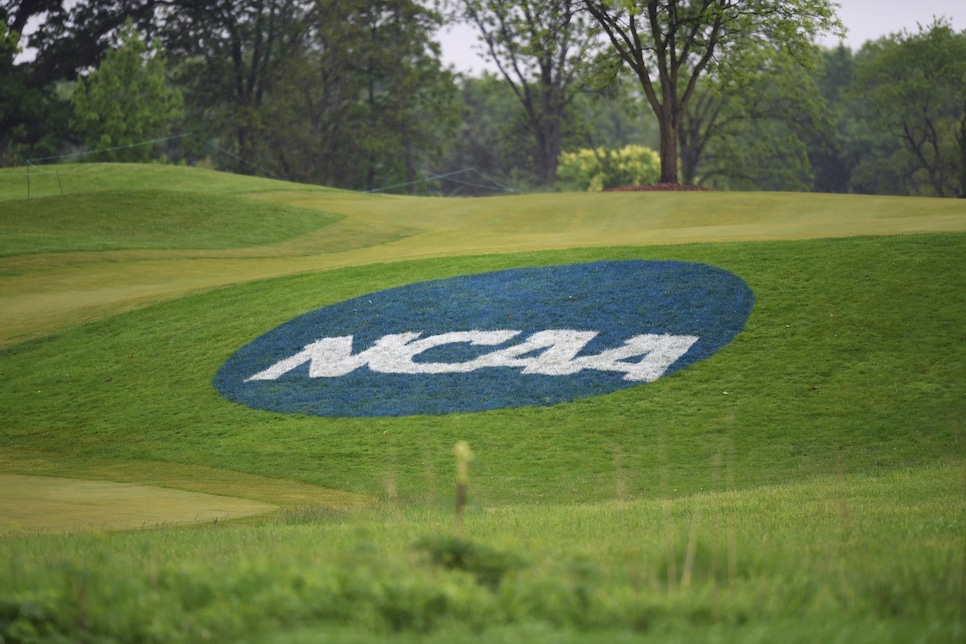 The same number of Division I golf teams (72) will earn spots in the NCAA Women's Regionals next May. And the same number of schools (24) will advance to the NCAA Championship at Grayhawk Golf Club in Scottsdale. But instead of holding the 54-hole qualifying tournaments at four locations, the NCAA announced on Monday that it will play the Women's Regional at six sites starting in 2022.
What exactly is the big deal? Well, by having two more sites, each Regional will have fewer teams competing—12 down from 18—making it easier to complete play each day in the event of bad weather. And if you don't think that's a big deal, you aren't remembering the controversy surrounding the Women's Regional in Baton Rouge, La., nearly six months ago.
Last May, the NCAA canceled the event at The University Club without players ever hitting a shot after several days of rain soaked LSU's home course. "Look, this is one of the most gut-wrenching decisions and announcements that I've ever been a part of," NCAA Committee representative Brad Hurlbut, the director of athletics at Fairleigh Dickinson, told players outside the clubhouse. "Even though the course is playable, it's not playable at a championship level."
"The additional individual championship playing opportunities is exciting, and the smaller field sizes at the six regional sites positively addresses the concerns related to the checkpoint pace of play system at regionals and allows for additional flexibility in inclement weather situations," said Julie Manning, chair of the Division I Women's Golf Committee, in a press release. "It's the right move for the championship."
The expansion to six sites means only the top four teams from each Regional will move on to the national championship (compared to six teams from four sites), but the same percentage of schools (33 percent) will advance.
Four Regional sites were already locked in for hosting from May 9-11, 2022: The Championship Course at UNM (Albuquerque, N.M.), University of Michigan Golf Course (Ann Arbor, Mich.), Karsten Creek Golf Club (Stillwater, Okla.) and Seminole Legacy Golf Club (Tallahassee, Fla.). The NCAA is expected to open the bid process for the two additional sites this month, with the two additional host sites selected in January.