Random Daggers
The worst loss of the NBA Playoffs belongs to this Nuggets fan who got body-bagged by the . . . Gin Blossoms?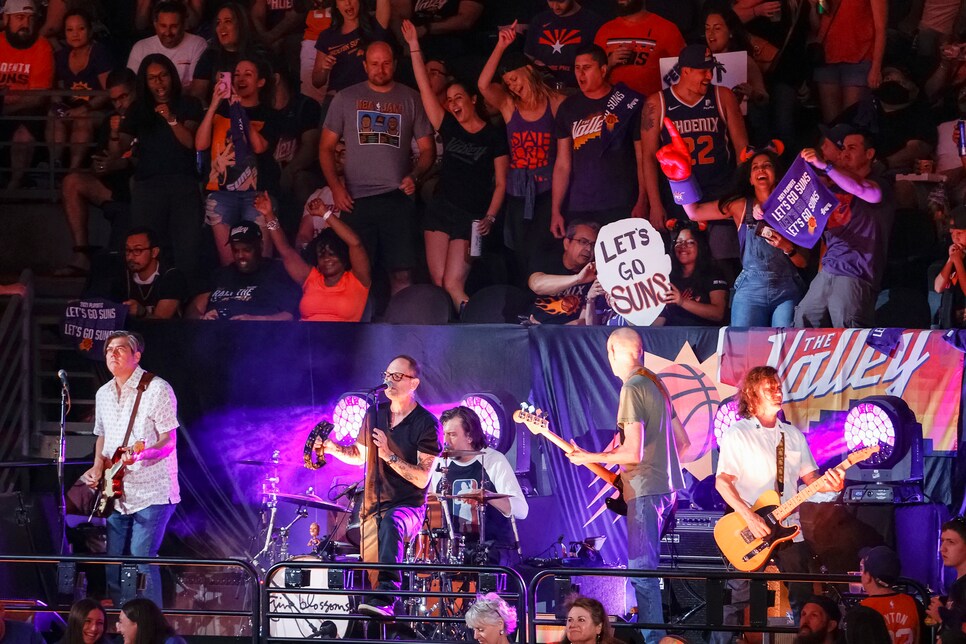 You may have thought Paul George and the Los Angeles Clippers had the most crushing defeat from Tuesday night's Western Conference Finals tilt against the Phoenix Suns. You were wrong. That distinction goes to a Denver Nuggets fan, who got dunked on worse than Ivica Zubac on that game-winning Deandre Ayton alley-oop.
OK, let's set the scene here because you're wondering how a Denver Nuggets fan would even be involved in this. But the Gin Blossoms—yes, that 90s rock band—absolutely destroyed this dude who dared take a shot at the band. OK, so now you're wondering how the Gin Blossoms were involved in this.
Well, apparently, they were the halftime performers for Game 2, which was ultimately won 104-103 by the Suns. Yes, the Gin Blossoms are still around. And Yes, they're still awesome. I listen to 90s on 9 just to hear "Hey Jealousy" still.
Anyway, someone made fun of them being the halftime entertainment and the Gin Blossoms slapped back harder than the chorus of "Allison Road." Here's a sampling:
Amazing. That might be a worse beatdown than the actual beatdown delivered to a Denver fan by that "Suns in four" guy.
The moral of the story? Come at the Gin Blossoms, you best not miss. Oh, and the Gin Blossoms are awesome.