The Loop
Naturally 11-year-old Lucy Li will play some blinged-out clubs at the Women's Open (Video)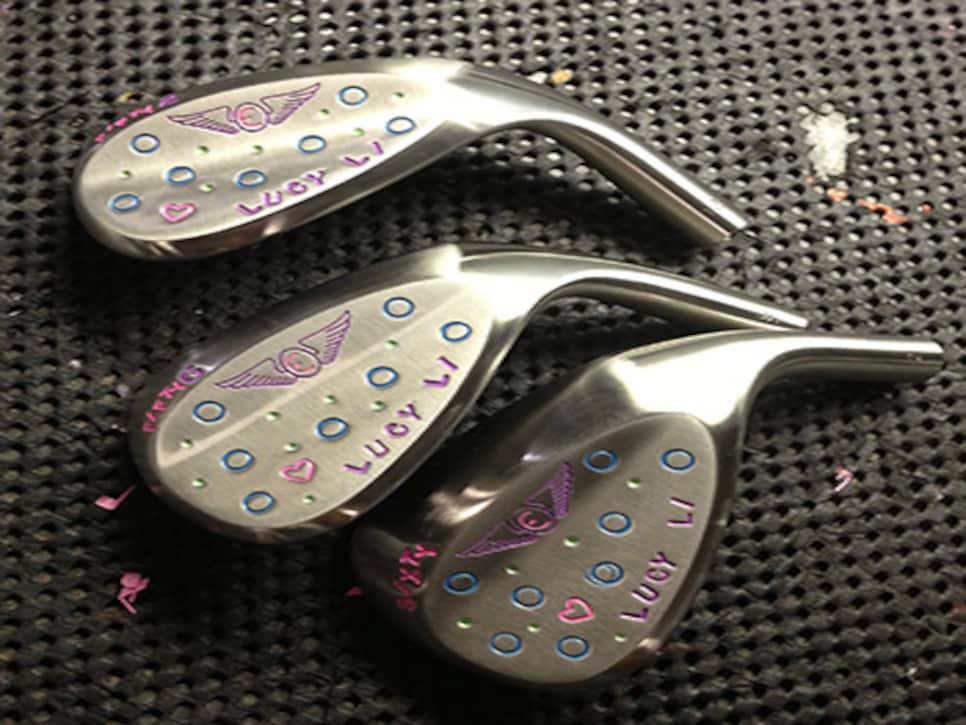 Li carries a trio of wedges and a putter from Edel Golf. The 5-foot-tall Li was fit in Orlando in January, and the test results suggested she use 52-, 56- and 60-degree wedges with a "driver" grind, and a shaft that is an inch less than standard. The putter is Edel's Deschutes model at 32 inches long with a "pixl" insert and 2 degrees of loft.
The middle-schooler added personal touches, too, having her name stamped in purple with additional dots, circles and hearts engraved.
On the putter, her name is engraved on the toe and filled with pink paint.
All told, those clubs would cost more than $1,000. Hopefully she got a raise in her allowance.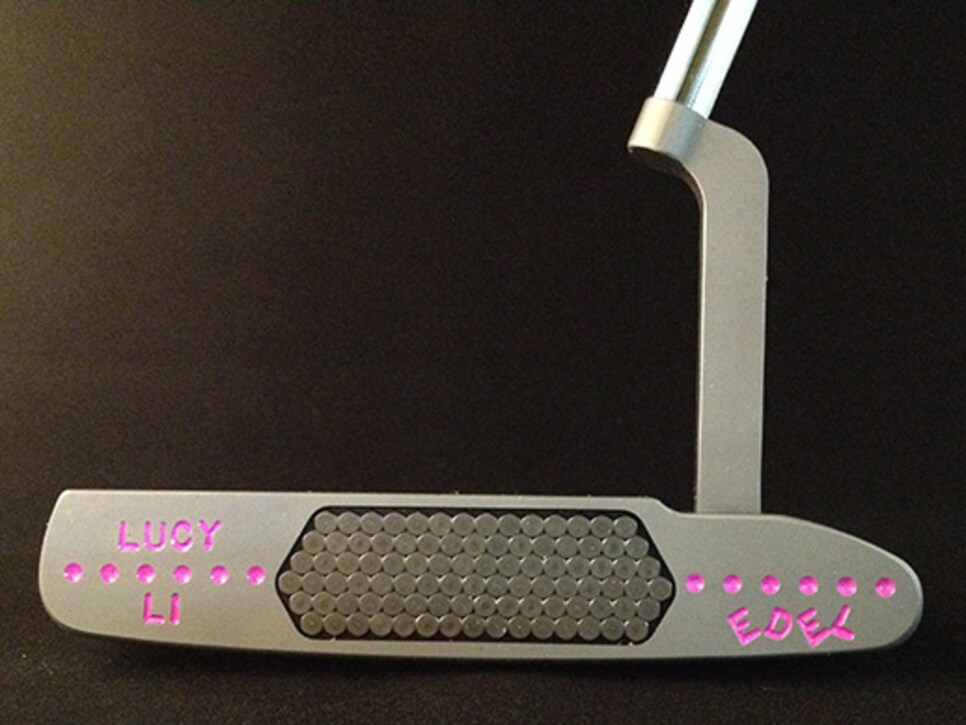 Golf Digest equipment editor Mike Stachura discussed Li's clubs, and the state of golf equipment today, in a weekly appearance on Golf Channel's "Morning Drive".
*Interested in more stories on equipment? Signup to receive Golf Digestix, a weekly digital magazine that offers the latest news, new product introductions and behind-the-scenes looks at all things equipment. *