The Loop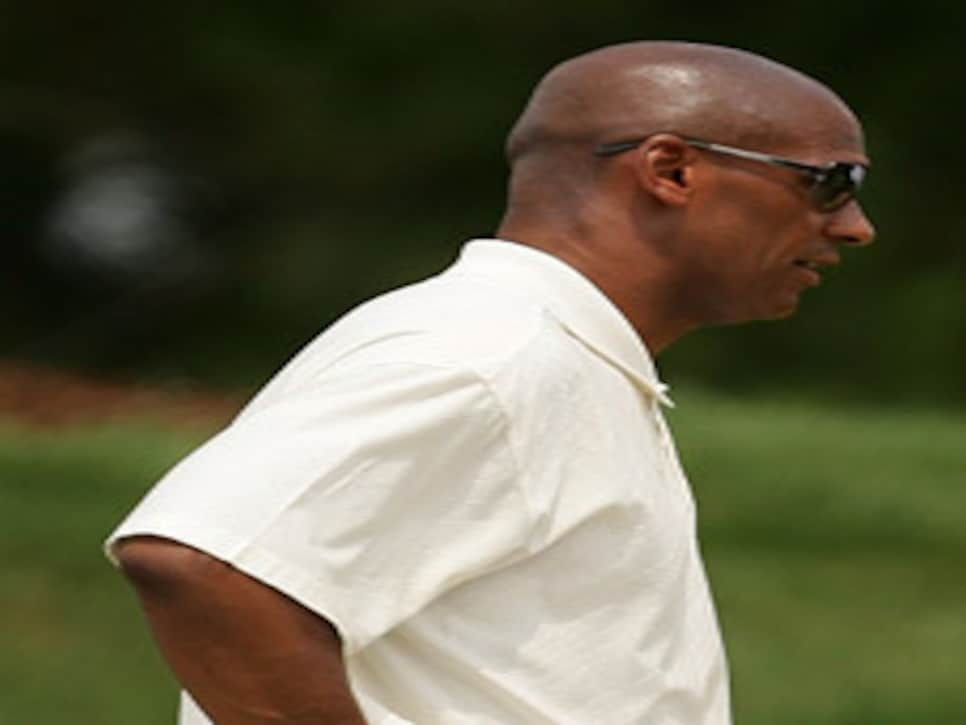 Greg Nared, the former University of Maryland basketball player who for 10 years was the Nike rep serving at the pleasure of Tiger Woods before jumping ship to become Michelle Wie's agent, has formed his own company and has taken on Nicole Castrale as his first golf client. You might remember that Nared was the guy involved in 88-Gate when, at the Ginn Tribute last year, after Nared had a brief chat with an LPGA executive, he spoke with Wie and then she withdrew, citing an injured wrist. Most players were suspicious,  saying instead that Wie withdrew because, as a non-member of the tour, if she failed to break 88 she would be disqualified for the rest of the LPGA season. She was 14 over par through 16 holes when she quit.
Nared was a good guy caught in a bad situation. He left Nike and was hired by the William Morris Agency to handle Wie's affairs right as the talented teen was hit with a triple storm in which she was beset with physical, technical and emotional problems. As the once fluid swing devolved into a violent lurch and fairways became places she rarely visited her confidence spiraled steadily down. Wie played in eight LPGA events in 2007, missing the cut three times, withdrawing twice and never finishing better than next to the last among those who made the cut in the other three. When it became clear that Mom and Pop Wie were not going to listen to advice from both Nared and swing coach David Leadbetter that Michelle quit playing against the men for a while Nared bailed, just as Ross Berlin did before him. Both served about a year as her agent.
Wie, who returns to competition at the Fields Open in Hawaii Feb. 21, has indicated she will table playing against the men for a while as she tries to recover her game and her confidence. According to Leadbetter, she will leave Stanford University when the winter quarter ends next month and focus on golf. Ironically, Castrale, a 28-year-old who was a three-time all-PAC 10 player at Southern Cal, got her first LPGA victory at that Ginn Tribute, though few noticed because of 88-Gate. She was 15th on the money list last year with seven top-10 finishes and was a standout for the victorious U.S. Solheim Cup team in Sweden. Castrale begins her season next week at the SBS Open in Hawaii.