Gambling
This name-based prop bet for the WGC-Match Play is too good to pass up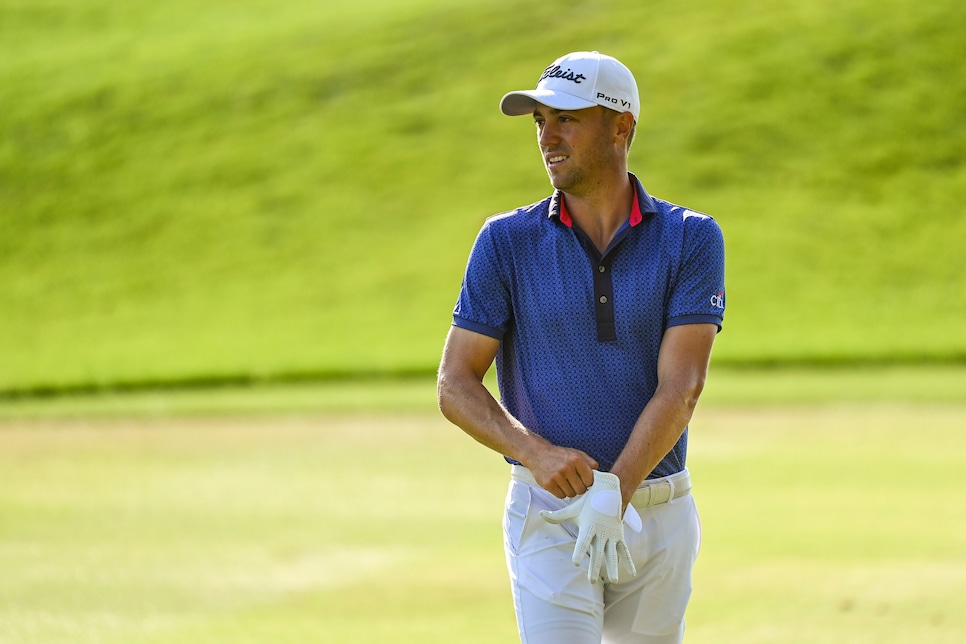 Betting on golf on any given week is a crapshoot, no matter what we or anybody else on the internet says. But this week's event, the WGC-Match Play, is the biggest crapshoot of all of 'em. It's the crappiest of crapshoots.
But this format only comes once a year, and as impossible as it is to predict it's still a ton of fun to burn money on. The offerings are endless - group winners, 1-v-1 matches, outright winners, match-lenth props, leader after 9 holes props, etc. It's not a major, but it feels like one when you scroll the odds board.
One novelty prop in particular we feel is too good to pass up, and it comes from Pointsbet. Our friend Jason Sobel from The Action Network was the first to point it out on Twitter Tuesday morning:
Plain and simple, this is an awesome and creative prop, and it'd be cool to see more of these spring up in golf. Usually, stuff like this is reserved for the Super Bowl (i.e., color of Gatorade shower, coin toss, etc.), but we'd welcome it with open arms in the biggest golf events. Here are all the J-named golfers in the match play field, and their actual odds to win outright, via William Hill:
That's seven J-named golfers in a 64-player field, two of them the top favorites and another, Jordan Spieth, closing in on a breakthrough victory. Also something to note - none of them are in the same group, which means there is a possibility, albeit a slim one, that all seven J-named golfers advance to the knockout stage, which is comprised of 16 players. At that point, you'd really love to have a +325 ticket on a J-named player. The only real issue is that five of them are on the same side of the bracket, including Rahm and Thomas.
We still don't hate it, though. Rahm and Thomas wouldn't meet until the final four anyway, and if that happens you are guaranteed to have one of them in the final match. Worst case, you're sweating out every highlight from a J-named player for three days, which makes the bet more than worth it.