News
Lincicome In Front To Start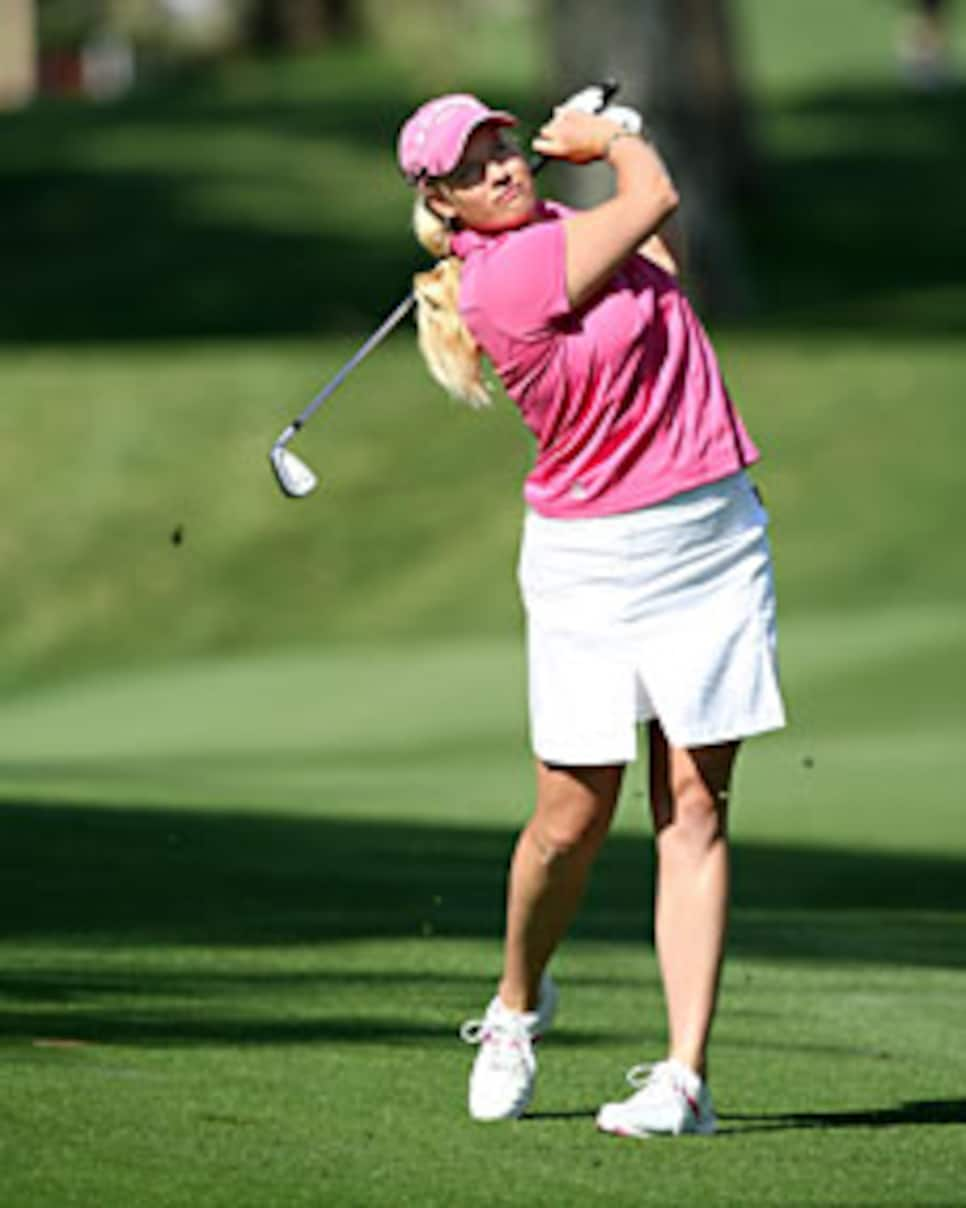 Brittany Lincicome opened strong at Mission Hills, but she has an impressive group of players not far behind her.
RANCHO MIRAGE, Calif. (AP) -- Michelle Wie watched her 20-foot birdie putt roll into the cup on her final hole, pumped her fist and waved to the gallery.
After spending all day scrambling to save par around Mission Hills, Wie finished the opening round of the Kraft Nabisco Championship, the first major of the year on the LPGA Tour, at 1-under-par 71.
The way she was missing fairways, particularly early on, she could have been 4 or 5 strokes over. But her short game saved her and gave her confidence in her first appearance in this tournament in three years. Wie made several putts of 6 to 8 feet during her round of two birdies and three bogeys.
"I feel very confident and grateful that they went in," Wie said after a birdie on the par-5 9th. "Hopefully tomorrow they'll be for birdie."
Defending champion Lorena Ochoa got off to an uncharacteristically poor start with a 1-over 73. Three years ago, Ochoa opened with a 62 at Mission Hills to tie an LPGA major championship record.
Brittany Lincicome shot a 6-under 66 to take the lead and Angela Stanford, who has positioned herself as the best American in the last six months, was one stroke back, tied with Ji Young Oh and Brittany Lang.
Wie is back at Mission Hills for the first time since 2006, when she had a chance to win the Kraft Nabisco with a 25-foot eagle chip from just off the 18th green. It went 10 feet by the hole, and she missed the birdie putt to get into a playoff.
The 19-year-old Stanford sophomore, still seeking her first tour victory, is making her third start since earning her LPGA card.
Wie was in the second pairing to go off on No. 10 Thursday morning and had to scramble from the start after missing her first three fairways.
"It was a little sketchy in the beginning, but I felt confident with my putts," she said. "You always get that same jittery feeling when you play in the majors."