Few realize Myopia Hunt Club, a funky, quirky lark where greens look like bathmats and bunkers look like bathtubs, hosted four U.S. Open championships by 1908 (two of them when the club had only nine holes). Although the Open hasn't been back in over 110 years, Myopia has always retained a reputation of being a tough little rascal, with tiny greens, deep bunkers and several cross-hazards. Thanks to a Gil Hanse restoration, Myopia looks like it did in its U.S. Open heyday, but with much better turf conditions now.
100 Greatest History: Debuted on our rankings in 2019-2020. Highest position: Current. Previous position: 76th.
Watch Golf Digest's latest "Every Hole At" course videos below:
Panelist comments, Myopia Hunt Club:
"Proof that you don't have to be 8,000 yards to be a difficult test. At 6,500 yards, this design holds your interest the entire time with supreme features—it's a study for any fan of course design. Though extremely short by modern standards, the club has refused to change, and it's better for it. An utterly unique venue in American golf."
"So much distinction and individuality to these golf holes. You can remember every hole with ease after your round—such a terrific routing around this property. Great diversity in shapes and dimensions."
"I think the short par 4s at Myopia are unmatched by any other course in the United States. An outstanding mix of short holes comprise Myopia Hunt, whereby the player is faced with blind shots, elevated and uphill tee shots, and dogleg right and dogleg left holes. And the first hole, a drivable, blind uphill first tee shot sets the tone for this treat of old-school course architecture. It's like visiting the Smithsonian of golf."
"The number of blind shots at Myopia is on the high end (1, 7, 10, 14, 16), which makes for a unique experience as there are both uphill and downhill blind shots that are both off the tee and approaches. The most outstanding feature of Myopia's shot values is the small, pitched putting surfaces, which put pressure on a player's finesse and short game. Some of the best designed green complexes I've ever seen."
"Like a time machine you can head into to escape the real world and experience golf the way it was 75-100 years ago. Neat stories like the Taft Bunker (caddies kept a rope in the woods in case all 300 pounds of President Taft ever hit it in the deep bunker short of the 10th hole.)"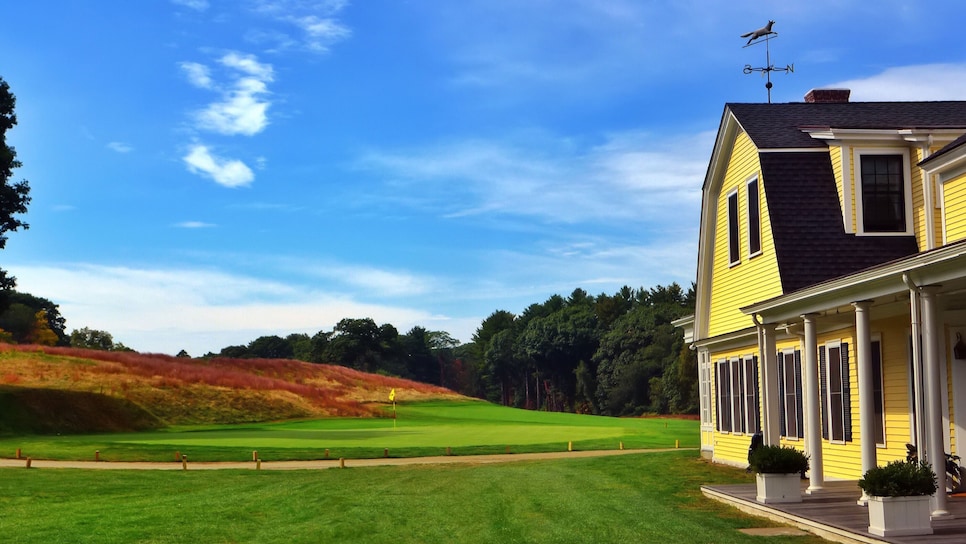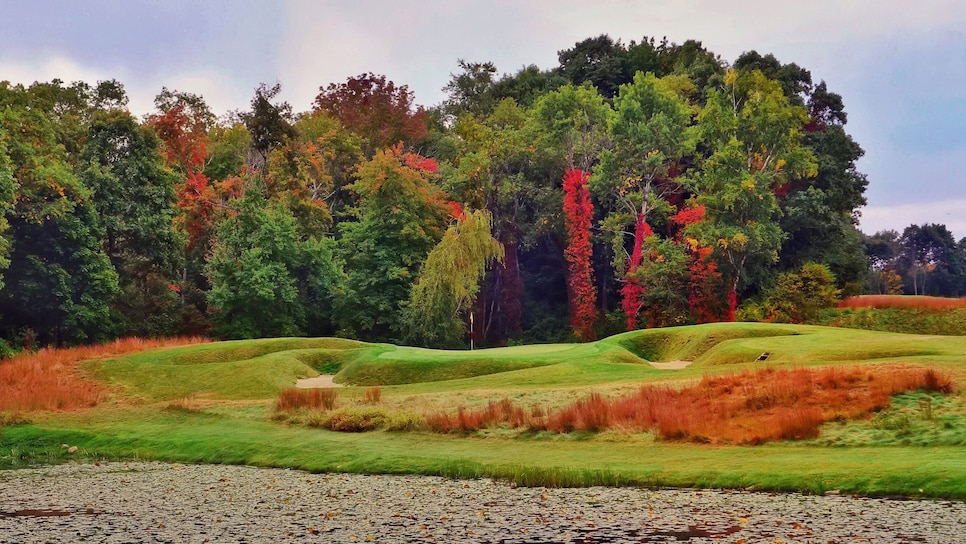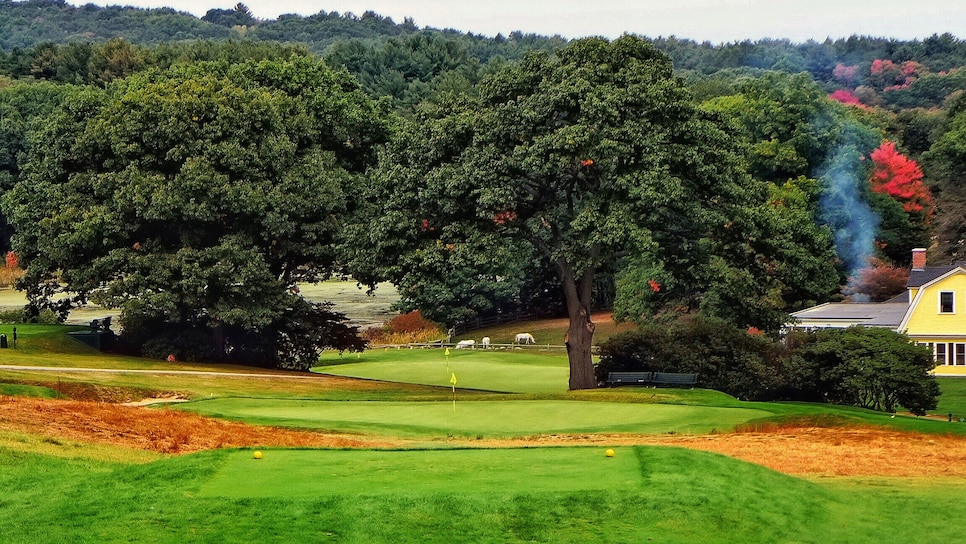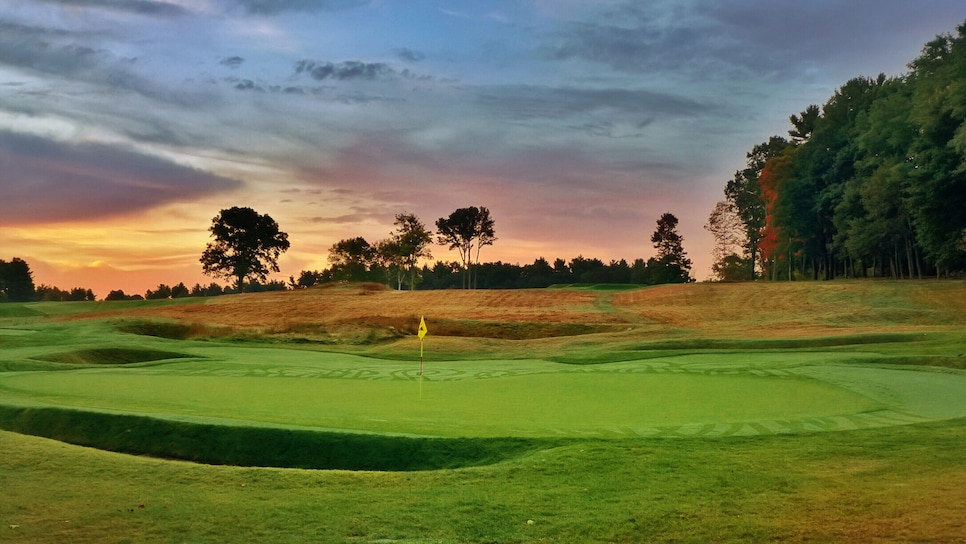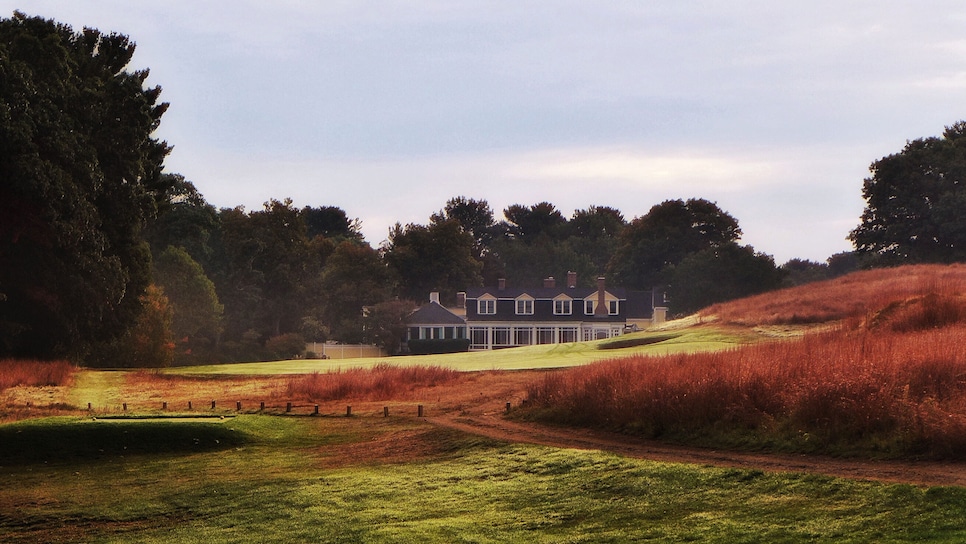 (All photos: Courtesy of Jon Cavalier)