Flex Appeal: There's a shaft for that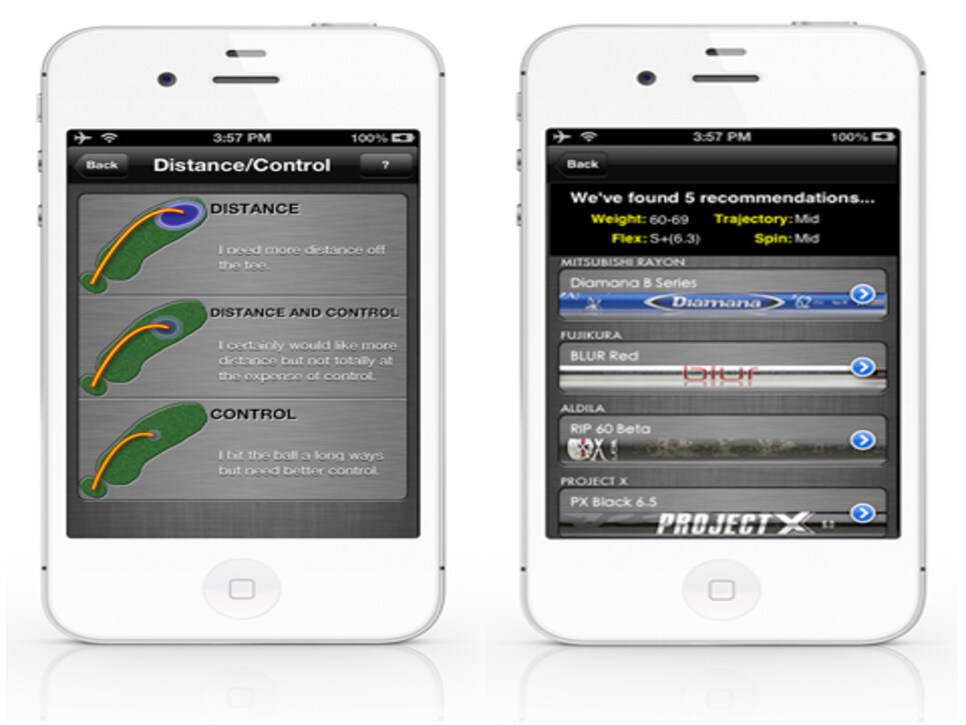 Getting shafted: Answer eight questions about your game, and this app will make suggestions.
A Pro version ($6) is designed for use with a clubfitter and processes data from a launch monitor (in addition to your answers) to make more personalized recommendations. Both apps suggest local and 100 Best Clubfitters and are now available for both Apple and Android devices. A Tour version of the app will be available later this summer for tablets and is designed for clubfitters and true equipment fanatics, providing users with shaft comparisons, more data about the recommendations and access to the full database of shafts.