The Loop
Here's Charles McDermott of Columbus, Indiana:
Even though I make a decent living I'll admit that the vast majority of my golf balls are bought in the under $20 category and I've never paid over $100 for a round of golf. So that me, no apologies. I don't mind that others pay $150,000 to join a country club; hay, it's your money, enjoy! But...Mr. Style doing a makeover for Billy Mayfair and suggesting the House of Fleming $530 belt! Maybe I missed something; that was a $30 money belt with a $500 bill tucked inside? Someone needs a "Woody Austin" putter-head smacking if they paid $530 for a belt. Oops, I just broke a shoe lace; does Mr. Style have any $290 "House of Fleming" shoe laces that he could suggest?
Lane Orr of Franklin, N.C. also thinks Marty is due a dressing down:
Dear Marty, Surely you jest or was that a typo on page 62? I know the price of golf is going up, $40 for a polo shirt maybe OK as a birthday gift, but $325 for a pair of golf slacks is wild enough; then you show $530 for a belt? That's crazy!! What exotic creature was the source of that piece of leather?
Please tell me that it was a joke and that I've been had......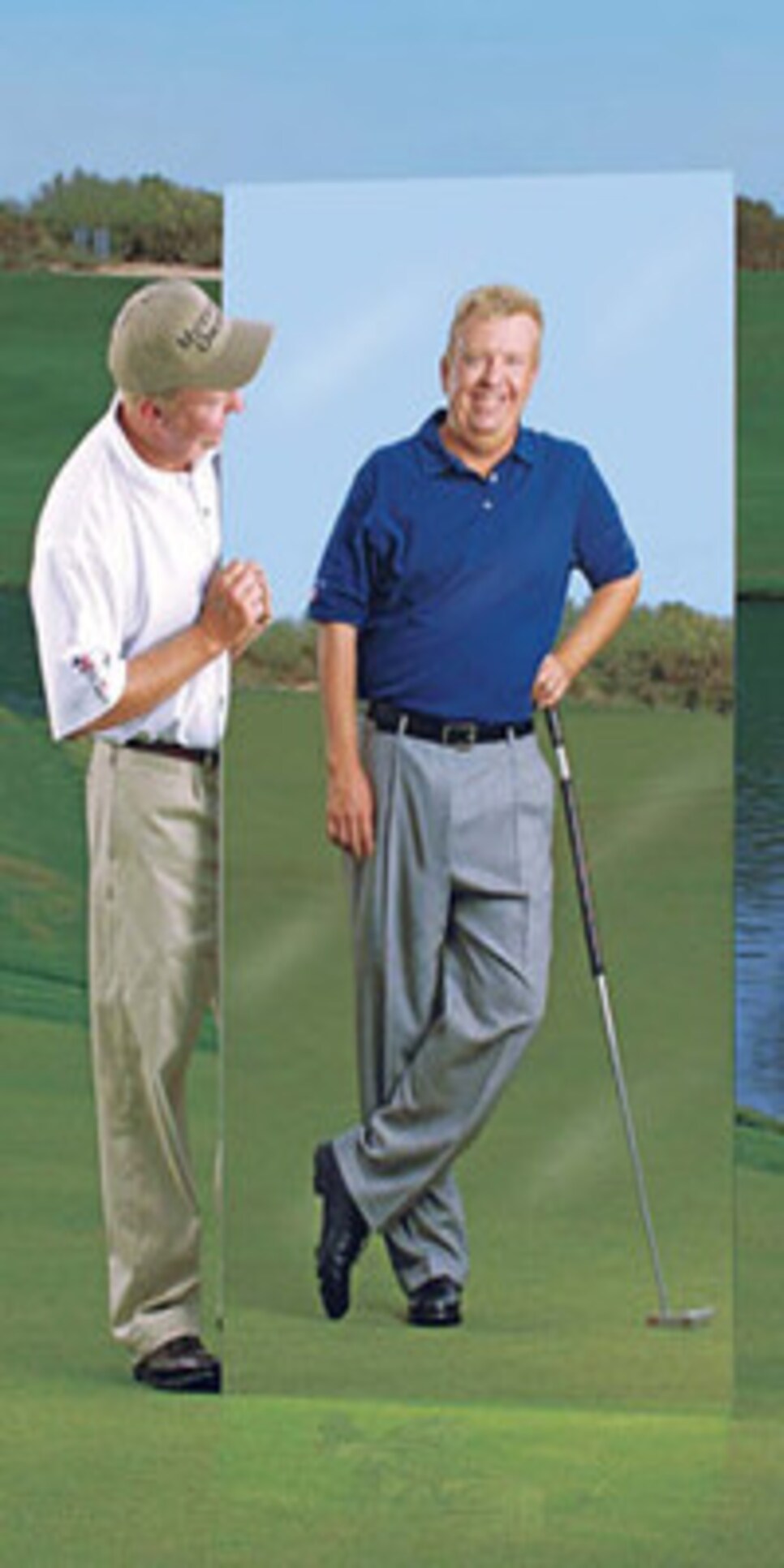 We asked Marty about the cost of the makeover and especially that belt. Here is his reply:
Guys, you have to understand that for tour pros, who because of endorsements are typically limited in what they can wear, belts are a chance to show some personality. Belts are where they make their mark and where they tend to splurge. And that's a heck of nice belt. As for the pants, we wanted Billy to look really good.  There are always options and you can get a perfectly nice belt for less. There are many great belts in the market at $75-$100. Martin Dingman and Coach have an excellent collection and I would bet you could find some good choices at Dillard's at Fashion Square in Phoenix. Nike also has a solid collection of golf belts. Thanks for writing!
For the record, I tend to show my personality with ball markers. I've spent as much as $8 on one. There. It's good to get that off my chest.
Meanwhile, can't wait to see what Mr. Style discovers in Carnoustie....