The Loop
When Mr. Style (our Marty Hackel) took a few hits in this space a couple of weeks ago for making over Billy Mayfair and replacing his belt with one that cost, um, $530 dollars, I enjoyed the barbs, but thought that perhaps our readers had missed a simple point: Marty Hackel had transformed Billy Mayfair into a studly clothes horse.  He looked great! Well, now comes a thoughtful English reader who saw it all: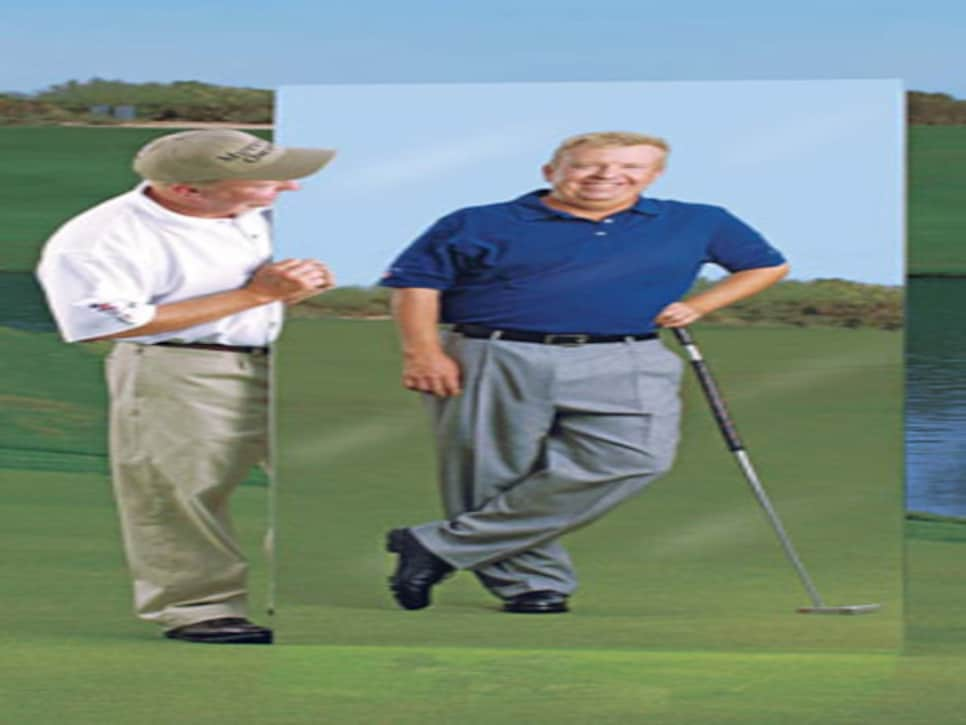 I just wanted to say how much I enjoyed seeing the Billy Mayfair makeover in Golf Digest: I am English. >
As we get beamed a lot of US golf on tv,  then I am always amazed at the similarity in dress and by the ill fitting clothing. Would you agree that the European golfers tend to be better dressed? Tiger is one that steers clear of  the khaki trousers. I rarely see US golfers in the grey trousers, as modelled by Billy Mayfair, but they are a pleasant change from the khaki (and would be my preferred choice). I guess that different fabrics are required to those that may be appropriate over here?....
Okay, he couldn't resist one belt at the belt.
I am never going to be that concerned with style and will never pay $530 for a belt (we normally think that clothes cost exorbitant amounts in the UK!).
Thoroughly enjoyed the article. Andrew Litchfield
Thanks, Andrew, and about the Europeans being better dressed:  Let's see...Poulter, Clarke, Swenson, Garcia...
Well, they're easier to find, for sure.