The Loop
Movie in the works on Old Tom Morris, golf's original action hero
It's fair to say that golf's founding father -- our George Washington -- is Old Tom Morris. Up until now, the game has glorified Old Tom mostly through books, but that's about to change.
Kevin Cook, a former Editor in Chief of Golf Magazine and an occasional Golf Digest contributor, is turning his book Tommy's Honor: The Story of Old Tom Morris and Young Tom Morris, Golf's Founding Father and Son, which won the USGA book award in 2007, into a movie. It's still in the early stages; Cook says he is still gathering funds for the movie and hopes to start shooting the film some time next year. He has already installed Jason Connery, who has directed* The Devil's Tomb* and The Philly Kid, as the film's director.
"It's so interesting because it's a completely different craft," Cook said on turning the book into a screenplay. "You think about a scene and write down 'the entire town came to watch,' then you start thinking about budgets and logistics. Does it really have to be the whole town? Probably not."
That's one of the many challenges Cook is facing as he attempts to fit his historically accurate book into a "based on a true story" movie lens, but it's something he relishes. Why? Because Old Tom's story, Cook says, never stops inspiring him.
"It's about the great pioneer of the game who was surpassed by his son, Tommy, this dashing heroic character, who died suddenly when he was just 24," Cook said. "It meant that Old Tom lived the rest of his life trying to honor his son's legacy."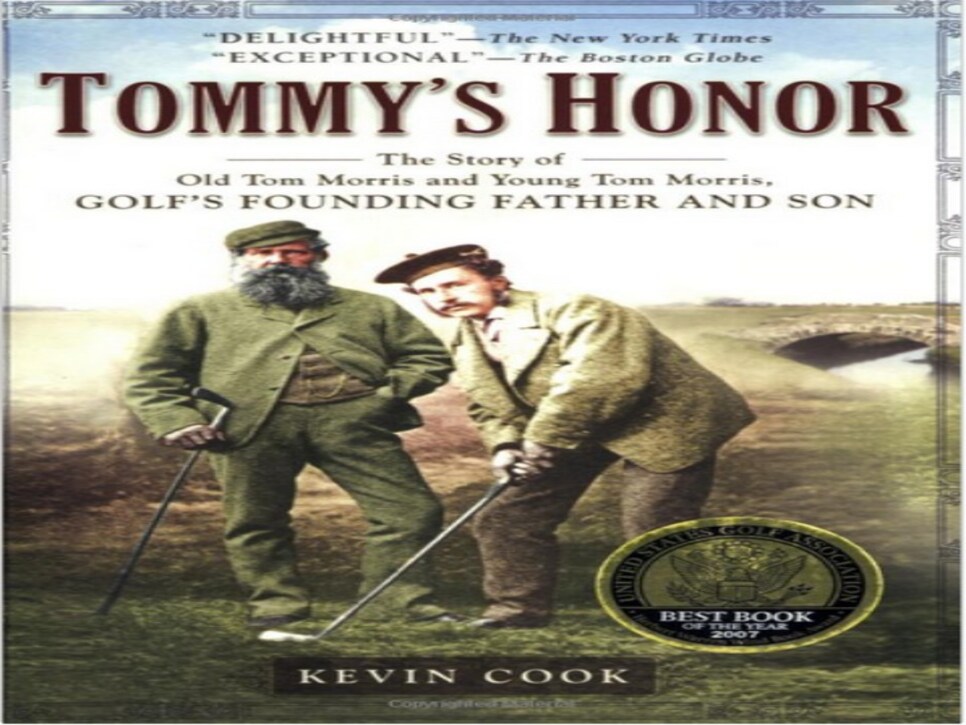 That remains to be seen. The 2004 film *Bobby Jones: Stroke of Genius *tanked both among critics and in the box office, generating about 10 percent of its $20 million budget. The 2000 film Legend of Bagger Vance received slightly better reviews, but still failed to recoup its $60 million budget in box office sales.
The Greatest Game Ever Played, which was released in 2005, experienced some success both critically and in theaters. It generated more than $50 million in box office sales, about double its $25 million budget.