The Loop
How Morgan Hoffmann became a 4,000-to-1 long shot to make the Tour Championship
Morgan Hoffmann is the most unlikely player teeing it up at this week's Tour Championship. "Duh," you say. After all, he started the FedEx Cup Playoffs ranked 124th out of 125. But those numbers don't begin to tell how improbable Hoffmann's route to Atlanta was.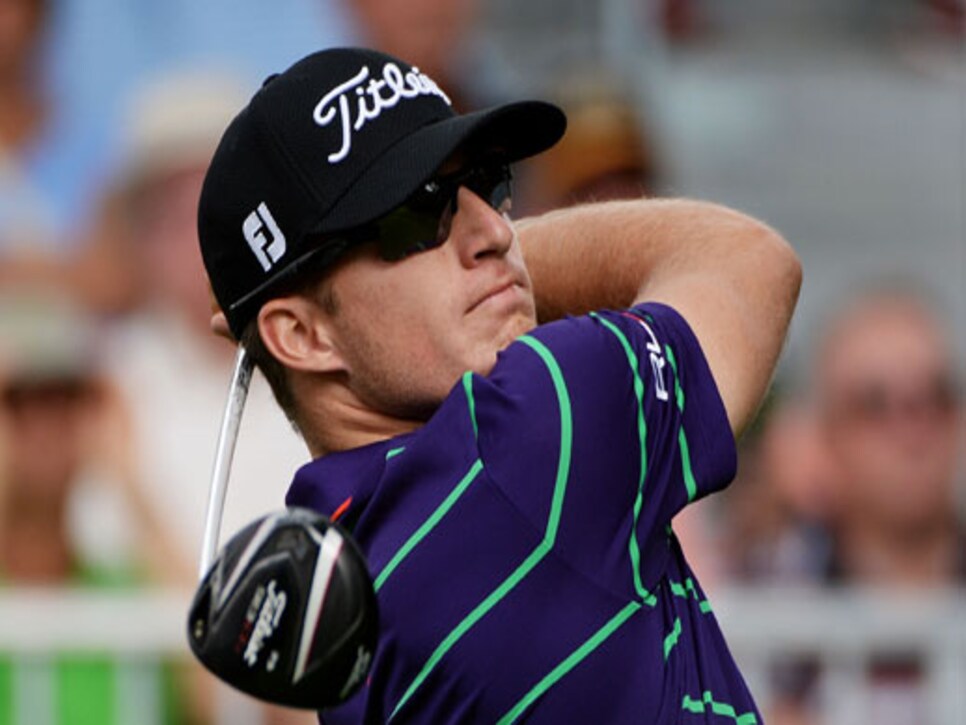 Hoffmann, 25, matched Heath Slocum in 2009 as the lowest-ranked player to qualify for the Tour Championship, but Hoffmann is the lowest-ranked player to accomplish the feat without winning a playoff event. He also became the first golfer to play himself inside the cut line at each of the first three FedEx Cup Playoff events.
We start at the Barclays, where Hoffmann had the luxury of playing in the first playoff event at Ridgewood Country Club, a course he'd played "a million times" having grown up 10 minutes away. Now what are the odds of that? We don't know, but we can approximate how likely his T-9 finish was to advance. With just three top 10s in 54 previous PGA Tour starts, that's a 5-percent rate or 19-to-1 odds.
To be fair, Hoffmann didn't need a top 10 to move on that week, but he did when you factor in what happened at the Deutsche Bank Championship. With the luxury of entering the week No. 72, his T-35 in Boston kept his PGA Tour season going. And even that result was more unlikely than you realize considering Hoffmann only had 15 such finishes in his career (about 28 percent) previously.
And finally, Hoffmann had to finish a career-best third at the BMW Championship to move into the top 30 on the points list and qualify for the Tour Championship. Since he'd never finished third before in a PGA Tour event, it's impossible to quantify the odds of this happening, so we'll look at his top-five rate. With just one -- a T-5 at the 2013 Byron Nelson -- that means Hoffmann had less than a 2 percent chance of doing so well at Cherry Hills.
Combine the chances of Hoffmann doing what he did at each of those three events and the number comes out to 0.02856 percent, which equates roughly to 3,500-to-1 odds that he would be playing in Atlanta this week. We've rounded up to 4,000 to 1, which seems conservative based on the career-best finish at the BMW, where he needed a course-record 62 Saturday followed by a Sunday 63 to squeak through, and the fact Hoffmann's best 2013-14 finish before the playoffs was a T-15 at the Waste Management Phoenix Open. In other words, his recent hot stretch has come out of nowhere.
And that's not even factoring in how fortunate Hoffmann was to even get into the playoffs. After missing the cut at the Wyndham Championship, he needed a few things to break his way just to remain in the top 125 in the standings and earn his spot in the field at the Barclays.
Now No. 21, Hoffmann still faces long odds of winning the FedEx Cup. But after the remarkable run he's been on, would you want to bet against him?