The Loop
More tour success, new models for SuperStroke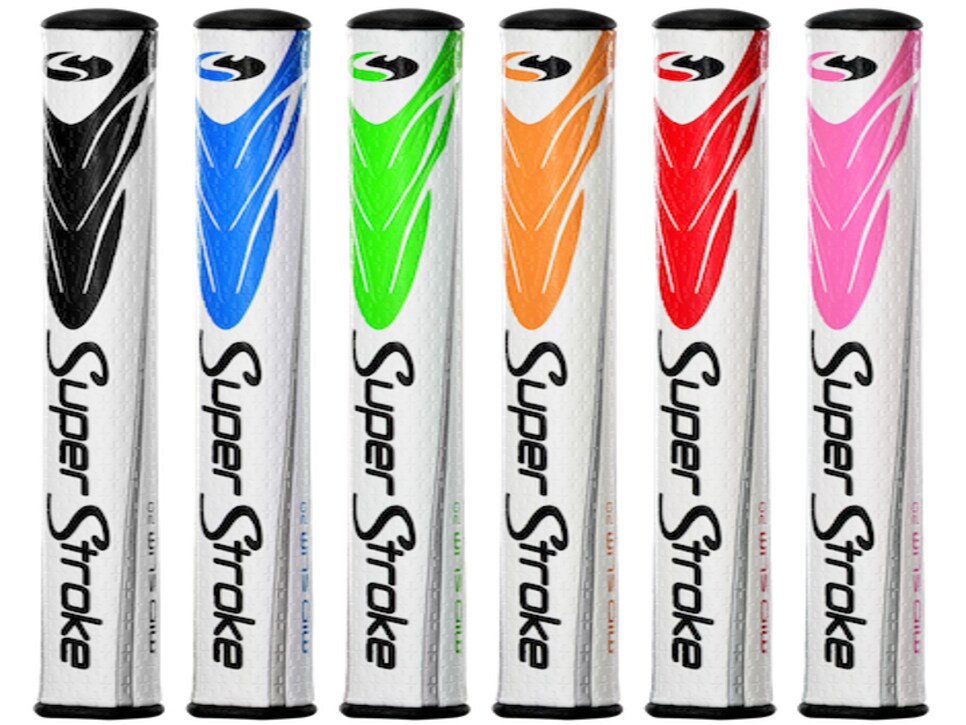 Those who watched the Northern Trust Open on Sunday might have noticed the white over-sized grips that Charlie Beljan and Fredrik Jacobson had on their putters. Beljan finished second (losing in a playoff to John Merrick) and Jacobson tied for third, each with a SuperStroke Mid Slim grip, shown above.
SuperStroke continues to make headway in professional golf with its over-sized, non-tapering grips that help take the hands out of the stroke.
The movement generally began when Jason Dufner put a SuperStroke Slim grip on his putter for the 2011 PGA Championship and reached a playoff with Keegan Bradley.
"It was kind of like a springboard," Jon Luna of SuperStroke said. "He was a great ball striker, but was regarded as shaky at best at putting. [The grip] steadied him for shorter putts and in 2012 he won twice. It definitely took a negative in his game and made it into a positive. Once they see that, people want to try it."
SuperStroke recently added two grips to its line. One is the Claw, a longer grip for those who grip the club unconventionally, a la the claw that Phil Mickelson, among others, currently uses. The other is the Flatso, which features a pentagonal design along with the non-taper technology.
The Claw sells for $14.99 and the Flatso for $24.99 to $29.99, depending on the size.