The Loop
More Tiger trouble, Trump protest flops and Bay Hill magic: What you missed this weekend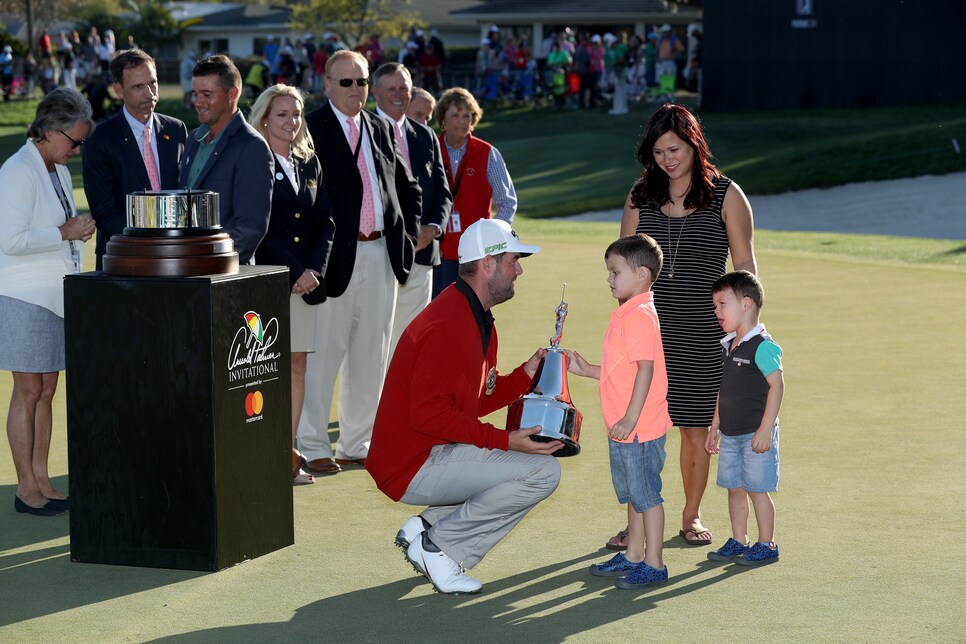 Welcome to the Dew Sweeper, your one-stop shop to catch up on the weekend action from the golf world. From the professional tours, trending news, social media headlines and upcoming events, here's every golf-related thing you need to know for the morning of March 20th.
Leishman finally listens to his son
Marc Leishman's 5-year-old Harvey posed a simple question to his dad for the past year: Why couldn't he win? On Sunday at Bay HIll, the Australian was able to fulfill his son's request. Thanks to a nifty three-under 69 in his final round -- along with second-nine struggles from Kevin Kisner -- Leishman captured the red cardigan at the Arnold Palmer Invitational.
Leishman, who started the day three back of the leaders, was holding strong in tough conditions when reaching the par-5 16th in two. From 50 feet, the 33-year-old drained the eagle putt to surge into contention. From there, Leishman watched Kisner—who entered the back side with a three-shot-lead—falter, making two bogeys and zero birds on the final nine. Charley Hoffman made a late push, but his 39 on the front proved too much to overcome, while Rory McIlroy's weekend run fell just short after three-putting the 18th green.
It was the second career tour victory for Leishman, and one that earned an invite to Augusta National. Just two years ago, Leishman had to drop out of the Masters to be with his wife, who was in an induced coma from acute respiratory distress syndrome. Doctors gave her just a 5 percent chance of surviving.
"Yeah, it certainly changes your perspective on life going through something like that," Leishman said of the scare. "It certainly makes golf...I want to do it well, but it makes it less important. It's not life and death. We have been in that situation, and it's not fun."
And as for his son's hounding?
"He would say, 'Daddy, why don't you ever win the trophy?' " Leishman remarked. "So that's nice to get that now, to go and get that trophy."
Winning on the PGA Tour is sweet. But there's nothing more magical as a parent than shutting up your nagging child.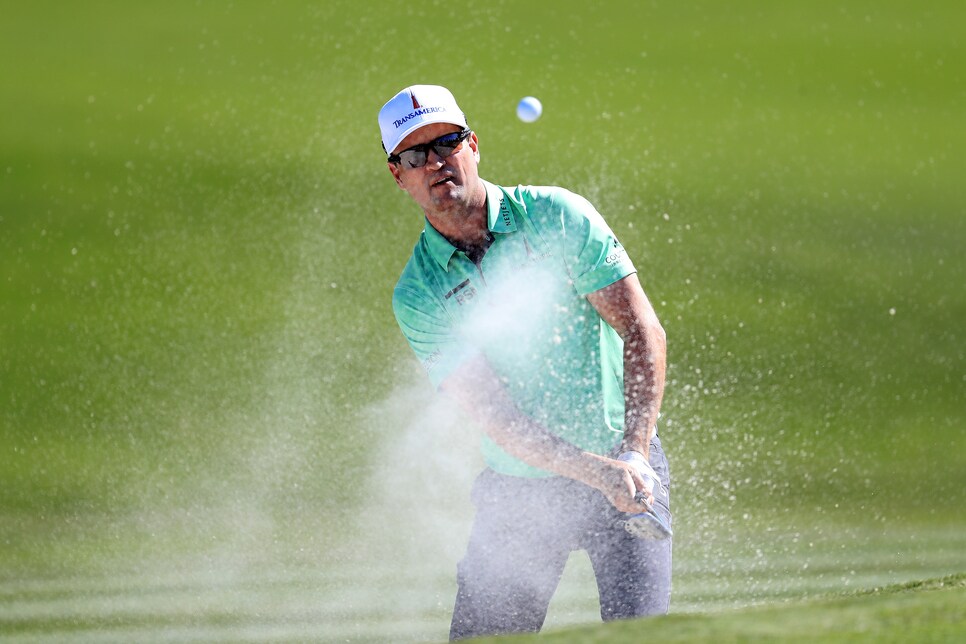 Bay Hill delivers the bizarre
Arnold Palmer had a wicked wit about him. Perhaps it's no coincidence that, in the tournament's first year without its namesake, the API was awash with the funny and fantastical. There was:
If there is a heaven, we're guessing The King was watching these affairs with an approving smile and thumbs up.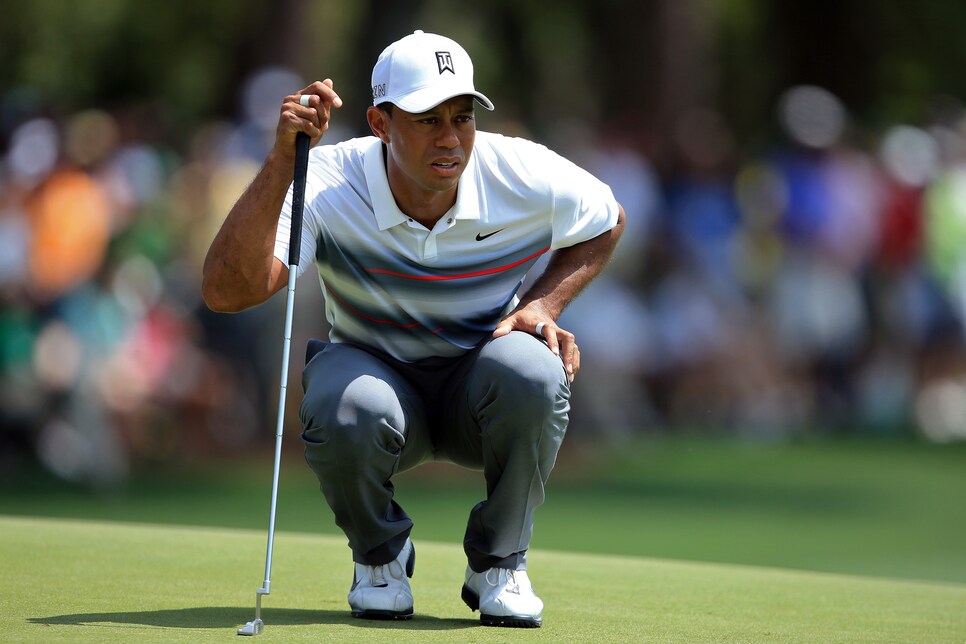 On Friday, Golf World's Brian Wacker reported that chances are slim Tiger Woods will play at the 2017 Masters. According to multiple sources, the 41-year-old has not been able to play or practice since withdrawing from the Dubai Desert Classic on Feb. 3 because of back spasms. One source told Wacker that Woods "didn't look good," doesn't look close to being ready and that a return at the Masters would be too soon.
"I would be shocked if he plays anytime soon," added another source.
While not surprising—Presidents Cup captain Steve Stricker painted a similarly ominous picture just weeks ago—it's the most definite report to date on the bleakness of Woods' condition.
For their part, Tiger's agent Mark Steinberg disputed the piece to Golf Channel. Steinberg said, "We're not in a situation to even talk about playing in the Masters now," and wouldn't get into specifics about Woods' practice schedule. (Remember, it was Steinberg who told reporters in Dubai that Woods' back spasms weren't a long-term concern. That was six weeks ago.)
Back issues can be fickle matters, but given that Woods remains noncommittal two weeks before the tournament, the response served as its own condemnation. Coupled with mediocre performances at Torrey Pines and Dubai, don't be stunned if Woods misses his third Masters in four years.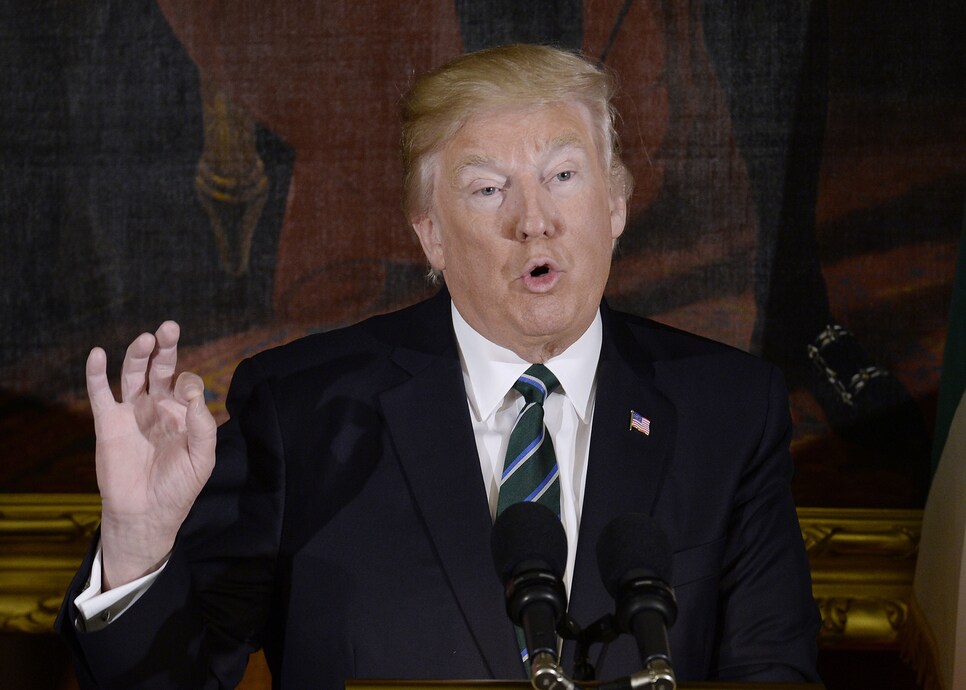 Trump protest fizzles out
UltraViolet, a women's group, planned a protest at the LPGA's Bank of Hope Founders Cup in Phoenix against the game's relationship with President Donald Trump. While UltraViolet says it has gathered 100,000 signatures in its petition to get Bedminster removed from hosting the U.S. Women's Open, its weekend efforts were a misfire. According [to the AP] (http://bigstory.ap.org/article/897d823681894899a12f6092775fe6a4/trump-protesters-asked-leave-lpga-tour-event), only a dozen protesters showed up at tournament's entrance, and they scattered within 30 minutes after security asked them to leave private property.
Though Trump remains a divisive figure, expect more of the same with future demonstrations. Golf's fan base is an older, conservative market. It's not a protesting demographic, and a sizable amount of this group supports the president. Don't anticipate any stands or political statements from players, either. There will be a scattering of articles and maybe a small march or two, but it's hard to see any large, noteworthy rallies disturbing tournaments.