The Loop
More On Hershey, Pa. Part 2: The Juvenile Course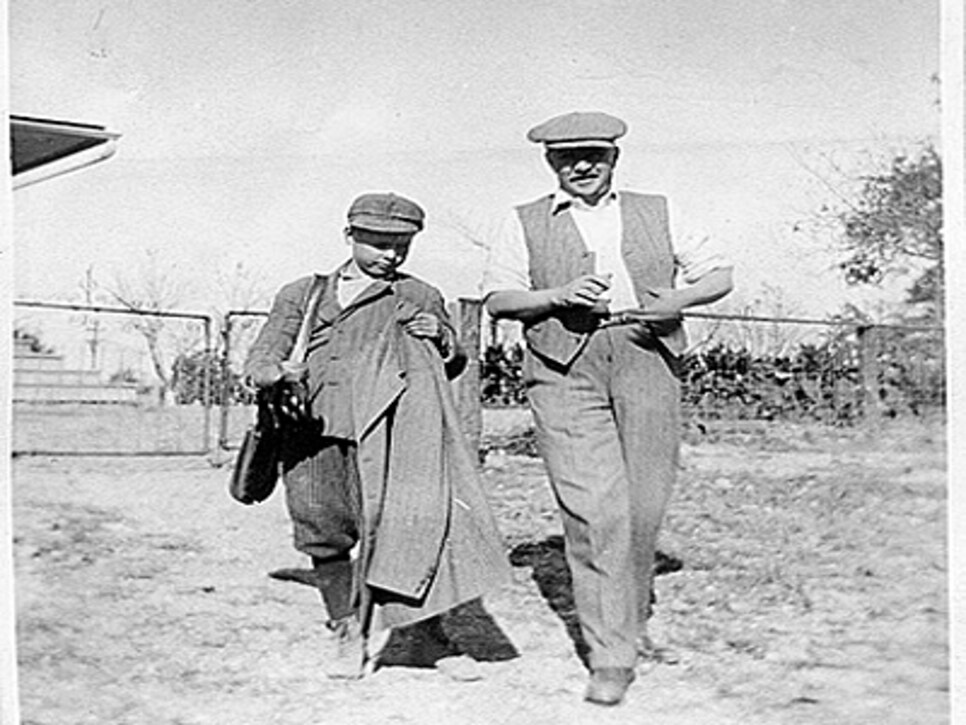 Combining his passions of golf and kids, Hershey (pictured above, in 1921) was the first to create a nine-hole course exclusively for kids under the age of 18, in 1934. The only way an adult could play the Juvenile Course was as a guest of a kid.
Father to son: "Hey, Johnny, can I get in your game on Saturday morning?"
Son to father: "You're out this week, Dad. I didn't like the way you spoke to Mom on Tuesday night. Maybe next week, if you work hard and come home with a better attitude, then I'll hold a spot for you."
The First Tee program reports one step forward: It started with four chapters in 1997 and now has 204 chapters, more than 3.5 million participants and 1,100 affiliated golf courses that offer participants free or reduced access.
The National Golf Foundation, however, reports two steps back: There were 3.8 million junior golfers between the ages of 6 and 17 in 2005, but only 2.9 million in 2008.
I continue to beat the bucket of balls that golf has become too hard, too expensive and too exclusive. As I travel around I look back at 8,000-yard tees that are supposed to be our future, but I can't scratch up an 8-year-old marching down the middle of a fairway, carrying a bag bigger than his body, playing his buddy for the front seat on the ride home.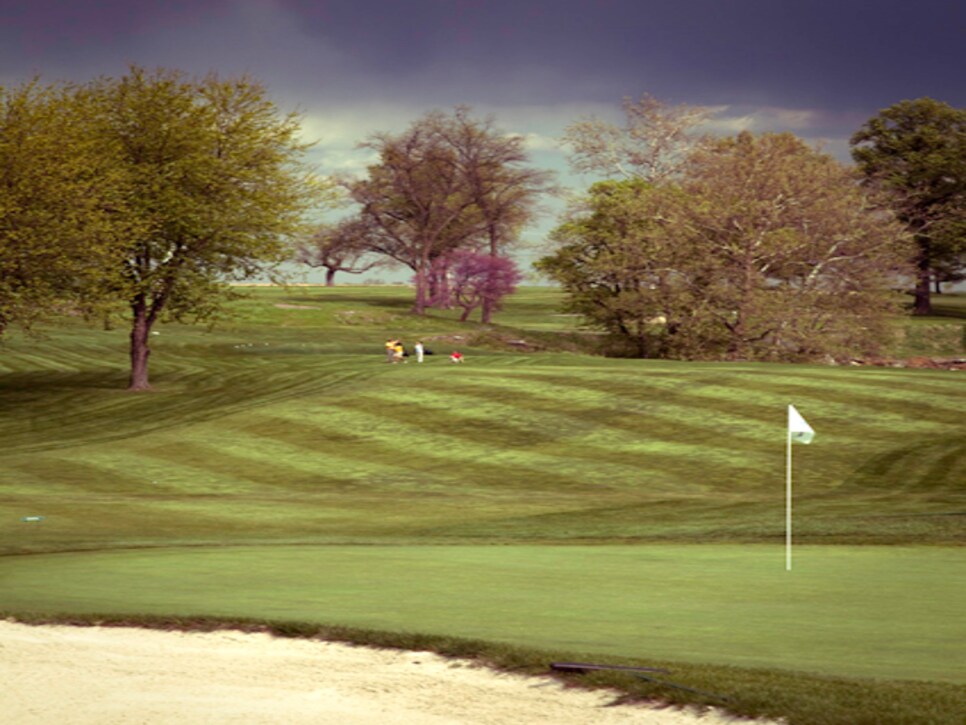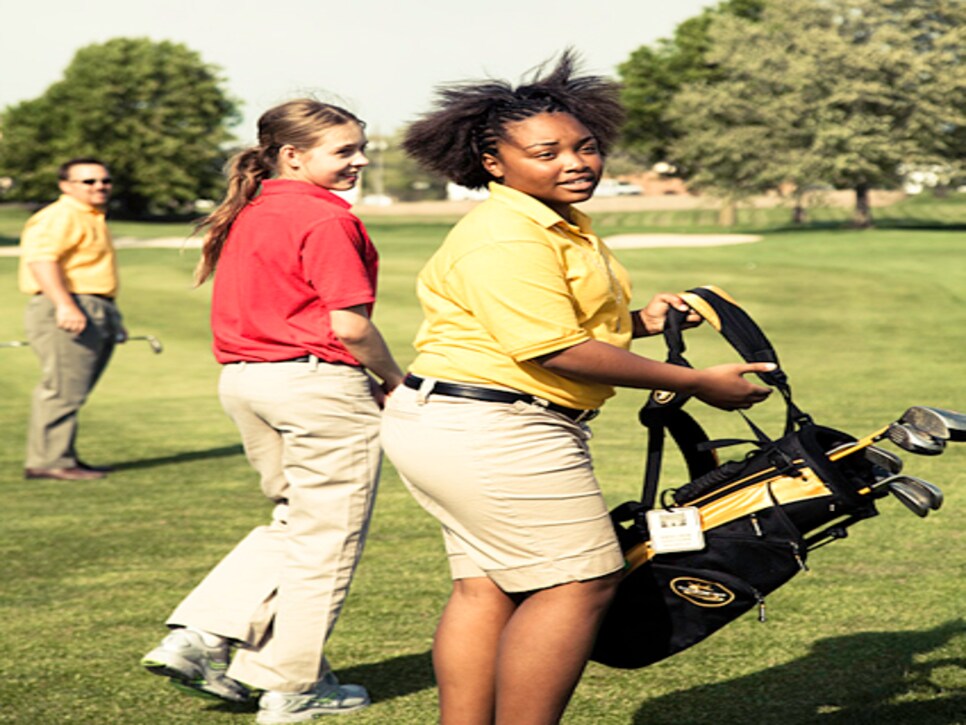 I met Jim Reed, 59, who is in his fourth season as the director of golf at Spring Creek. He says the course does 17,000 annual rounds, and 3,200 of those are by students of the Milton Hershey School.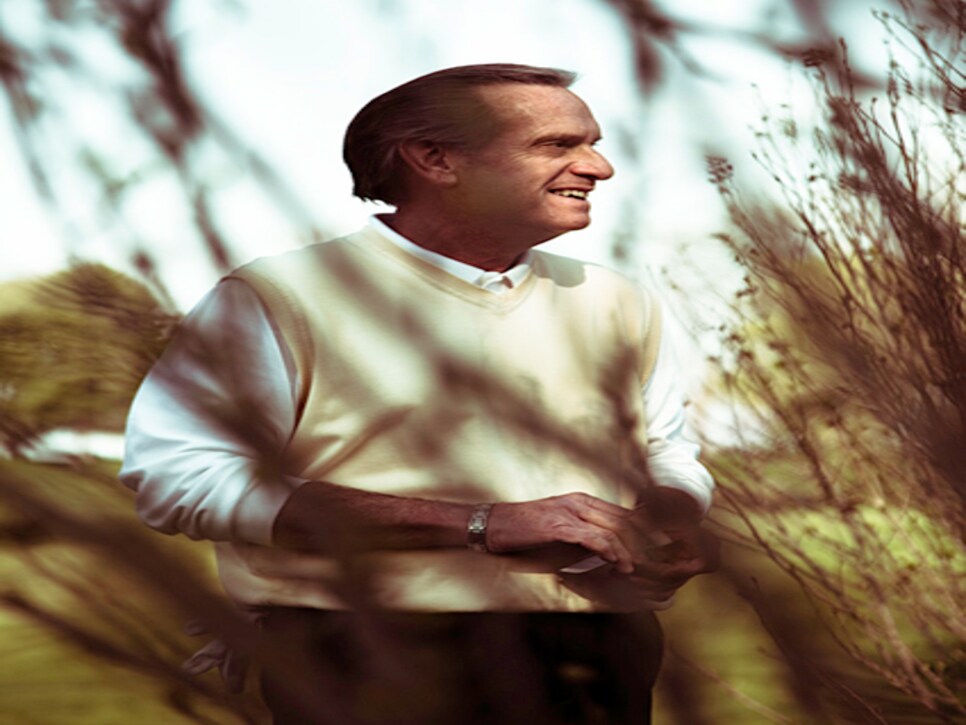 Spring Creek underwent a $1 million renovation in 2006, and it's in great shape. Tight fairways are lined by tall trees; there are fast greens and two sets of tees, 2,125 and 1,701 yards for a par of 33. The longest of six par 4s is 387 yards; the shortest of three par 3s is 76 yards.
Reed (pictured above) played his first round of golf in 1959. He was in third grade, and it was at the Juvenile Course. "I've come back to where I started," he says.
And now, if we can follow Reed's lead and come back to what Milton Hershey started, the game will have a bright future.
Part 3: Todd Kramer And The Kids, will post on Monday.
(Photographs by: Hershey Community Archives; Bjorn Iooss x 3.)