Course Rankings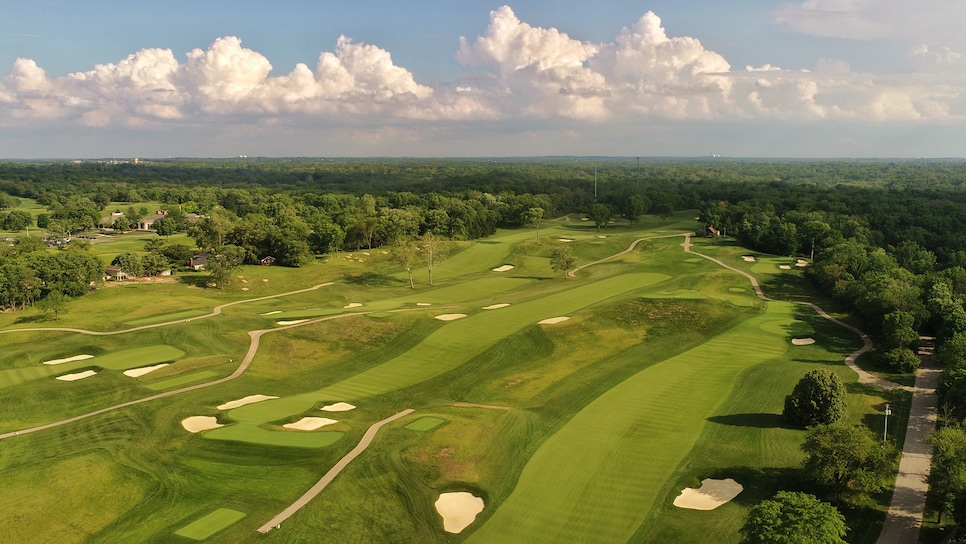 177. Moraine Country Club
Nipper Campbell, one of the all-time great names in golf, was a prolific golf architect in Ohio, but is mainly remembered for his design of Moraine, where he also served briefly as head pro. As the name suggests, it was created on glacial moraine topography, which over the years had become obscured by massive tree planting. Keith Foster, soft spoken but carrying a big chainsaw, wiped out nearly all the trees to reveal all the domed hills that members had previously never noticed during play. Moraine sits right next door to NCR Country Club, which was built by Dick Wilson in the early 1950s. At the time, a Moraine assistant pro would sneak over and watch the construction progress. He finally told Wilson he'd like to get into that golf design business, so Dick hired him away. The assistant pro was Joe Lee.
100 Greatest/Second 100 Greatest History: Ranked on America's Second 100 Greatest: 2019 to current. Highest ranking: No. 177 (current ranking). Previous ranking: No. 196.
Watch Golf Digest's latest "Every Hole At" course videos below:
Panelist comments, Moraine Country Club:
"Moraine Country Club is a course that has been renovated and restored by Keith Foster that is meant to bring it closer to the original design of Alex "Nipper" Campbell. Campbell was the pro at the course, but also designed the course with many ideas that he brought with him from Scotland. The course has a history that is admirable with the PGA Championship being played there in the 1940's and won by Byron Nelson."
"Throughout the course, there are opportunities to run balls onto the green, but there is plenty of risk with deep bunkers surrounding the greens and nearly impossible shots from over the greens. The well placed fairway bunkers tempt you to avoid them, but the optimum line of play encourages you to get close to those same hazards."
"The seventh hole is one of the most fun, shorter par 4s I've played. There's a fairway bunker to catch errant lay-up shots, and the green is well-bunkered. Puts a premium on shot-making but allows every level of player to make up a shot. Brilliant."
"The course is laid out on a relatively narrow parcel of land with a surprising amount of elevation change. A few holes at the northern end of the property are relatively flat, but most of the course plays up and down rolling hills, which are most pronounced at the southern end of the property."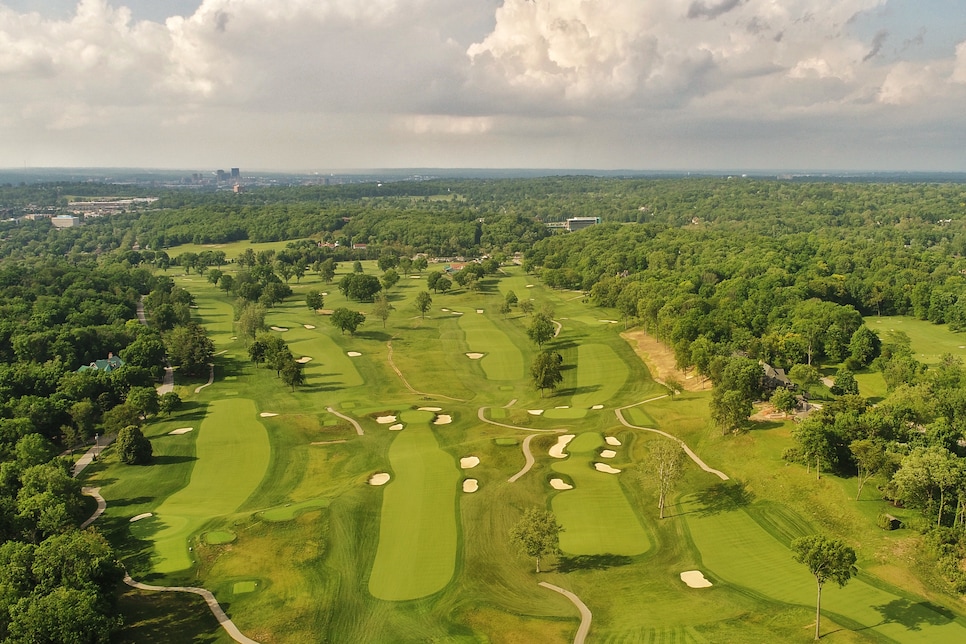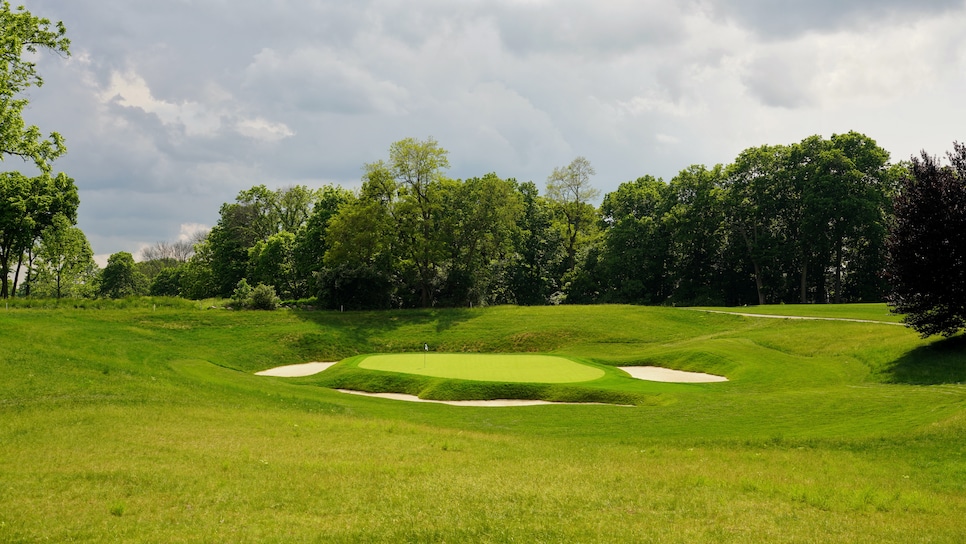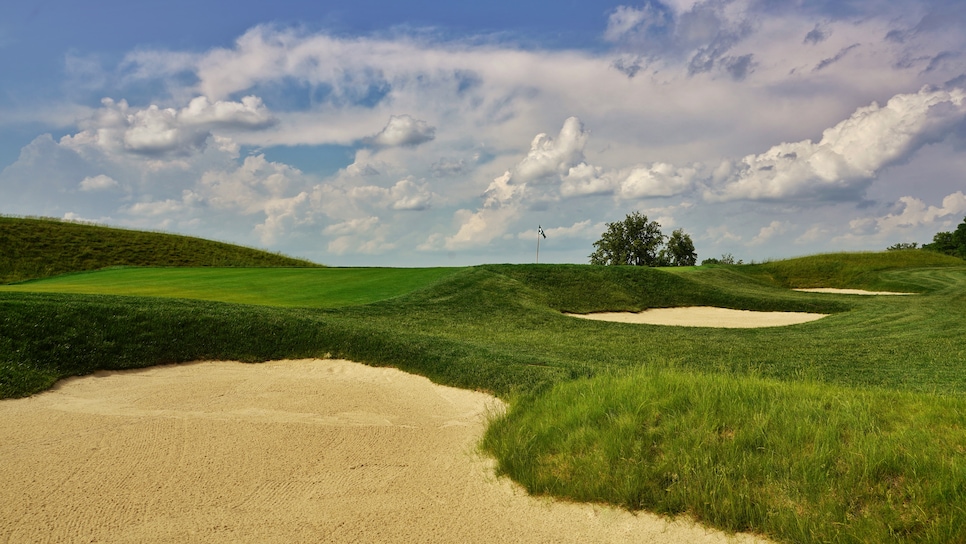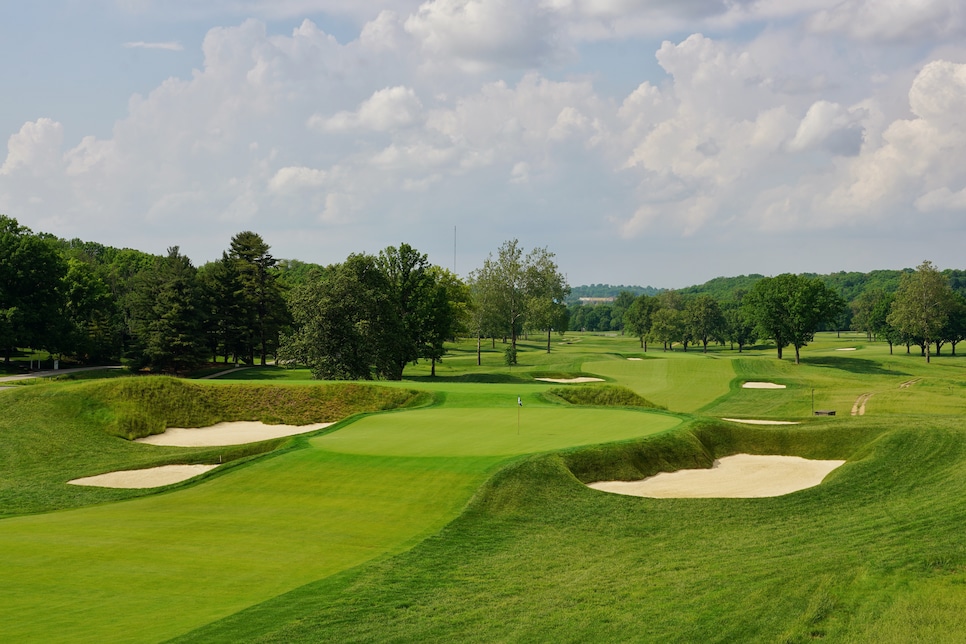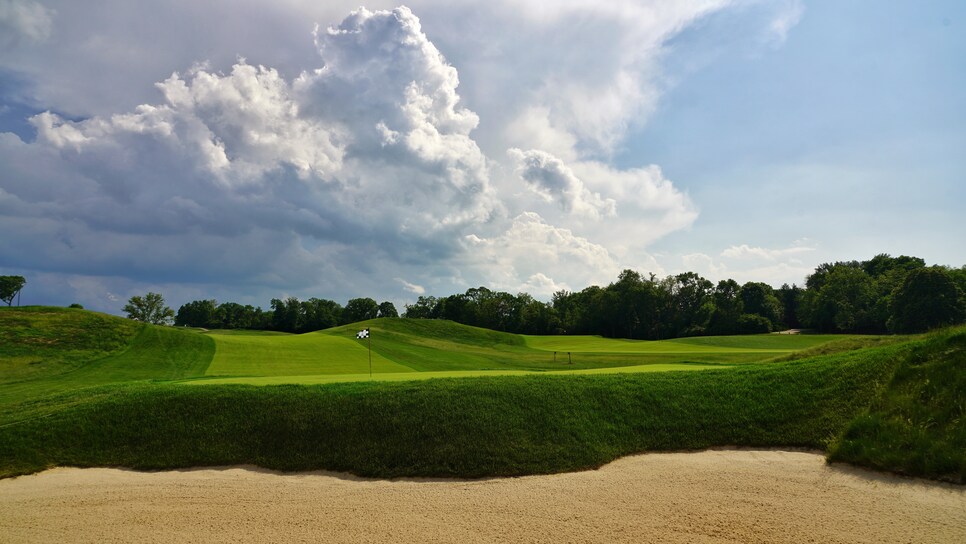 Photos: Courtesy of Jon Cavalier