The Loop
Moore enjoys his 'Open'-ing
MAMARONECK, N.Y.—He shouldn't even be here, really. After all Jonathan Moore played in U.S. Open local qualifying about a month ago, shot a disappointing 75 and like the vast majority of the thousands who apply to play in the championship each year, was resigned to watching the tournament proper on the barkalounger in his Vancouver, Wash., home, having failed to advance. Oh, well. Better luck next year.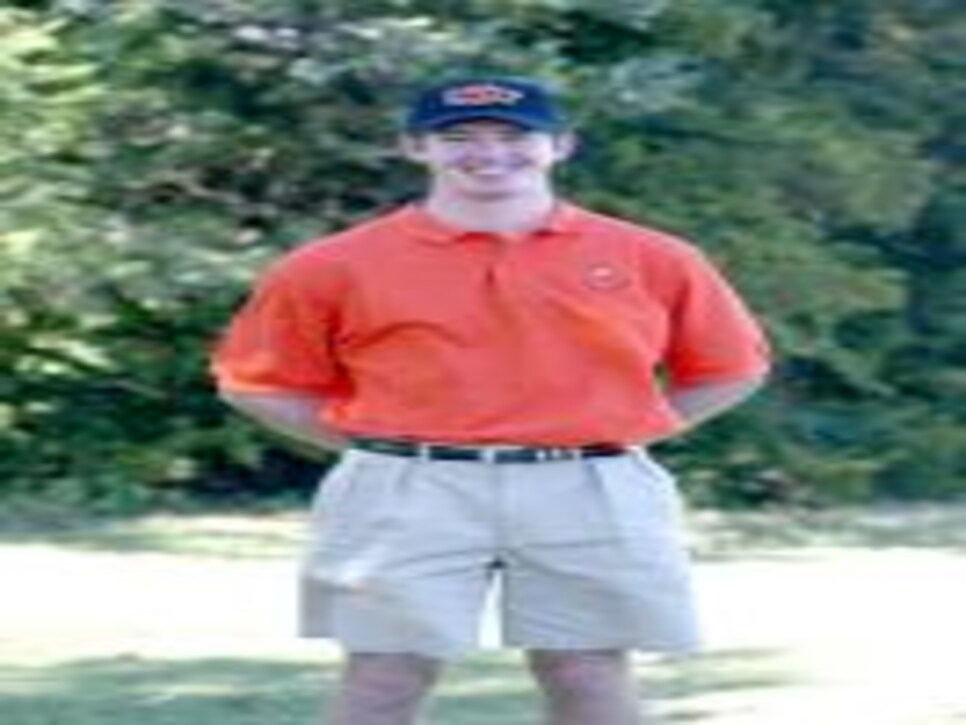 Ironically Moore was heading to Creswell anyway, as he was all set to caddie for his college roommate and fellow member of the Cowboy golf team, Pablo Martin.
Even more ironic, then, is the fact Moore and Martin wound up tied for medalist honors at Emerald Valley GC, each shooting seven-under 137. Moore bested his buddy on the first playoff hole, making a birdie to earn a trip to the greater New York area.
OK, get to the point you say? Well, my point in sharing all this is that Moore is my pick to be low amateur this week at Winged Foot. Like Ben Crenshaw circa the 1999 Ryder Cup, I too believe in fate. Moore's presence here is a testament to his own personal perseverance, after going through a horrendous slump his first year on campus at OSU after having a standout junior golf career.
How bad did it get for Moore? During one round at OSU's Karsten Creek GC, Moore shot a 65.
Moore's showing at nationals brought to three the number of consecutive tournaments he had won (taking the title at college's Maxwell event and the Central Regional) and 10 the number of consecutive competitive college rounds under par.
Yes, it's fair to say that Moore is on a roll, which is why I not only like him as the pick for low amateur but I think he'll have a shot at finishing in the top 15 and earning a place in the field at next year's open at Oakmont CC.
Here's a quick look at how the other eight might fare:
](http://baylorbears.cstv.com/sports/m-golf/mtt/baca_ryan00.html)—Just finished up college career at Baylor by earning first-team All-American honors. Will turn pro later this year. Played at Winged Foot in the 2004 U.S. Amateur, but failed to advance to match play.
](http://pepperdinesports.cstv.com/sports/m-golf/mtt/coe_alex00.html)—The graduating senior from Pepperdine made it through a seven-man playoff at the sectional qualifier in Daly City, Calif., to get here. Won two college titles with the Waves.
Predicted finish: Missed cut
Dillon Dougherty—U.S. Amateur runner-up gets final perk for his performance at Merion GC last summer. Unfortunately, like at Augusta National, the recent graduate from Northwestern's game isn't as sharp as he'd like it.
Predicted finish: Missed cut
Predicted finish: Missed cut
](http://www.gatorzone.com/golf/men/bios.php?year=2005&bio=horschel.html)—Unheralded coming into college this past fall, the 19-year-old proved a point to himself by earning first-team All-American honors as a freshman for Florida. A year ago another confident/bordering on cocky Gator, Matt Every, was the low amateur at the U.S. Open. Suffice it to say, Horschel could make it 2-for-2.
](http://www.usopen.com/players/95.html)—The good news is the U.S. Amateur champion won't be intimidated by playing with Tiger Woods, having done so at the Masters in April. The bad news is he's not likely to fair any better than he did at Augusta National.
Predicted finish: Missed cut
](http://fightingillini.cstv.com/sports/m-golf/spec-rel/061406aaa.html)—Like Coe, this senior-to-be at Illinois also survived playoff. Three-time All-Big Ten selection and the conference freshman of the year in 2004.
Predicted finish: Missed cut
](http://www.okstate.com/ViewArticle.dbml?SPSID=1708&SPID=156&DB_OEM_ID=200&ATCLID=28534&Q_SEASON=2005)—The other Oklahoma State amateur in the field, although the 22-year-old struggled to get into the Cowboys lineup this season, missing out on playing at nationals.
Predicted finish: Missed cut