The Loop
Monty's Getting Married Again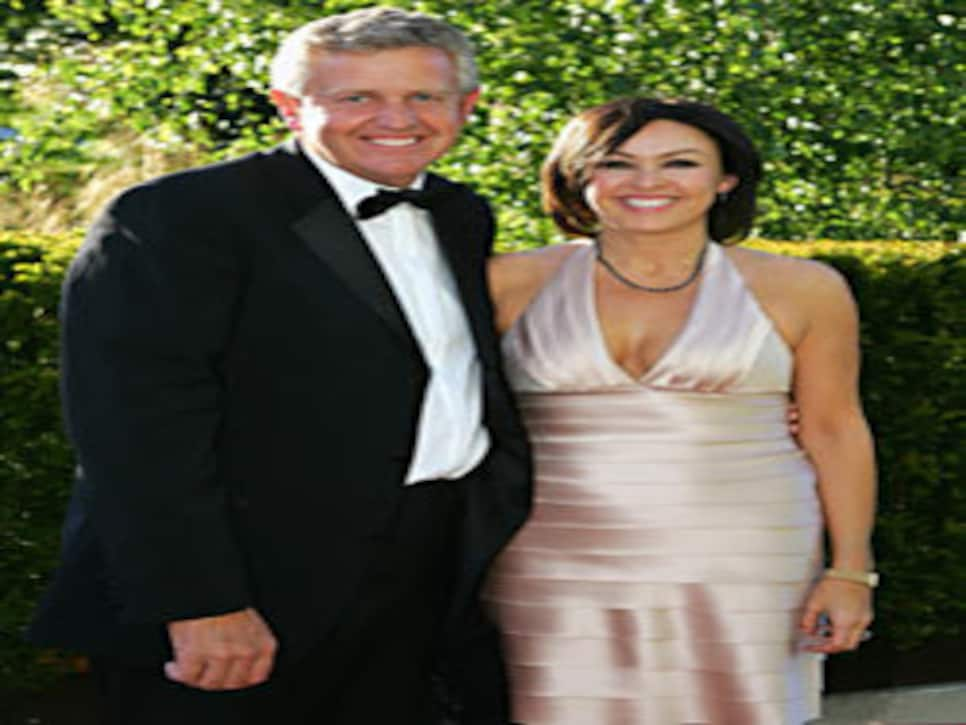 Colin Montgomerie has a new woman in his life, and reports are the pair will be married as early as January. Monty's new love is Gaynor Knowles.
She inherited a £20 million fortune on his death in 2003. Her late husband was an avid collector of classic cars and he left 70, including a Ferrari, a Lamborghini and an Aston Martin.
She lives in a £1.5 million mansion at Drum of Garvock near the village of Dunning, a few miles south of Perth, with her four children - son George, 18, and daughters Lindsey, 15, Christie, 12 and seven-year-old Aimee.
She has admitted having little knowledge of golf but has supported Montgomerie at major tournaments. Her calming influence has been said to have helped Montgomerie regain his golfing form.
(Photo: Andrew Reddington/Getty Images)