Web Gems
Mother of the year snags ball while holding baby like a loaf of bread at the Padres game
The San Diego Padres, just 2.5 games out of first place in the NL West, are one of the most fun young teams to watch in all of MLB. Fernando Tatis, Jr., Manny Machado, Yu Darvish, Blake Snell. The roster is littered with talent, making them a must-see affair, whichever coast you reside on.
And yet, the best play made by someone in a Padres jersey in 2021 won't be from Tatis or Machado, nor Eric Hosmer or Jake Croenworth or Tommy Pham or Jurickson Profar. It was made by this mother of the year, who snagged this bouncing baseball with her right hand, while holding her baby like a loaf of bread in the left:
Clearly, this lady didn't go to the Tiki Barber school of "high and tight," but it appears she's still got a pretty firm grip on the little one. Worth it for something he'll never remember in a million years? You tell us...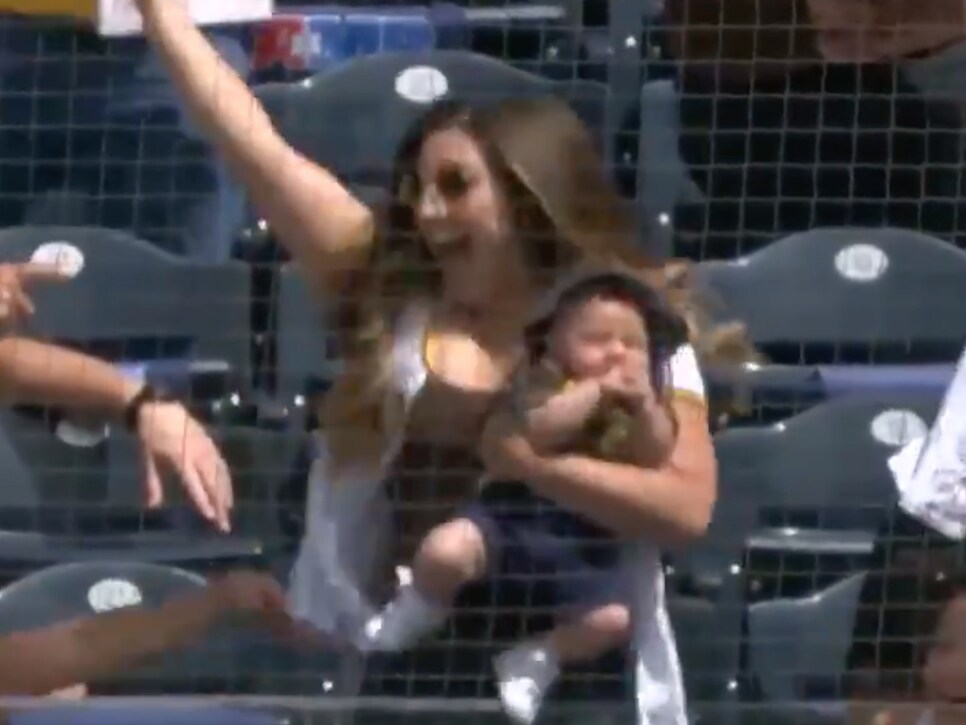 Yes, 1 million percent worth it.