The Loop
Modern Retro Comes Of Age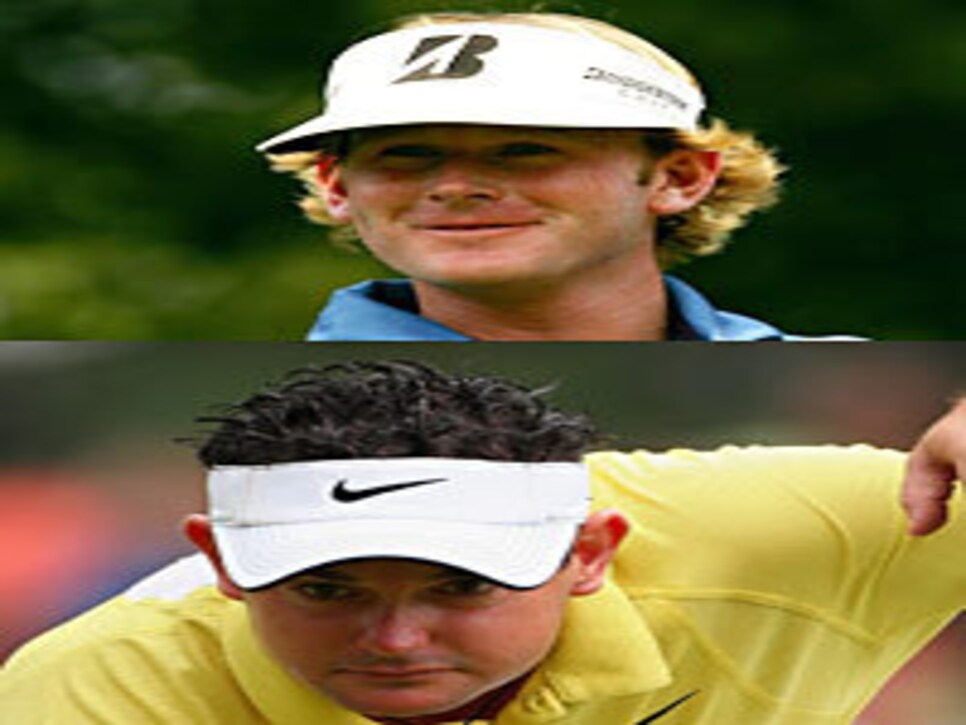 Brandt Snedeker is a new-school kid with an old-school look, kind of '70s from the neck up -- even though he was born in 1980. If those locks of strawberry blond hair get any longer during the FedEx Cup playoffs, it means the 26-year-old rookie from Nashville is still on a roll. It's part retro, part Sampson, and one of the things I learned while talking with the Wyndham Championship winner during a rainy Tuesday at Westchester Country Club.
How often do you get your hair cut?"
It's getting out of control when the waves are going every which way. It's getting bad right now. I'm gonna get it cut this week, I think, but it seems like every time I try to get it cut, and I don't, I end up playing well that week.
Do you have somebody in Nashville who cuts it?
I'm cheap, very cheap. I go to Heads Up for the $12 haircut.
What are the instructions?
Don't butcher me. Keep it long. Just clean it up a little bit.
Your visor is kind of old school. Tommy Armour III old school.
Exactly. He's my hero. He's got the long hair and the visor going,
so I want to make sure I look like Tommy.
All the kids have the new visors.
I don't like them. I look terrible in them. I've got too much hair
for the new visors (above, bottom). I'm either an old-school visor (above, top) or a hat, and a hat it just too hot for my hair.
Don't think the hat is going to work on you.
I wear one every now and then, 'cause the top of my head is a
little sunburned. When I'm trying to give my head a couple days off.