The Loop
MLB is letting Robinson Cano back, and then suspending him again for the playoffs. It's deeply unfair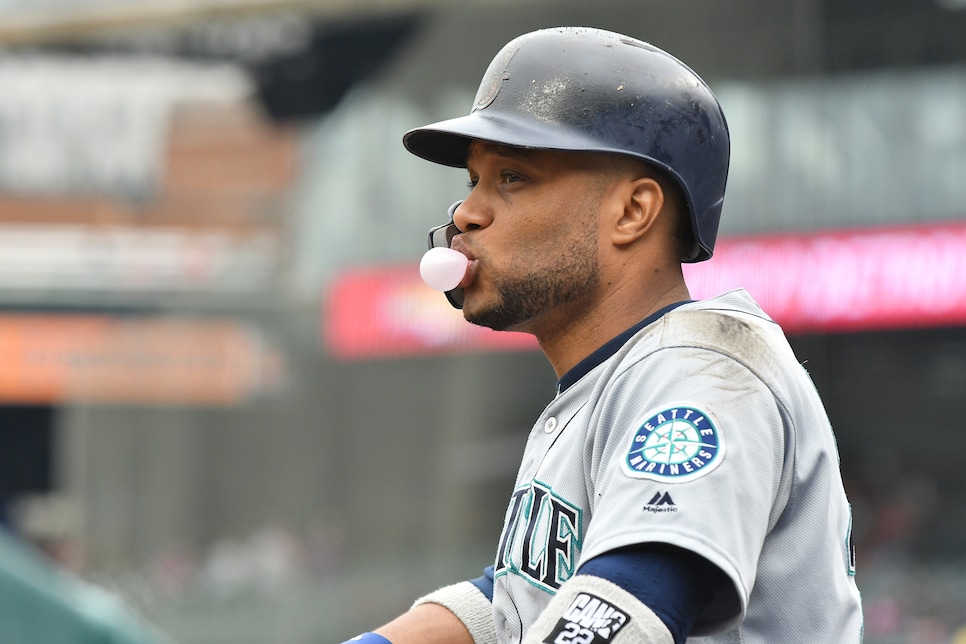 You may or may not have seen that Mariners second baseman Robinson Cano, former Yankee and formerly my favorite baseball player, issued a late apology to his team and the city of Seattle for the positive Furosemide test that resulted in an 80-game suspension. The apology was just OK—he "accepted responsibility," but only insofar as saying that he should be accountable for everything that enters his body. Beyond that, he employed the same script used by almost every athlete who gets caught, which is that the drug was "was prescribed to him in the Dominican Republic for the treatment of a medical issue."
Furosemide can be used to mask performance-enhancing drugs, so it's up to everyone to decide what they really believe. But it is worth noting that Yankees GM Brian Cashman and former first baseman Mark Teixeira both implied that Cano's suspension didn't surprise them–partly because of Cano's connection to Biogenesis.
So, in my book, he's probably guilty as hell. But that's not why we're here today. We're here because of how the punishment was executed. It isn't just an 80-game suspension—he's also suspended from any postseason play in 2018. That's particularly relevant for the Mariners this year, because they're playing really good baseball and are currently sitting in one of the two American League wild card spots. Cano's suspension will lapse in about a month, on Aug. 14, and at that point he's free to rejoin the team.
But it presents a major conundrum for the Mariners—how exactly should they use him for the last six weeks of the regular season? Cano is a strong offensive player, and his team could really use him down the home stretch, but if they make the playoffs he's immediately sidelined again. His replacement is Dee Gordon, a strong defensive player but nothing like Cano at the plate. Do you play Cano for his bat, bench Gordon, and then ask him to come back for the playoffs? Do you keep Cano sidelined for continuity purposes, but risk losing out on the playoffs because you miss his offensive production? Do you try to find the middle way and use him in spot situations?
It puts the team in an impossible position...which would be just fine, if they were to blame. But they're not. I guarantee you nobody in the Mariners organization wanted Cano to take Furosemide, and if they knew about it they would have urged him to stop so he didn't screw them over exactly like he's doing now.
In effect, the team is being punished here for no good reason. The rule needs to be changed—either suspend Cano for an entire season, or stick to 80 games without an extra postseason ban. Otherwise, you're targeting the wrong party.
The Wide-Open-est Draw of the Week: Women's Tennis, Wimbledon
The professional women's tennis circuit has been "wide open" for a few years now, in the sense that there are upsets galore at the slams and unranked players make deep runs. That said, sanity is always restored by the end—the past few champions have included Simona Halep, Caroline Wozniacki, Angelique Kerber, and Garbine Muguruza, who are all great players that have spent long periods at the top of the game. There have been a couple surprise winners in Sloane Stephens and Jelena Ostapenko, but even those champions didn't come out of nowhere. And while it's clear that nobody in the post-Williams generation wants to seize the mantle of "greatest player" by truly dominating, the situation has always stopped short of total chaos.
Until Wimbledon 2018. I mean, we're not even in the fourth round, and look at this:
We have not made the second week, and there is literally ONE top-ten player left in the draw. That means a few things. First, it's a huge opportunity for Pliskova, one of the best players to never win a slam. Second, it's an even huger opportunity for Serena Williams, who still seems a step slow but who now seems like she could win on reputation alone, and is the last former champ left in the field. Third, it's the most enormous opportunity of all for the unranked players remaining—at least two of whom, and likely more, will make the quarterfinals.
Meanwhile, on the men's side, you won't believe what's happening.
(Checks notes from the past 20 years)
Yeah, it's Rafa and Roger again.
The Sneaky-Best Day in Sports: Second Monday, Wimbledon
More tennis! This superlative goes out to Wimbledon, which, unlike every other grand slam, refuses to hold any matches on the first Sunday of competition. That makes Sunday the most annoying day in sports, because it's a weekend day, I'm home watching my child, and I want to watch tennis. It also frequently screws the whole tournament when the weather turns bad. You'd think if you were holding an outdoor tournament in one of the rainiest places on earth, you'd use every bit of the fortnight, right? Wrong! No play on Sundays, ever, because tradition.
That said, their restraint leads to something pretty cool on the following Monday. Uniquely in the tennis world, they hold every round of 16 match on both men's and women's side of the draw on the same day. It's total madness in the best way possible, and if you're a tennis junkie like me, it's the ultimate fix.
This year is no exception—we get Rafa, Roger, Serena, and an under-the-radar Isner-Tsitsipas match that I'm convinced is going to steal the show. It starts at 6:30 a.m. on the east coast and lasts until about 4:00 p.m. when darkness hits in England.
There are only two days that must be added to our current list of federal holidays for true justice to prevail: Election Day, and Second Monday at Wimbledon. Don't miss it.
Soccer is a Powder Keg, Example No. 155,349: Croatia-Russia
Croatia beat Russia in penalty kicks in the World Cup quarterfinals Saturday, and then one of its players made pro-Ukraine comments after the match. This is insulting to Russia, which annexed the entire Crimea in 2014. That lead to this scene in Moscow:
Those are anti-Croatian chants, and now FIFA is investigating, and things are going to be extremely weird and possibly dangerous when Croatia plays England in the semifinals. Now, look, I'm all for people making political statements, and God knows Americans in 2018 are terrible at making politics about sports. But it seems that, at least at times, soccer is only about politics.
My theory is that it's something about the nature of the sport itself—you live on tenterhooks, waiting for a goal that may never arrive, and the endless anticipation builds tension and hostility. In other words, it's ripe for taking on larger meaning; it's not an escape, but a reflection of political frustrations. We've already seen Swiss players in this World Cup insult their Serbian opponents with an Albanian Eagle gesture (again, lots of bad history), and a keeper from a Ukrainian team who wasn't even at the World Cup was fired for cheering on Russia from his Instagram page. And as usual, there's been fighting on the streets between warring hooligan factions.
No other sport is so corrupt, yet so predictable; so dull, yet so prone to violent explosions. Soccer is the most dangerous game (apologies to the hunting of humans), and in the powder keg of a world we live in today, it's only natural that it serves as a staging ground for our fear and rage. #CancelSoccer
The "Professional Golfers are Just Like Us!" Relatable Human of the Week: Beatriz Recari
Recari is an LPGA player who has won actual tournaments, but she also did this on Friday:
Extremely relatable, Beatriz! Extremely normal! You're the people's champion now! We accept her! Gooble gobble, one of us!