The Loop
Missing Links: U.S. cause a 'mess'...and thanks to Mickelson more people know it,' and McIlroy now a comfortable No. 1
Stories of interest you might have missed…
Phil Mickelson's post-Ryder Cup tirade could be what the U.S. needs, James Corrigan of the Telegraph writes. "For now they lambast, pillory and accuse Phil Mickelson of disrespect, disloyalty and even treachery…The US Ryder Cup cause is in a bigger mess than it has ever been and thanks to Mickelson more people know about it."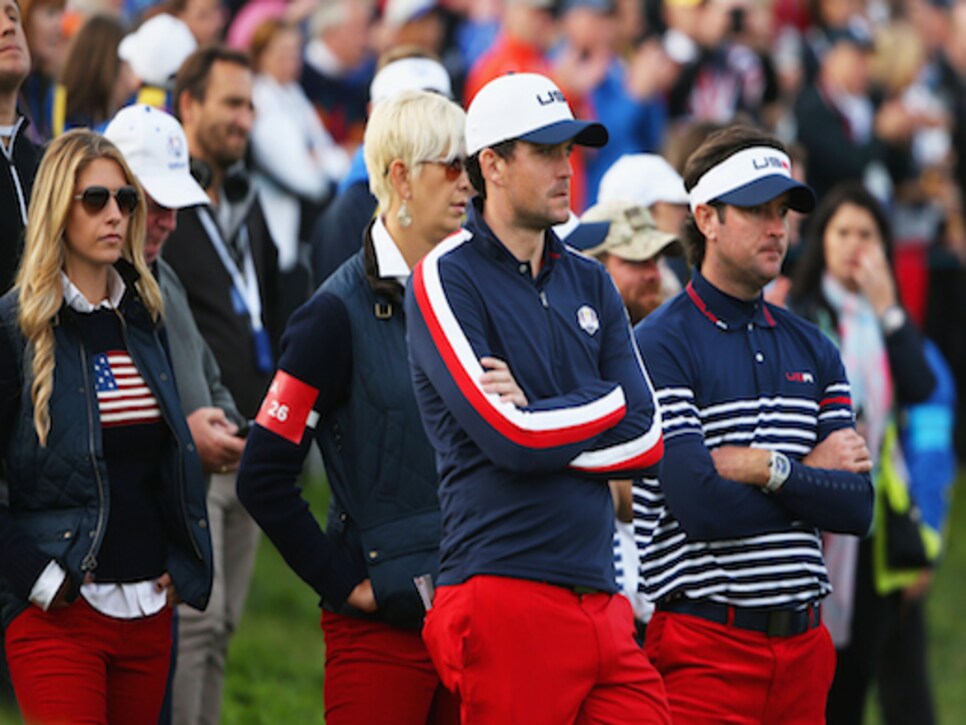 The manner in which the PGA of America selects its Ryder Cup captain is flawed, Doug Ferguson of the Associated Press writes. "It's hard to say which is more dreadful. That [PGA president Ted Bishop] would connect [Tom] Watson's playing record in Scotland with his ability to lead players half his age? Or that the PGA of America alone decides to should be captain?"
"As Rory McIlroy returned to the feared Angus links where he first announced his talent to the sporting public at large seven years ago, Jack Nicklaus was hailing his Ryder Cup performance as the proof that he is finally enjoying being the world No 1," Corrigan writes in the Telegraph.
The "draft Azinger" movement is gaining momentum, as Mark Cannizarro of the New York Post indicates in this column that also defends Phil Mickelson for his controversial comments. "Mickelson had the guts to step up and say something," Azinger said. "Mickelson is a winner and he sees the bigger picture. I see Mickelson as the instigator of what is hopefully going to be a real effort by the PGA of America to fix what's wrong. I believe that we're only an eyelash away from winning these matches."
"By the time the next Ryder Cup comes along, [Ian] Poulter will be in his forties and seriously good young Europeans like Joost Luiten will be ready for promotion by then. Without a return to form, there will be no guarantee of a wild card as there was this time. It's fair to say he's at a crossroads in his career," Derek Lawrenson of the Daily Mail writes in this look at the Ryder Cup futures of Poulter and Lee Westwood.