The Loop
Missing Links: Rory McIlroy a marked man, and hurrah...for the doughty members' of Royal and Ancient Golf Club
Stories of interest you might have missed...
Is stopping Rory McIlroy the key to the U.S. hopes in the Ryder Cup? Some think so, including, possibly, U.S. captain Tom Watson. "Rory McIlroy knows he will be the man with a target on his back at the Ryder Cup at Gleneagles next week… and he can't wait," Derek Lawrenson of the Daily Mail writes. "The world number one was responding to American captain Tom Watson's comments that he wants his team to take down the top dogs,' a reference to McIlroy and Ian Poulter."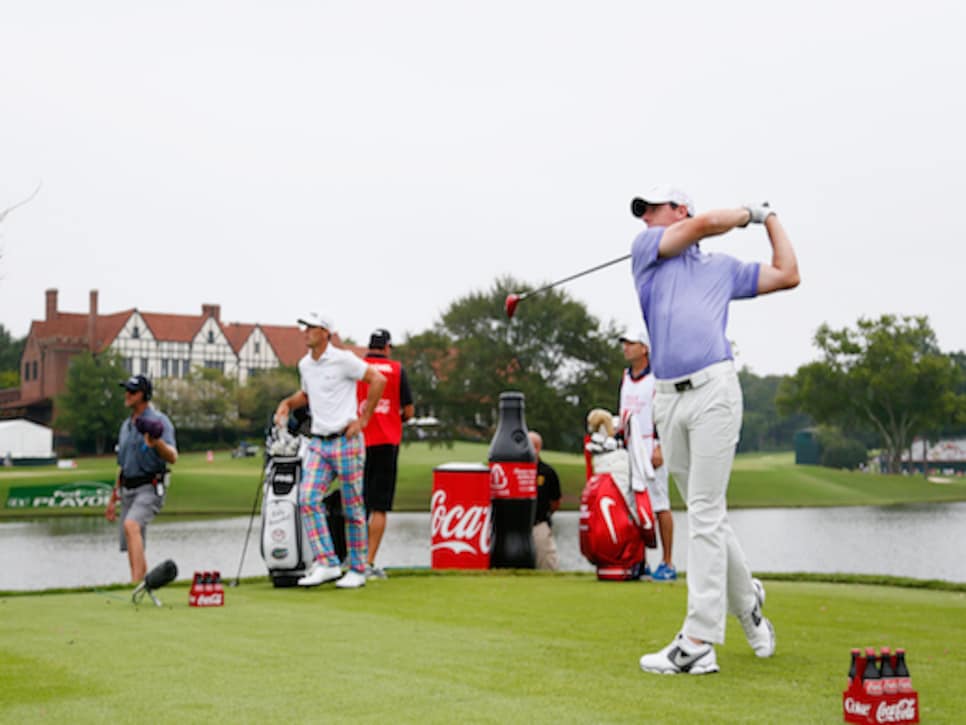 Missing the cut at the Wales Open a week before can't be a good sigh for a Ryder Cup rookie, yet Stephen Gallacher apparently is not bothered by it. "I will be positive the moment I step on Gleneagles turf," the Daily Record's Euan McLean reports. "I don't think you need to get up for that. That's what I've been looking forward to. I've done my preparation for it already. Now I just want to get up there and get involved."
"Hurrah then, for the doughty members [of the Royal and Ancient Golf Club], who voted by an overwhelming majority of 85 per cent to end the men-only rule," Rowan Pelling writes in the Telegraph. "I like to think that they weren't just acting under pressure from the Open's sponsors, but that they found the right answer to: "Hmm, who would I rather sit next to - Justin Rose, Colin Montgomorie, or La Stupenda, Clare Balding?"
"Detroit was good; Valderrama was great," Lee Westwood said in this Scotsman story on Westwood's passion for the Ryder Cup. "At that time, I was 24-years-old and I am sat in a room with Bernhard Langer, Seve Ballesteros, Nick Faldo - all my heroes I had watched growing up - and they are jumping about like schoolboys because they had won the Ryder Cup."
Blayne Barber heretofore has been known for being disqualified from tournaments, notably when he disqualified himself from the second stage of PGA Tour qualifying in 2012 for having assessed himself only a one-stroke penalty for a violation that called for a two-stroke penalty. Now, he's on the verge of joining the PGA Tour. Gary Smits of the Florida Times-Union has the story.