The Loop
Missing Links: Interest in golf is too dependent on Tiger Woods, and a U.S. Open at Trump Golf Links at Ferry Point?
Stories of interest you might have missed…
"Tiger Woods is the quantitative easing of professional golf. He is not the solution, he is the mask. He only seems to make things right in the short-time," James Corrigan writes in the Telegraph, examining how little has happened to prepare the game for the day when Woods no longer can carry the interest himself.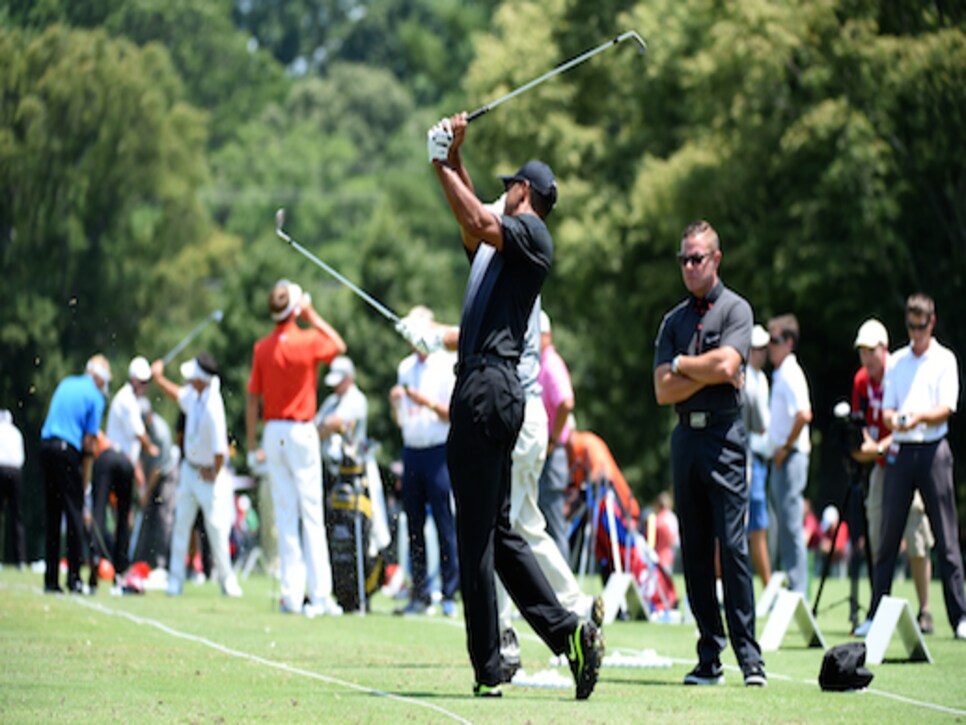 Instructor Sean Foley watches Tiger Woods hit balls on Tuesday (Getty Images photo)
"Back surgery is serious. Be patient. Take your time. Get this right. Don't hurry back. And, then, stunningly, Tiger hurried back," Christine Brennan writes in USA Today, making the case that not only can Woods not afford another injury, neither can men's golf.
"Just shear shock. How did I end up here?' It was a complete surprise, in terms of, I'm 41-years-old, I exercise on a regular basis, I eat well - and I had a heart attack,'" Notah Begay III tells Mark Smith of the Albuquerque Journal. Begay was back in his hometown for fundraisers in support of his charity, the Notah Begay III Foundation.