The Loop
Missing Links: Ian Poulter and how he deals with his obsessive-compulsive disorder, and Nicolas Colsaerts' American 'disaster'
Stories of interest you might have missed…
Ian Poulter's obsessive-compulsive disorder (OCD) "recently led to him throwing the toys out of the pram'" in the search for a missing bottle of HP Sauce," Martin Dempster writes in the Scotsman. Dempster looks at how Poulter deals with his OCD.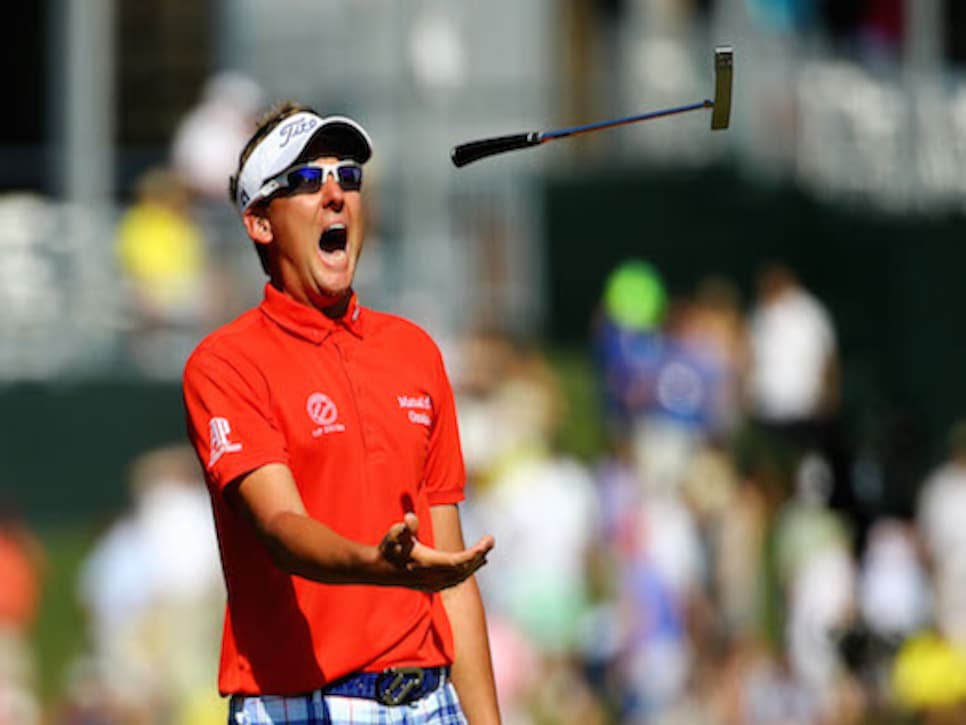 Ian Poulter in the Scottish Open pro-am (Getty Images photo)
Louise Richardson is the first female principal of the University of St. Andrews, but unlike the two principals who preceded her she has not received an honorary membership to the Royal and Ancient Golf Club, which has no female members (though its members will vote on Sept. 18 whether to admit female members). Karen Crouse of the New York Times looks at Richardson's quest for admittance.
Nicolas Colsaerts, a Belgian who played a starring role in the Ryder Cup at Medinah in 2012, has abandoned the PGA Tour and the U.S. "The golf is exceptional," he said in this story by Neil Squires of the Express. "I have no bad things to say about it. But the rest was a complete disaster for me. I just didn't really get in sync with how to live over there. I didn't find a lot else to do…I just didn't really like it over there."
The subhead to the question posed by a Macleans story, "Why Canadian golf is dying," provides an answer: "Greed, hubris and the demise of free time." Canadian golf is having issues similar to those in U.S. golf, writes Chris Sorensen.
They shared a passion for golf, drinks and beating the stock market, this coterie of friends called "the golfing group" by federal investigators. On Friday, six members of "the golfing group," including the Massachusetts Golf Association's reigning player of the year and a former Massachusetts Amateur champion, were charged by the Securities and Exchange Commission with violating federal anti-fraud laws, the Boston Globe reports.