The Loop
Missing Links: How Mom, Michael Jordan helped Bradley, and a U.S. Open sans Tiger is still a U.S. Open
Stories of interest you might have missed…
How does a golfer escape a funk brought on by bad golf? Keegan Bradley listened to his mother, who advised he abandon his anchored putter and go to a shorter putter. Then he listened to Michael Jordan badger him for 36 holes a day. The result? A rejuvenated Bradley opened the Memorial with a 67. Bob Harig of ESPN has the story.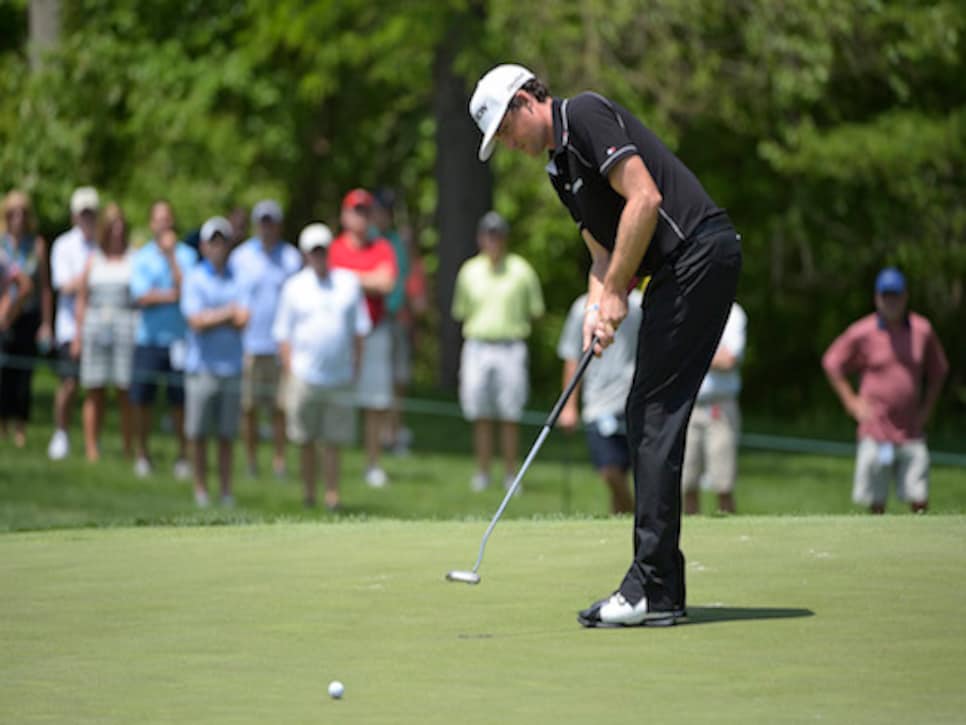 Fayetteville Observer Columnist Stephen Schramm puts the news that Tiger Woods won't play in the U.S. Open into perspective. "…in Pinehurst, where the preparations are nearing their end and the anticipation is mounting, there's little time to be concerned," he writes. "While Woods won't be coming, the U.S. Open still is. That's big enough."
The LPGA is leaving Rochester for the New York City area and taking the newly dubbed KPMG Women's PGA Championship with it, and some in Rochester aren't happy about it. "I hope [LPGA Commissioner Mike] Whan and the golfers keep their farewell sentiments to a simple Thank you, Rochester,'" Democrat a& Chronicle columnist Leo Roth writes. "Telling us what a great golf town we are isn't necessary. The almighty dollar won. We get it. Anything else said would be disingenuous."
Shane Lowry finished second to Rory McIlroy at the BMW PGA Championship last week, transforming his season and earning him the biggest payday of his career. A time to celebrate? Only if a single Corona counts as a celebration. Lowry provides an interesting insight into the life of a tour pro post-tournament.
Mr. Peanut, the Planters mascot, "enjoys a historical connection with Atlantic City," Trentonian columnist L.A. Parker writes, meanwhile suggesting Mr. Peanut would fit right in at the ShopRite LPGA Classic played nearby. "After all, about 140 of the world's best golfers practically work for peanuts." That's a stretch, but Parker looks at the inequality of purses between the PGA and LPGA tours.