The Loop
Missing Links: Darren Clarke says don't read' too much into Tiger's woes, 'he'll be fine'
Stories of interest you might have missed…
Darren Clarke has come to the defense of his friend Tiger Woods. "It would be wrong to read any more into how Tiger played in Phoenix other than to say that any time you make major swing changes in your game you are going to have to crawl before you walk," Clarke said in this Reuters story by Bernie McGuire. "He'll be fine. He's too good a player not to be."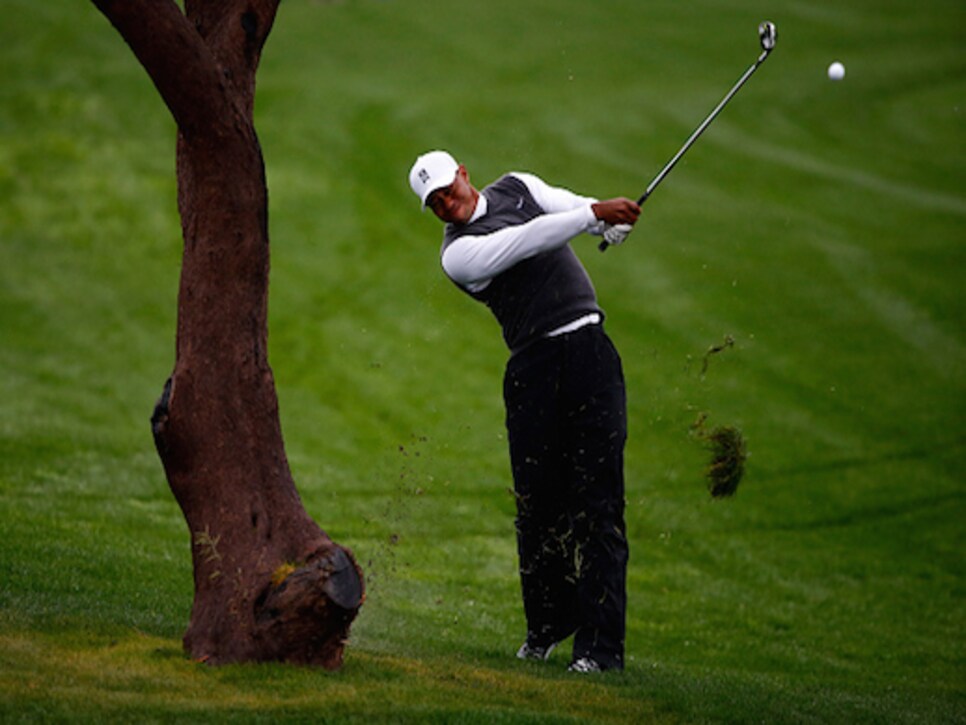 "[Woods] had until the commitment deadline of 5 p.m. Eastern to withdraw without any questions asked. He did not, which means that, barring injury or illness, he will bring his shockingly bad golf game to the site of some of his greatest triumphs," Tod Leonard of the UT-San Diego writes, setting up Woods' next tournament, the Farmers Insurance Open at Torrey Pines next week.
The world of golf paid tribute to Australian legend and British Open champion Kel Nagle, who died last week. Gary Player called him "the great gentleman of golf." Nagle is a member of the World Golf Hall of Fame. "In a speech marking the occasion," the Australian Associated Press writes, "[Peter] Thomson said he had never known Nagle to drink, smoke, or say a bad word about anyone. Of all the people I have ever met in the world of golf, this fellow is the finest.'"
Danny Calihan, the tournament chairman of the Waste Management Phoenix Open, offered sponsor exemptions to Justin Thomas, Daniel Berger and amateur Jon Rahm, an Arizona State junior. All three are on the leader board. "A spot in a PGA golf tournament is a valued thing and we know it means a lot to the players, so we try very hard to make sure we make worthy selections," Calihan said in this story by Nick Piecoro of the Arizona Republic.