The Loop
Missing Links: Annika Sorenstam's return to competition, and Dan Jenkins sits one out
Stories of interest you might have missed…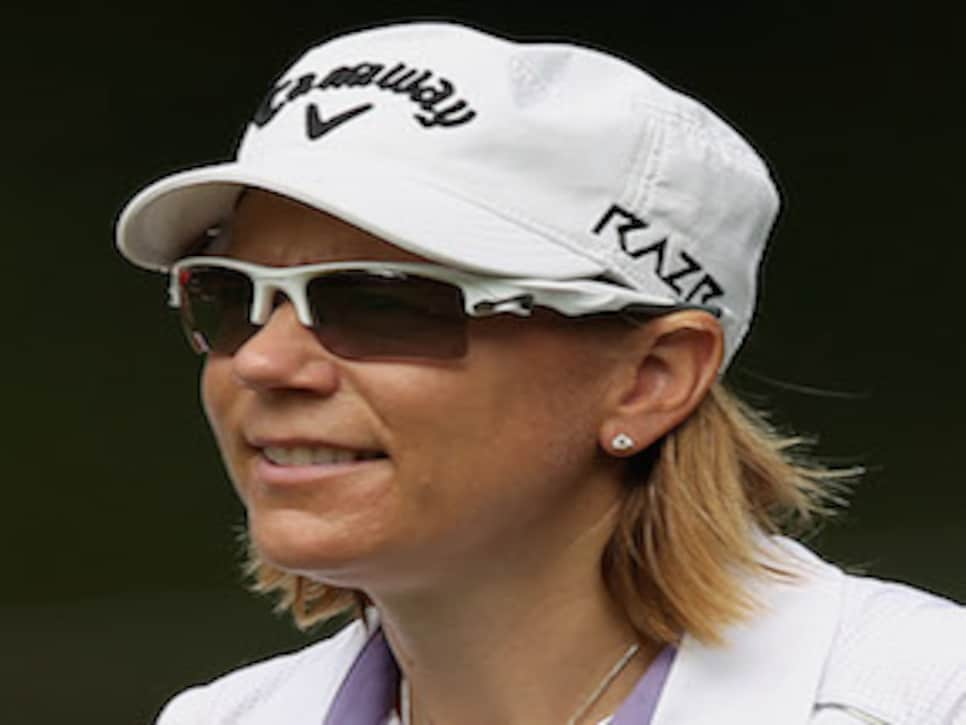 "She hugged her daughter, chatted with fans, joked with her playing partners and posed for a group photo with a bunch of well-lubricated fans who chanted, Annika! Annika!' on the 17th hole, golf's Davis Cup experience," writes Dan Hinxman in the Reno Gazette-Journal on Annika Sorenstam's return to competitive golf in the American Century Championship, the annual celebrity tournament in Lake Tahoe.
"On Thursday morning we rose at 3 a.m. central time to watch the telecast from overseas. I staggered into the living room…to find him sitting upright in a chair, wearing a heavy windbreaker and black cashmere Ben Hogan golf cap. My brother explained, It's his game face. Like the guy who wears the Eagles jersey in front of the TV,'" writes Washington Post columnist Sally Jenkins about her father Dan Jenkins of Golf Digest, who is home in Fort Worth and missing his first major championship since 1969.
"He was the greatest golf coach in the world and he was a father figure to me after my own dad passed away," Padraig Harrington said about Bob Torrance, who at 82 passed away on Friday. "My majors would never have happened without Bob. Not a chance. But I don't think anybody should have any regrets because Bob lived a full life." John Greechan has the story in the Daily Mail.
"Cpl. Chad Pfeifer was mending at an Army hospital in San Antonio in 2007. He had been shipped back from Iraq minus his left leg, blown off by an improvised explosive device (IED) as he was driving a patrol vehicle. His right heel was shattered and in a cast, an open wound." Pfeifer, Scott Ostler writes in the San Francisco Chronicle, "might be the best male golfer in the field at this American Century Championship."