The Loop
Missing Links: A sleeker, healthier Jason Dufner and his bid to save his career
Stories of interest you might have missed…
Jason Dufner couldn't help himself, as so many can't. When he arrived in California for the Humana Challenge, he made the obligatory In-N-Out burger stop. It was an aberration. "This is a new Dufner -- 20 pounds lighter -- and so the side trip to a fast food restaurant was a form of cheating that was more reward than relapse," ESPN's Bob Harig writes in this story on Dufner's new health initiative brought about by necessity. "If I didn't do it, I wasn't going to be able to play golf," Dufner said.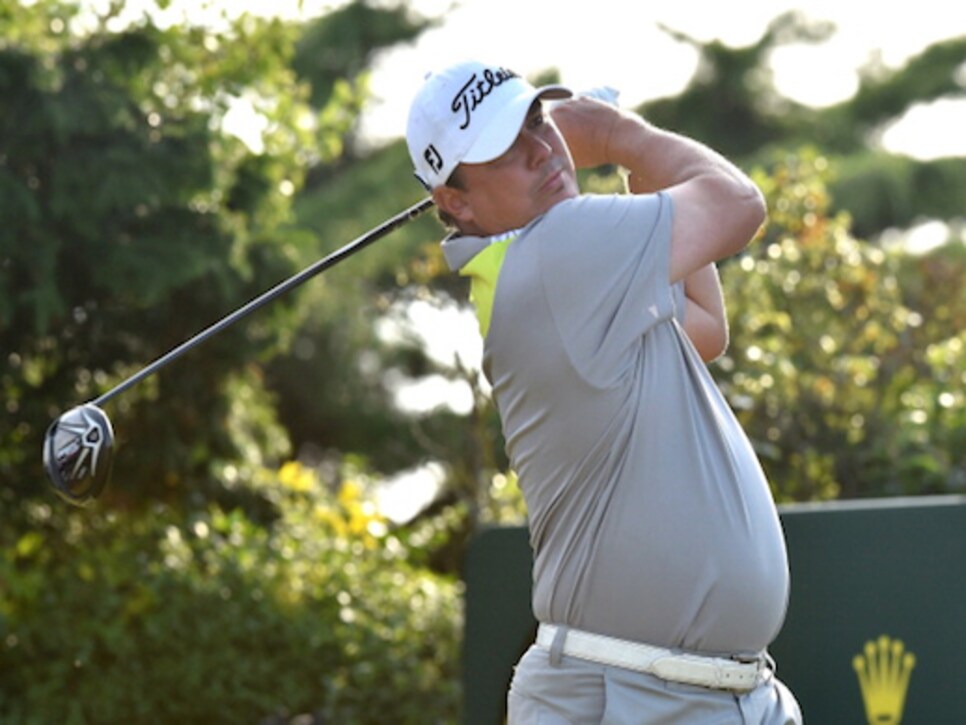 Jason Dufner last summer; he's now 20 pounds lighter (Getty Images)
"[John Daly] is 48 now, says he's happy as a clam, especially if I can hit my irons better.' He stands and chats near the 18th green on a quiet Wednesday afternoon. He is as inconspicuous as anybody can be with snowball white hair, and red and white pants. The ever-present cigarette is lit…Fans draw to him as if he is magnetized," Bill Dwyre of the Los Angeles Times writes in this column catching up with Daly.
It's always fun to hear about Masters' rookies planning their first excursions to Augusta National. So it is with British Amateur champion Bradley Neil, who is making a preliminary exploration of the course and is attempting to set up a date with countryman Justin Rose, Gordon Bannerman of the Daily Record writes. "[W]ith the tournament getting closer one of the things we want to get out of the way is the potential for being slightly overawed by the sheer scale of it," his caddie Phil McKenna said.