Miss them, but don't forget them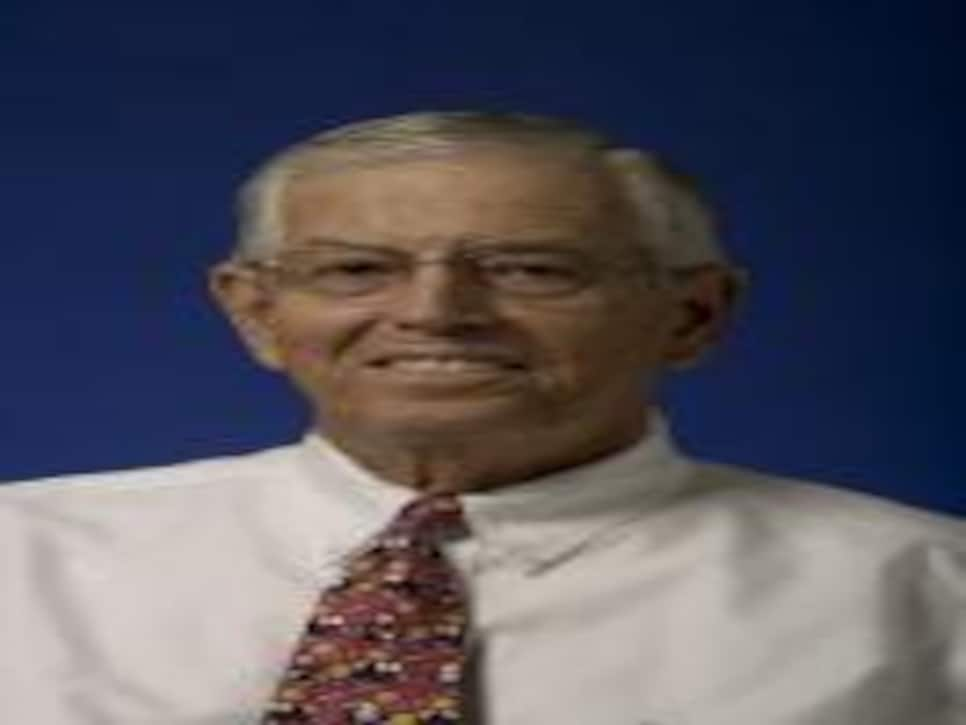 As I wrote in an obituary for this week's Golf World, Myers involvement in golf went well beyond coaching. He was a Master PGA professional and served on the rules committee for both the USGA and the PGA of America. He was an official at the Masters from 1995 to 2003. He also helped put together a series of golf tips/lessons that were televised internationally.
As for college golf, Myers served as a past president of the Golf Coaches Association of America (the GCAA inducted him into their hall of fame in 1986) and chairman of the NCAA Men's Golf Committee. In recent years, he helped create dialogue between the USGA and NCAA in order to get the amateur status guidelines of the two organizations more in line with each other. I had the pleasure of talking about his work the past few years and found his joy in working with these two groups to be refreshing and humble.
People inside the Duke community and in the golf world each remember Coach Myers well. "Rod was a great Duke man," noted Blue Devil men's basketball coach Mike Krzyzewski. "He represented Duke as well as anyone and his efforts throughout his career are a perfect example of how a coach should serve a university. He was a great friend and mentor to many. This is a huge loss for Duke University."
"I think the best coaches have the ability to mold their players into better men first and then make them better players second," said PGA Tour pro Joe Ogilvie, who lettered for Myers from 1994 to 1996. "Coach Myers had this ability. I matured and became a more complete person my four years under Coach and that translated into success both on and off the golf course."
"If someone's looking for a model of how academics, athletics and ethics can be melded together to integrate college sport into the overall college experience, one need only look at the manner in which Coach Myers conducted himself and led the Duke men's golf team," said USGA executive director David Fay. "My life is richer for having known Rod Myers. I extend my condolences to members of Rod's family - immediate and extended."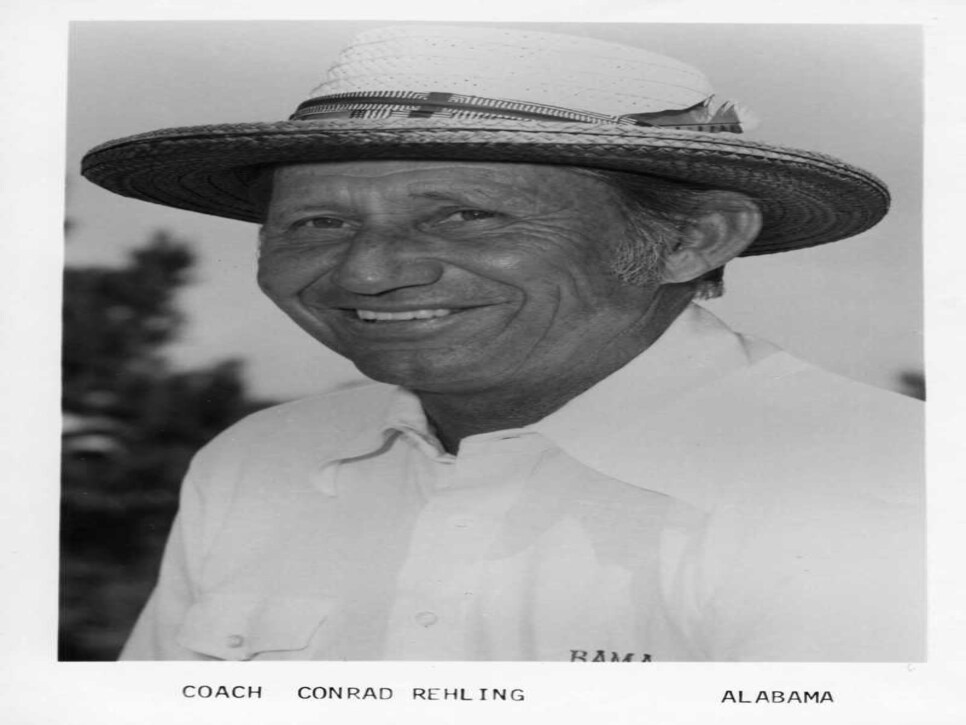 While no longer an active coach, having retired from the head job at Alabama in 1988, Conrad Rehling (right) was still a role model to many in college golf. He first oversaw a golf program in 1956 at Florida after becoming a professor of physical education at the school in 1949. He coached the Gators until 1963, and his teams went 66-26-1 in matches during his tenure in Gainesville. After coaching at West Florida, Rehling eventually landed back in the SEC at Alabama in 1972 and helped establish the Crimson Tide's women's team. He coached the men's teams to its only SEC title (1979) and was among the first class of inductees into the GCAA Hall of Fame in 1980.
Rehling's influences also went beyond college golf. He volunteer his time to Special Olympics for which he earned the PGA of America's Lifetime Achievement Award.
"I'm saddened to hear of the passing of Coach Rehling," said current men's coach Jay Seawell, whose 2007 Alabama team has tied Rehling's 1974 team with a school single-season record four team titles and who honors Rehling's legacy with a fundraiser and scholarship each year. "It's a sad day for Alabama Golf. I believe he's the father of Alabama Golf. He's the one who put Alabama golf on the map. Coach Rehling positively affected so many players while he was a coach here. These men who played for him are a big influence on Alabama Golf today. He was a great coach and, more importantly, a great man."
It's sad that it takes the passing of two great men such as Myers and Rehling to applaud their contributions and appreciate their kindness and generosity. College golf has grown so much since the days these two greats first started coaching. In many ways, these two played no small role in making that happen.
They will be missed, but not forgotten.
Myers is survived by his wife, Nancy, their three daughters: Kelly Elliott, Kathy McKinney and Kristen, and their five grandchildren: Hannah Elliott, Taylor McKinney, Grace Elliott, Madelina Myers-Osband and Joe McKinney. Services will be held next week in Durham, N.C. The Duke athletic department has established an endowed scholarship in Myers' name. Contributions can be made by contacting Jack Winters at 919-613-7575.
Rehling is survived by his wife of 62 years, Maxine, three daughters and numerous grandchildren and great-grandchildren. A memorial service will be held April 7 at 2 p.m. at McConnell Memorial Baptist Church in Hiawassee, Ga.