The Loop
Mini-tour player birdies every hole on back nine, shoots 27
Vision54 was founded by Lynn Marriott and Pia Nilsson on the concept to which Annika Sorenstam adhered, that anything is possible, even birdieing every hole and shooting 18-under par 54.
A mini-tour player from Rockford, Ill., got it half right in a Hopkins Tour event last week, the Summergrove Classic in Newnan, Ga.
Jeff Kellen, 25, who played college golf at Illinois State, shot 27 on the back nine at Summergrove Golf Club by birdieing every hole.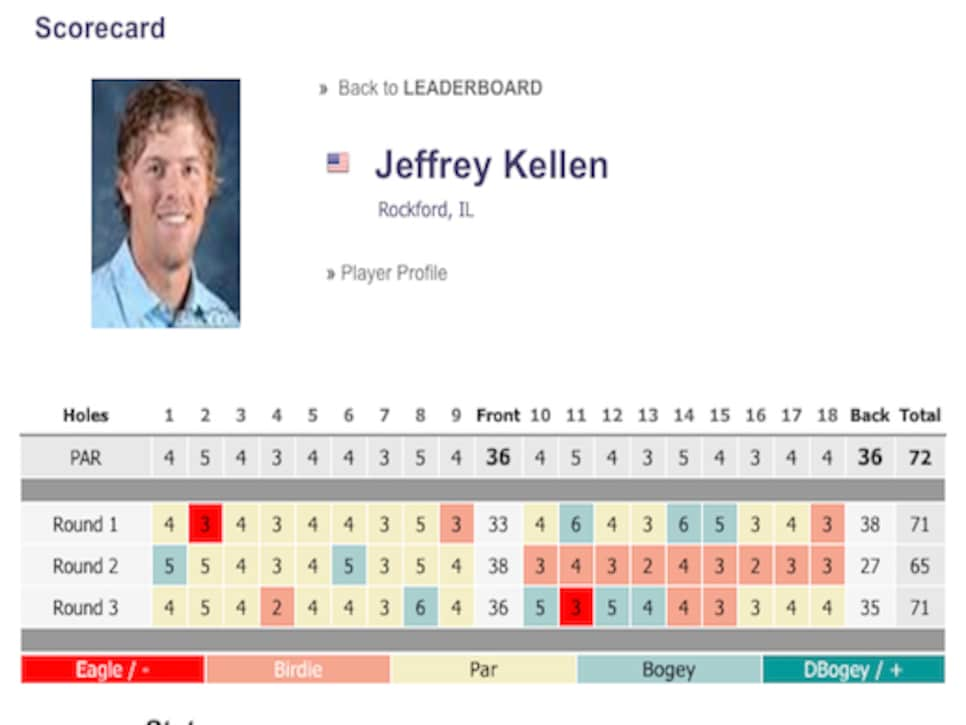 "The only time I had been more nervous [than on the 18th tee] was the first time I competed in a web.com Tour event on the first tee," he said of the Air Capital Classic in 2013.
Kellen shot 38 on the front nine, despite receptive greens softened by rain. "I hit it fairly well, but made a couple bad scoring mistakes," he said. "I knew I had to shoot 30, at least, to make the cut."
He went pin seeking on the back nine, where the longest birdie putt he had was an 18-footer at the 17th hole. Everything else was inside 10 feet. He reached both par 5s in two and two-putted them for birdie. "Probably the toughest of them was 13, a long par 3 with a tucked pin over water, with water short, right and long," he said. "I hit a 7-iron to eight feet."
Kellen finished tied for 20th. Odd stat: He played those nine holes in the second round in nine-under par and finished 54 holes at nine-under par.
"I want to get to the PGA Tour," he said. "I feel like a player with a lot of ability and athleticism, but technical skill has always been my weak part. I'm one of those players that has gotten better every single year, just not in leaps and bounds.
"At Illinois State I played against Luke Guthrie and Scott Langley [University of Illinois player now on the PGA Tour]. I feel I can achieve that level."