Oh My Goodness
This is it, this is the most powerful dunk in NBA history
It's been a big week for masters of all sorts (see what we did there) and perhaps the most masterful master of the weekend is Miles Bridges. The Hornets forward threw down an in-game dunk so destructive that the Atlanta Hawks, Clint Capela, OutKast and the entire state of Georgia will be picking up the pieces for decades.
No more dilly-dallying. Let's get to the throwdown.
That one's certainly tough to come back from. And yes, technically, the Atlanta Hawks won the game, but who really cares after a dunk like this?
We bet you're saying, "That was incredible. Show it from every angle." Don't worry, buddy. We've got you.
Now you're asking, "Is there a cool photo documenting this forever from Getty?" Also, yes.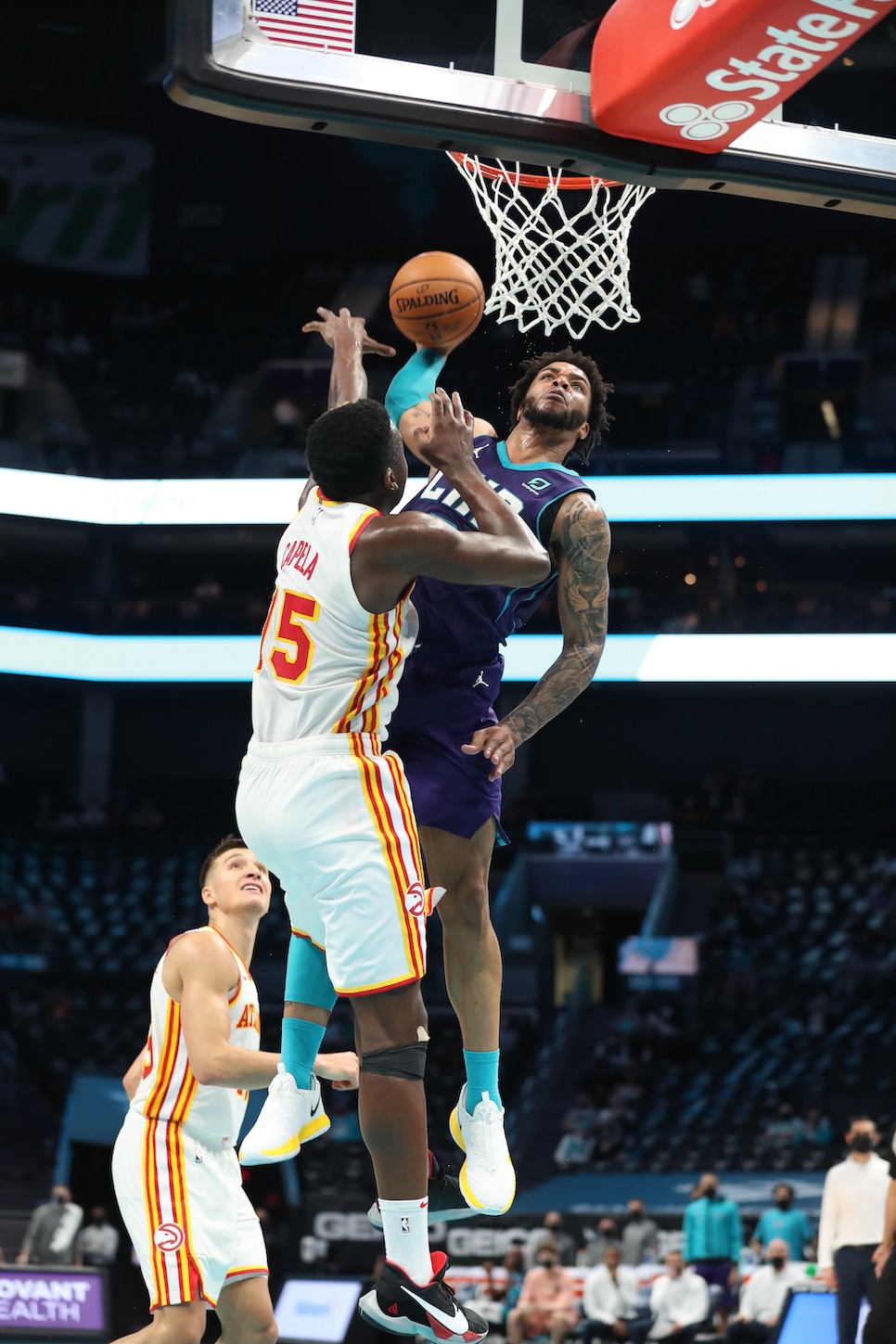 It was a detonation of sorts and one that will stick around for quite some time. We here at The Loop like to proclaim this is it about all sorts of things: the best lucky break, walk-off win, dumb sports conversation, etc. But we feel pretty comfortable in saying that this is it...this is the most powerful professional dunk you'll ever witness.