The Loop
Mike Davis not likely for USGA top job
Since taking over as the USGA's senior director of rules and competitions in 2006 after 16 years working for the association's staff, Mike Davis has received almost universal praise for his efforts, most notably his ability to offer entertaining yet challenging setups for the USGA's marquee event, the U.S. Open. Perhaps it's only natural then that Davis' name has surfaced among possible candidates for the USGA's executive director post vacated after David Fay's retirement last month.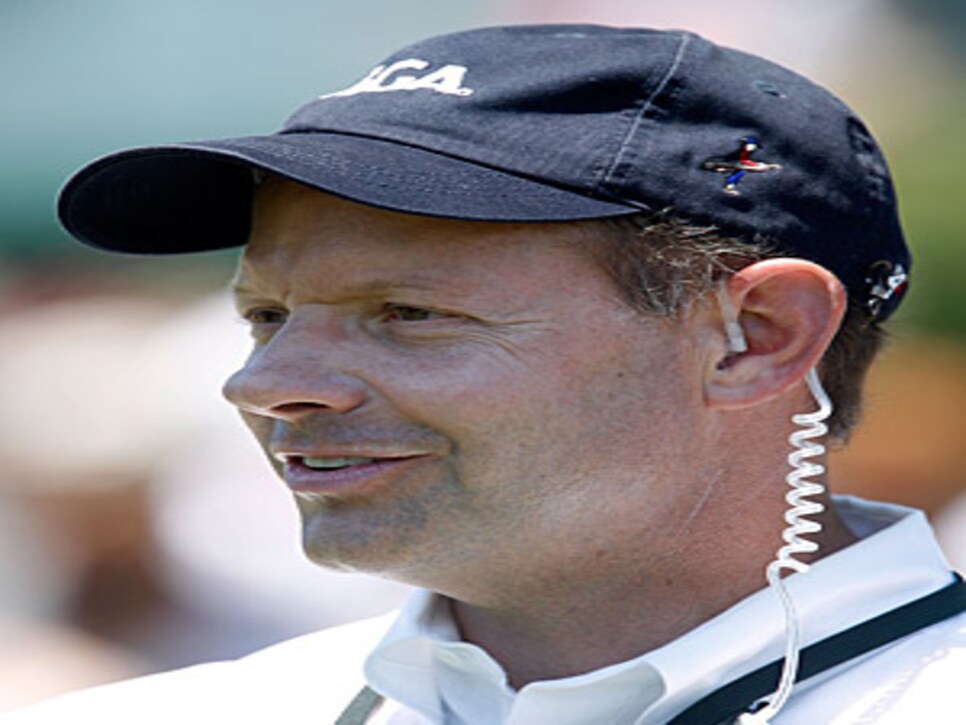 As the five-member search committee led by USGA president Jim Hyler begins working in earnest to find Fay's replacement (on Friday, the USGA posted the job opening on its website), it's likely to find, however, that Davis' interest in the top post appears to be tepid at best.
"They'd have to really change [the job responsibilities] before I had any interest," Davis said in a phone interview. "My whole focus for two-plus decades has really been on our core functions. I really haven't gotten involved and, candidly, don't have a big desire to get involved in the support functions and the commercial-type things."
Indeed, the executive director role encompasses more than simply overseeing rules and championships. Fay's successor will have to be conversant in the USGA's ancillary roles (architecture, handicapping, turf management, etc.). Moreover, the person will need to have the skills and temperament to share power and influence with the15-person executive committee, a body whose interest and direction can be fluid given how its member rotate annually.
"We'll see how it plays out," Davis said. "I have so much on my plate now, I'm just trying to focus on that."