The Loop
Mickelson to attempt $1-million shot on Monday Night Football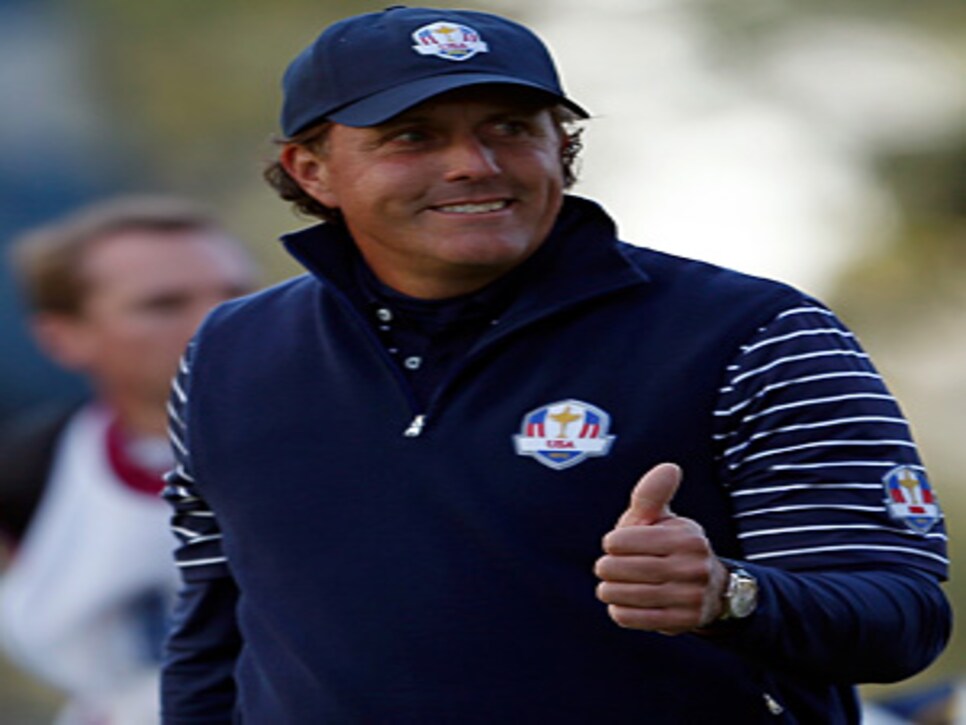 Every shot Phil Mickelson takes in a tournament has big bucks riding on it. Heck, so do all the ones he attempts during his famous early-week money matches with fellow PGA Tour players.
But this time, it's not his money.
Mickelson will hit a 100-yard shot for charity during halftime of tonight's NFL Monday Night Football game between his hometown San Diego Chargers and the Denver Broncos. The lefty will take aim from one of Qualcomm Stadium's end zones and fire at targets in the other. Based on which target he's able to hit (we're assuming there won't be a Webb Simpson-like Ryder Cup shank), that's how much his sponsor KPMG will donate to First Book, a non-profit organization which provides new books for children in need.