The Loop
Mickelson on Woods' issues: 'I think Tiger's going to have the last laugh'
LA JOLLA, Calif. — Phil Mickelson, a short-game virtuoso, came to Tiger Woods' defense on Wednesday when he was asked about Woods' issues around the green.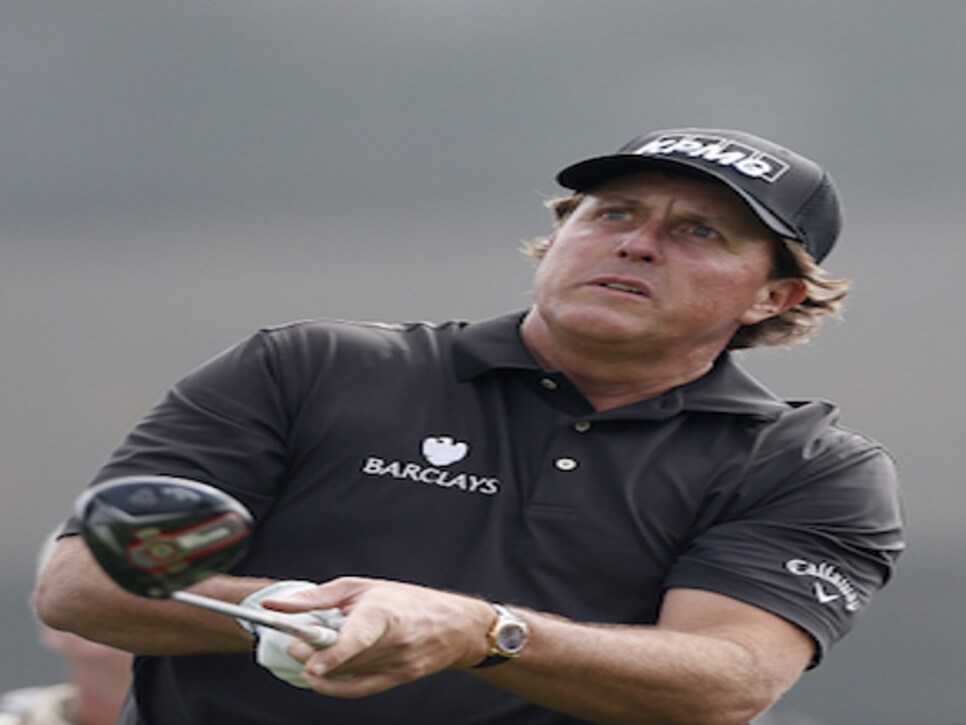 "I think that Tiger's going to have the last laugh," Mickelson said at Torrey Pines Golf Course on the eve of the Farmers Insurance Open. "His short game, historically, is one of the best of all time. I think his golf game is probably the best of all time. The short game, when you haven't played, it's the first thing to feel uncomfortable and the quickest thing to get back. I don't think he's going to have any problems, I really don't.
"I think we all, myself included, have had stretches where we feel a little uncomfortable, we don't hit it solid, and usually it's just a small tweak. Because it's such a short swing that it's not a hard thing to fix. I just don't see that lasting more than a week or two.
"It's happened to me a number of times where I have gone through spells where I had trouble chipping the ball close, chipping it solid. But it comes back. It's not like it's a big concern. As long as he's healthy and as long as he can swing the club the way he's swinging it, with the speed he's swinging at, I think his game will come back pretty quickly."