The Loop
Mickelson notices changes to Augusta in Masters tuneup
MIAMI -- Phil Mickelson went on a Masters scouting trip Monday and Tuesday and, as usual, there was something new to learn.
Youngsters Dustin Johnson and PGA champion Keegan Bradley joined the three-time Masters champion, and while they were soaking in a few pointers from the veteran left-hander, Mickelson was noticing that Augusta National GC had undergone a few subtle tweaks.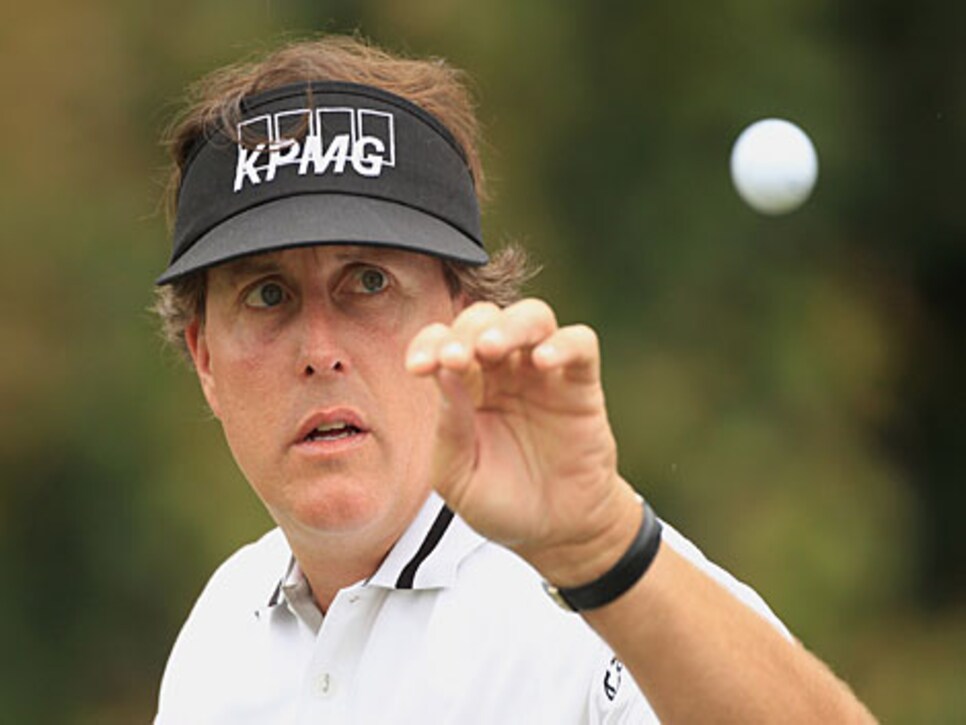 Photo by Scott Halleran/Getty Images
Augusta National has regularly been upgraded and made more challenging, but Mickelson, 41, reported that changes to the greens at Nos. 8 and 16 might have made those holes slightly less demanding, in certain areas.
"It's in great shape as it always is," Mickelson said. "There's more grass coverage than in years past. Every year, two greens are redone with subtle changes, and this year those holes were 8 and 16.
"After looking at them, I think that some of the more challenging pin placements on those greens were softened a little bit, and made to be not quite as difficult. I don't know if -- I'm not saying it's good, bad, indifferent. But there was a bigger plateau up on the top right on 16. The green on 8 in the front was widened. The hill on the left was softened. So little things that I felt like the back right pin on 8 was made much more accessible. It's much flatter, a lot more room there. You can be a little bit more aggressive now into that pin. So, it was interesting."
Mickelson confirmed that Tiger Woods was scheduled to join the trio yesterday, "but something came up."