Viral Video
Phil Mickelson takes driver off deck from trees because why the hell not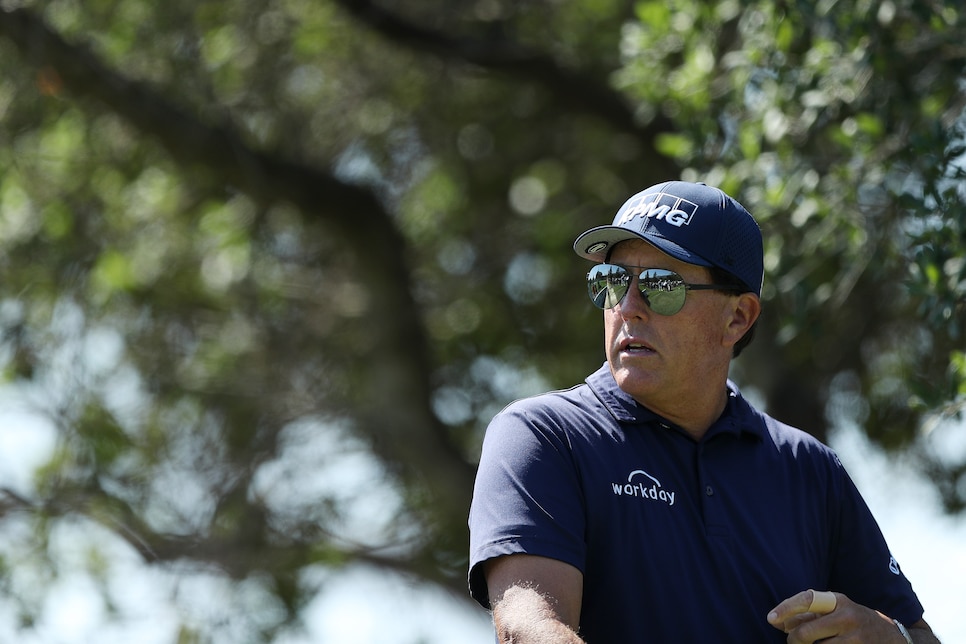 Well before that magical weekend in May, Phil Mickelson was beholden not so much to the competition but to a command known only to him. He wanted to win, wanted to compete, yes, but he would do so in a way others would only entertain if they were goofing around with friends or on the range. Phil had work to do, but he would have fun while he did it.
But then Kiawah happened, and those four days on the shores of South Carolina have turned the rest of Mickelson's career into a never-ending victory lap. The competitor still rules the day, yet the showmanship has been turned up so much and so fast the dial has fallen off, and golf is better off for it.
Which is a long-winded set-up of saying: Phil decided to go driver off the deck from inside a treeline during the second round of the Fortinet Championship because, well, why the hell not.
Mickelson would proceed to sink a 20-footer for birdie, because all magicians are required to take a bow after their performance. And let us know those performances will not be coming to an end anytime soon:
Mickelson turned in a three-under 69 on Friday to make the cut, meaning more chances to pull off the improbable this weekend await. And hey, if Brooks Koepka ultimately can't go at next week's Ryder Cup, Steve Stricker can find solace that he has a competitor, and entertainer, waiting in the wings.