The Loop
Mickelson caddie "Bones" Mackay has double knee replacement surgery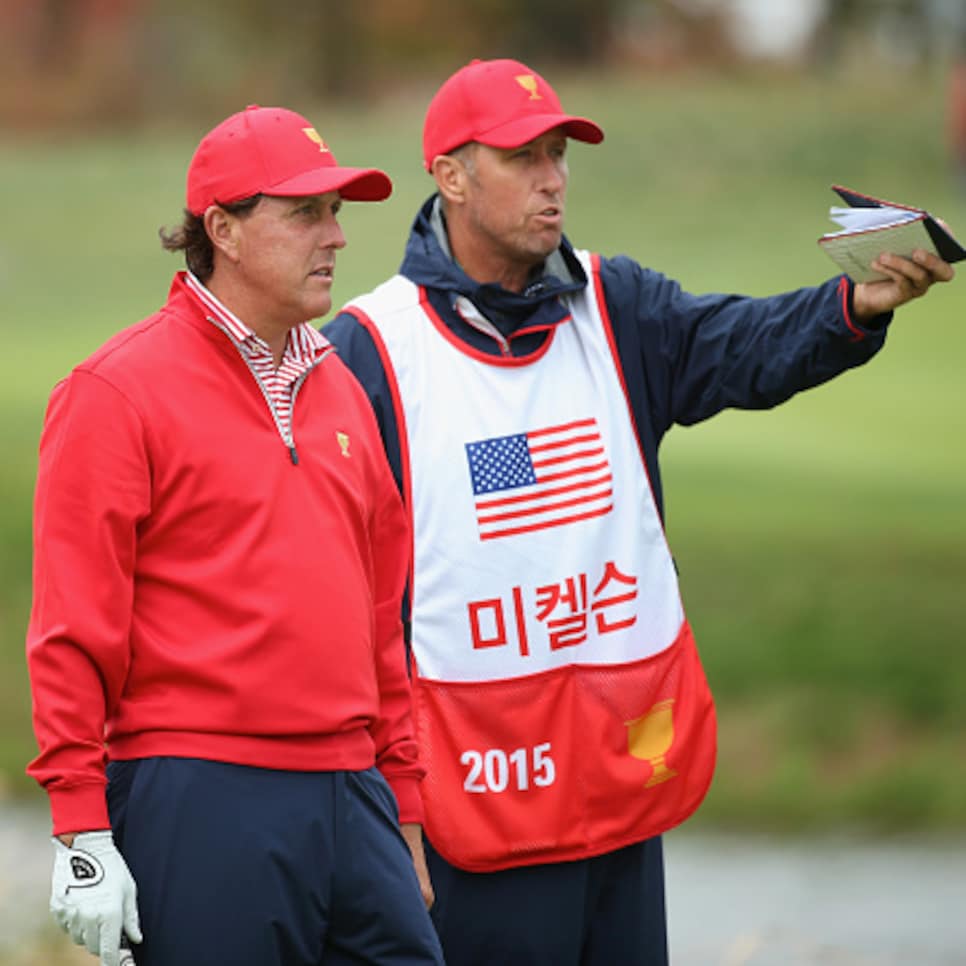 It turns out that it wasn't just one surgery that Team Mickelson underwent last month. It was two ... or three, depending on how you choose to count it.
"It's a good question. I don't know if you say I had one or two operations," said Jim "Bones" Mackay, the longtime caddie for Phil Mickelson, who had both knees replaced on Oct. 19, the same day his boss was having sports hernia surgery.
Though the two have worked together for 25 years, the scheduling of their respective procedures was coincidental. "We didn't even talk about it. We were both in a hurry to get it done, and it just happened to be the same day," Mackay said. "The next day we were texting back and forth. 'So, how are YOU doing?'"
For about a decade Mackay hasn't been doing well, struggling to walk without pain. Even as a kid he remembers having trouble with them, but they have gotten progressively worse over time despite several arthroscopic operations, cortisone shots and gel injections. Dr. Ted Firestone, who like Mackay is a member at Whisper Rock Golf Club in Scottsdale, Ariz., performed the procedures at North Scottsdale Hospital.
"The doctor told me that what they found was definitively worse than they thought it was," Mackay said. "Forget about being a caddie, he said, basically my knees did not fit together well at all. If I hadn't gotten it done, I was probably risking something happening during the season and then being out a long time."
After a short time using a walker, Mackay has graduated to walking with a cane, though he did cover a half-mile Thursday without it. He intends to be on Mickelson's bag when the left-hander returns to the PGA Tour Jan. 19 at the CareerBuilder Challenge in Palm Springs, Calif.
"It's been going really well. The doctor is very pleased with my progress," said Mackay, who not only is learning to walk again, but to walk properly, something he's never really done. "I'm learning to walk more efficiently. I'm doing a better job of that, but I have to work on my game. A lot of right-left, right-left."