News
Michelle Wie withdraws from U.S. Women's Open due to neck injury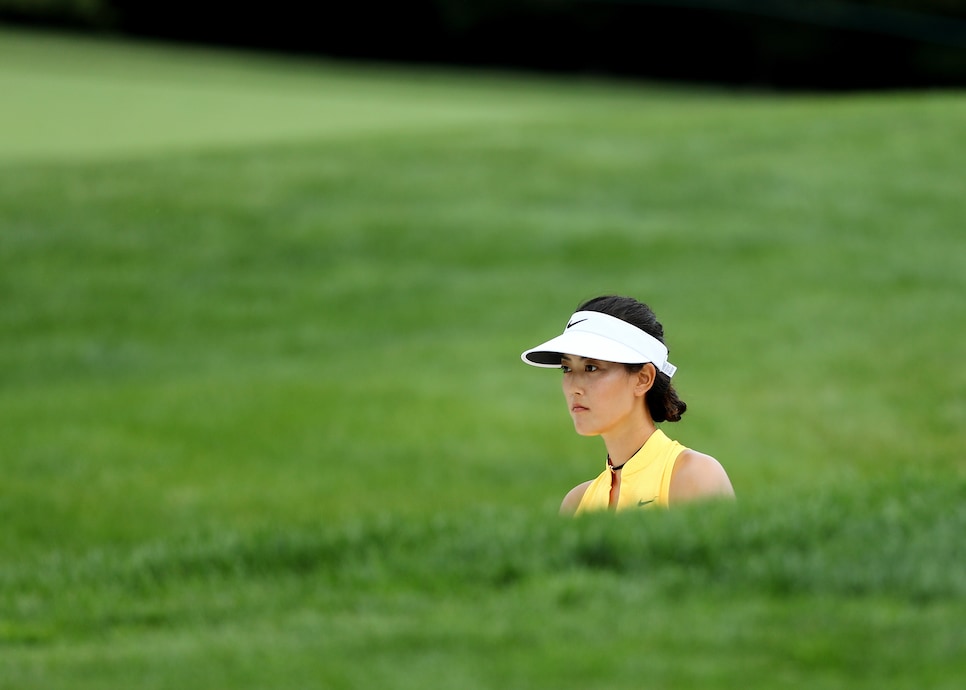 BEDMINSTER, N.J. -- Michelle Wie withdrew from the U.S. Women's Open on Friday morning due to an ongoing injury to her neck. After shooting a one-over 73 during Thursday's first round, Wie teed off for her second round on the 10th hole, but withdrew one hole later.
Wie said the pain began during the final round of the KPMG Women's PGA Championship two weeks ago, and that she hasn't hit a full shot since that round. During Thursday's first round at Trump National Bedminster, she received treatment for the pain from two LPGA trainers on the 16th hole. She's been wearing tape on her neck and shoulder, and has been noticeably stiff since Tuesday. She said the injury is a neck strain, and that it feels like a sharp pain when she makes contact.
"It's a miracle that I even played," Wie said after her first round on Thursday.
Her coach David Leadbetter echoed the sentiment.
"She didn't want to make a big deal out of this leading into the tournament," Leadbetter told Golf World. "She didn't want attention brought to it. But I'd estimate she's at about 50 percent. Most people wouldn't even try to play if they were in her condition."
Wie posted a statement on Instagram after withdrawing:
"The U.S. Open is by far one of my favorite tournaments and I was looking forward to playing this event all year. I so badly wanted to play today and the rest of the week. I have been battling a neck injury and have been receiving treatment everyday in order to be able to play. Unfortunately based on the short turnaround from last night's round to this morning, I haven't been able to recover enough to play to my full potential today. I am confident with continued treatment, I will be at 100% by the Scottish and British Open. Thank you all for your support and well wishes."