The Loop
Michelle Wie Gets Her Card
Our friend Gene Martineau, a California Golf World reader who writes frequently and has in the past been critical of the special status enjoyed by Michelle Wie, responds to her qualifying school success last week with magnaminity--and speed.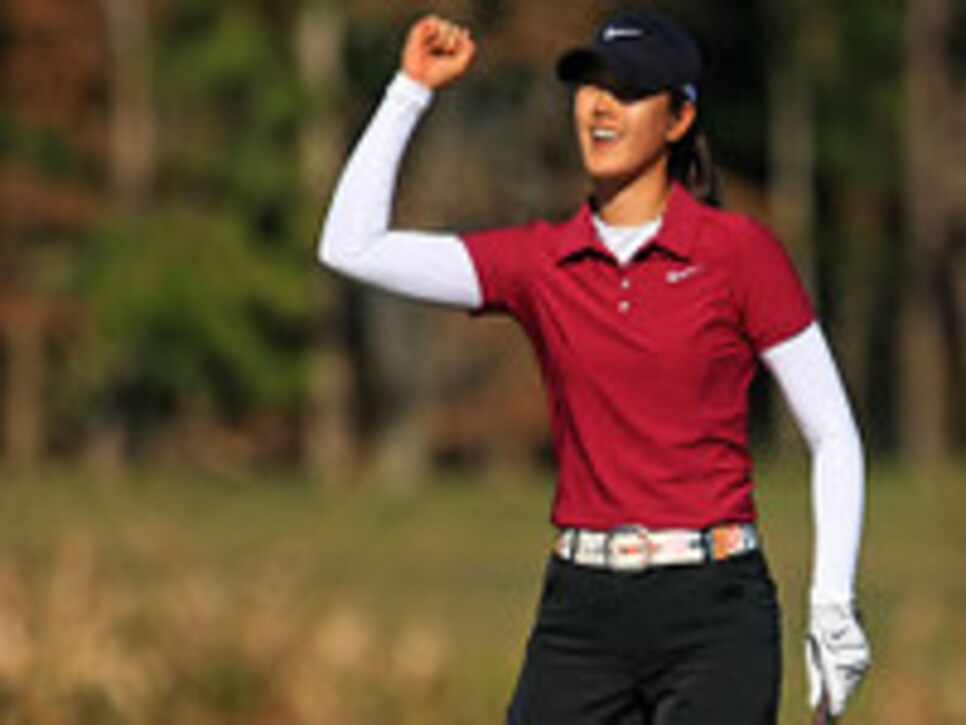 As a critic and non-fan of Wie getting either 53 exemptions or invitations in her 62 tournaments she has played in the last 7 years,I was delighted and impressed with her decision to attend LPGA qualifying school and her play in qualifying. I sincerely believe she will win on the LPGA tour and become the drawing card needed by that tour in replacing Annika. My only hope is that she will concentrate solely on the LPGA tour without attempting to play in any men's events while she establishes herself on the LPGA tour.
Well said, Gene. David Leadbetter, who has been in the same place on this issue as you for some time, echoed those sentiments in his comments this week. He also pointed out that there was no small quotient of pressure on Wie:
Eric Alderson's report on espn.com includes this quote: "If she failed this test," said her coach, David Leadbetter, "it would be, 'Michelle Who?'"
Ron Sirak reports on Wie's success as well as that of Stacy Lewis, the former college phenom who has battled scoliosis.
A good week for women's golf, which can use it.