The Loop
Michael Phelps is putting his golf career on hold to try swimming again
Michael Phelps had it all. A sponsorship with Ping, the free time and hero status to play any course, and all the lessons he wanted with Hank Haney. His golf game was improving, as evidenced by his appearances in various celebrity tournaments, as well as a holed 159-foot putt at Kingsbarns during the 2012 Alfred Dunhill Links.
But now, he's giving it all up to get back into a swimming pool. Really, Michael?
Obviously, we kid, but it appears Phelps won't be playing as much golf -- at least, for the time being -- after announcing his return to competitive swimming on Monday. Phelps will swim at the Arena Grand Prix April 24-26, his first event since the 2012 Olympics. And the decision leaves the door open for the 18-time gold medalist to compete for the U.S. in the 2016 Games in Rio.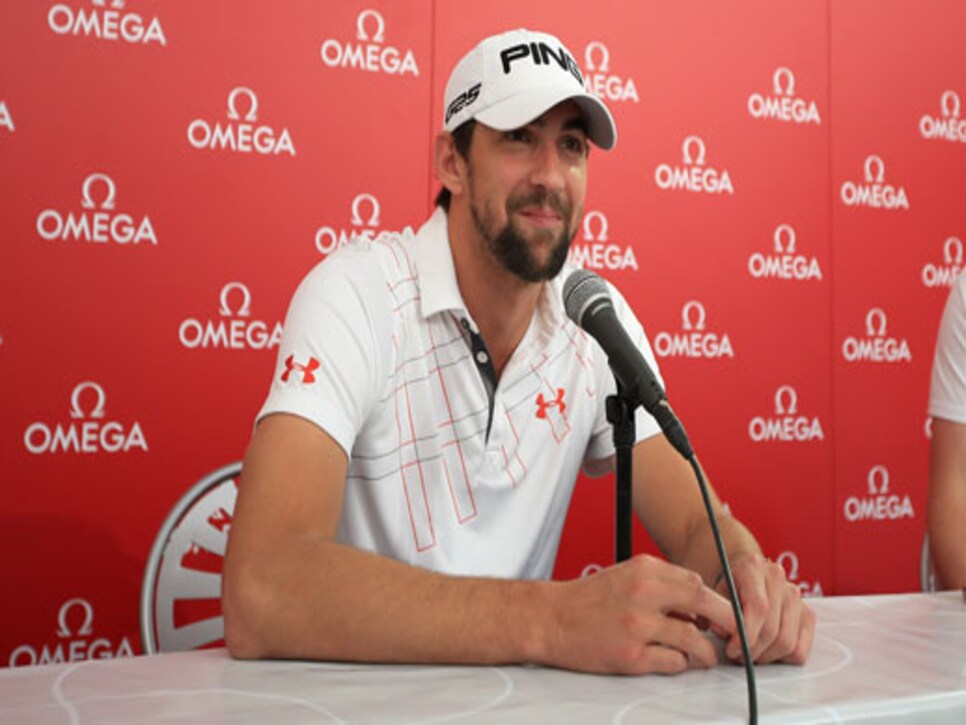 So did Phelps really miss swimming or was golf too tough? We're not certain, but we're sure Phelps isn't tossing his sticks anytime soon. Here's a quote from when he retired from swimming and decided to participate in the third season of "The Haney Project" on Golf Channel:
"I have traveled the world through swimming, but really haven't had an opportunity to experience the world through my travels," Phelps said. "As I enter this next chapter of my life, I think I will be able to shift my competitiveness to anything I put my mind to and golf is one of the things I want to focus on."
Yeah, he'll be back. Wait, does Phelps know golf is returning to the Olympics in Rio? Maybe if he stopped messing around with this whole swimming thing and really got serious, he could represent his country on the golf course there instead.