The Loop
Michael Jordan's wedding reception held on Jack Nicklaus' golf course
How much does Michael Jordan love golf? He couldn't even tear himself away from the course for his own wedding weekend.
Actually, with upwards of 2,000 guests, a golf course was a logical choice, especially one located in the NBA legend's backyard. On Saturday, Jordan wed longtime girlfriend Yvette Prieto and the reception was held at the Bear's Club, a Jack Nicklaus-designed golf club and community in Jupiter, Fla.
According to JeffRealty.com, Jordan's wedding tent was 40,000 square feet -- 5,000 bigger than his mansion, which looks to be located about a solid 3-wood away from where the reception was held in the picture below.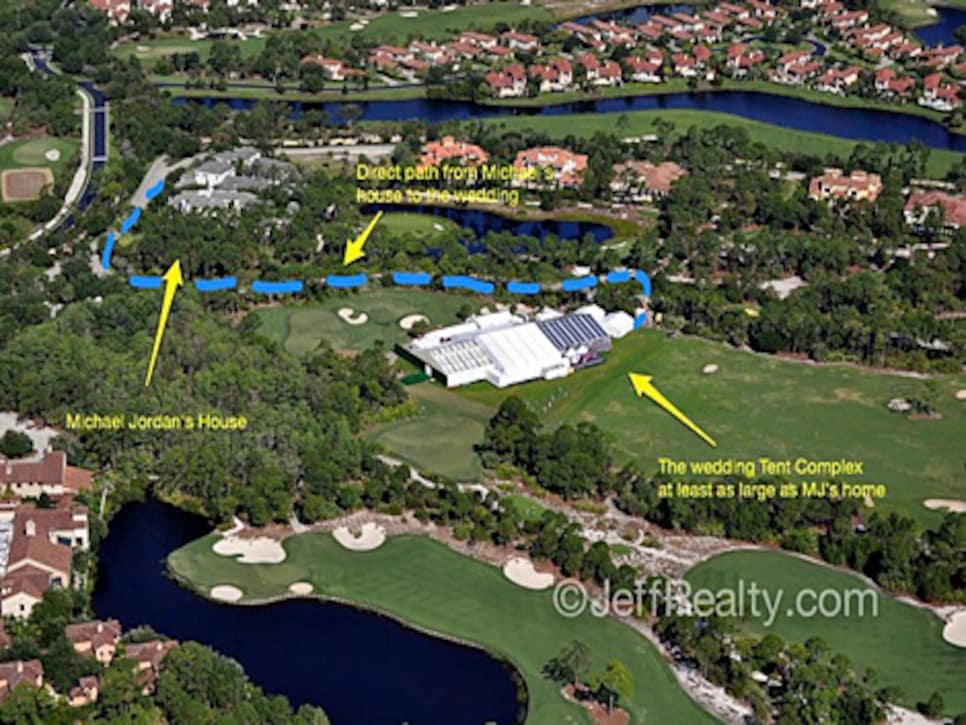 The realty company called it the "largest tent in wedding history," so you can add another line to the competitive Jordan's career accomplishments.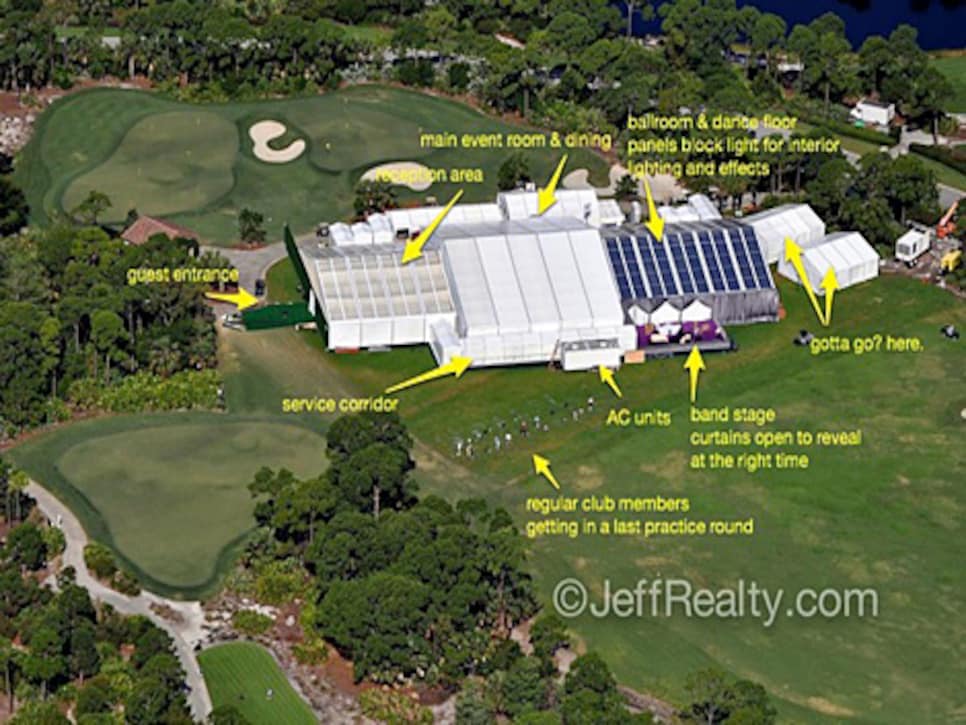 Reported guests included Tiger Woods, Patrick Ewing, Spike Lee and Ahmad Rashad. The music entertainment was as impressive with Usher, Robin Thicke, K'Jon, DJ MC Lyte and The Source all performing.
Nicklaus granted Jordan permission to have the celebration on the course's driving range. We're just wondering if Jordan and Woods were able to sneak out to hit a small bucket.