The Loop
Michael Jordan doesn't have the heart to tell Tiger he's finished -- and 5 other revelations from fascinating Woods article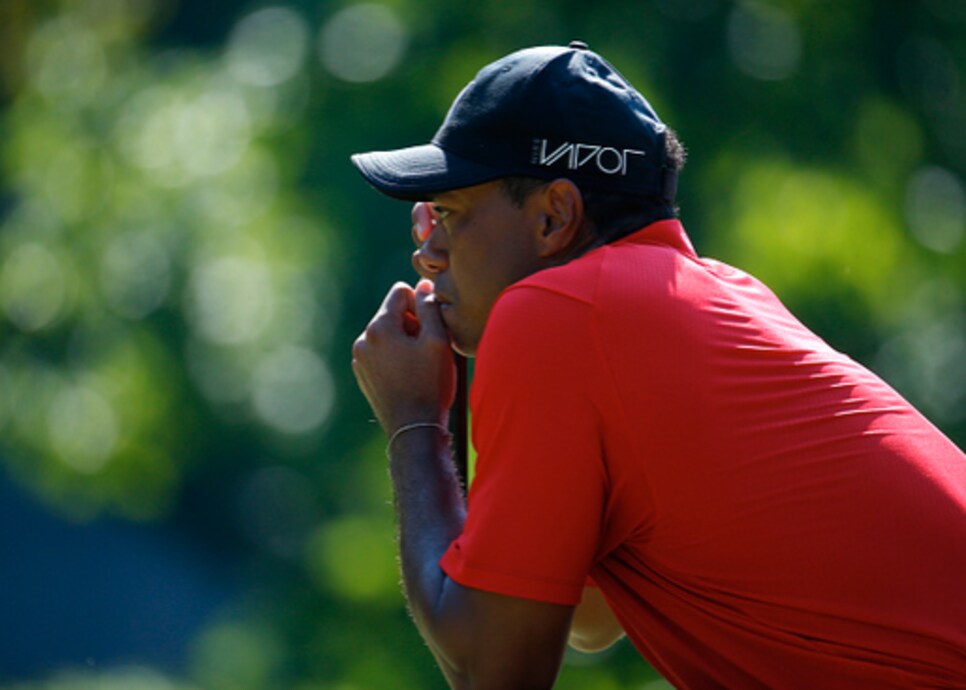 For the second time in a month, a golf writer has taken a deep dive into trying to make sense of Tiger Woods' quick fall from grace -- and greatness. This time, ESPN's Wright Thompson is on the case with a story published on Thursday entitled "The Secret History of Tiger Woods." And it's fascinating.
The crux of the piece is that Woods' world started to crumble with the death of his father in 2006. You'll probably need your entire lunch break to read it all -- or an extra, extra long trip to the bathroom -- but you should definitely take the time. Seriously, read it here. In the meantime, we've collected some interesting nuggets from the story.
1. Woods was there for his father's death
Earl Woods died at 3 a.m. on May 3, 2006, in the Cypress, Calif. home where Tiger was raised with his son by his side. Earl kept the house because he liked the memories it contained. Specifically, Earl liked to walk into Tiger's unchanged bedroom that still featured a Star Wars poster and an old Nintendo set.
2. Michael Jordan doesn't have the heart to tell Tiger it's over
"The thing is," Jordan says, "I love him so much that I can't tell him, 'You're not gonna be great again.'"
3. Tiger needed help talking to girls Thompson describes a time when Woods went out to a club in New York with Jordan and Derek Jeter. At one point, Woods asked them how they talk to girls. Go tell 'em you're Tiger Woods, they said.
4. Tiger uses funny aliases
Thompson reports Tiger liked to use the alias Logan Howlett, Wolverine's human name in X-Men, when checking into hotels. And he used the name Eric Cartman (A South Park character) when signing up for free-diving lessons.
5. Tiger's SEALS training was incredibly intense Woods' interest/obsession with the Navy SEALS was first documented at length in Hank Haney's book, The Big Miss, which was written with Golf Digest's Jaime Diaz. Thompson reports more details about Woods' trips to see the SEALS train in his piece, including Woods going through a "kill house" session in which he learned about clearing rooms and rescuing hostages. "He just f---ing went all out," one SEAL said.
6. Tiger would have joined the Navy if he broke Jack Nicklaus' record "If he had had a hot two years and broken the record, he would have hung up his clubs and enlisted," an anonymous friend said. "No doubt."
Woods is currently recovering from two off-season back surgeries. Thompson and others claim his recent string of injuries were caused as much, if not more, by his military training rather than by golf. Woods has said he's being patient in his latest comeback, because as friend Notah Begay tells Thompson, Tiger "knows" its going to be his last.