The Loop
Michael Jordan causes stir at private club by wearing cargo pants
What did Michael Jordan do to fall out of favor with the high-end La Gorce Country Club in Miami Beach? Take a divot out of one of the greens? Toss his clubs into a lake?
No, according to the New York Post, the basketball great was wearing cargo pants, which was in violation of the club's dress code of collared shirts and Bermuda shorts. Given the opportunity to change, Jordan apparently refused, and now the newspaper quotes a club source saying the Hall of Famer won't be invited back.
A Jordan rep confirmed that Jordan opted against changing his outfit, but was unaware that Jordan is out at La Gorce for good. "I guess it's their loss -- as MJ is a great golfer, and a great guest," the rep told the Post.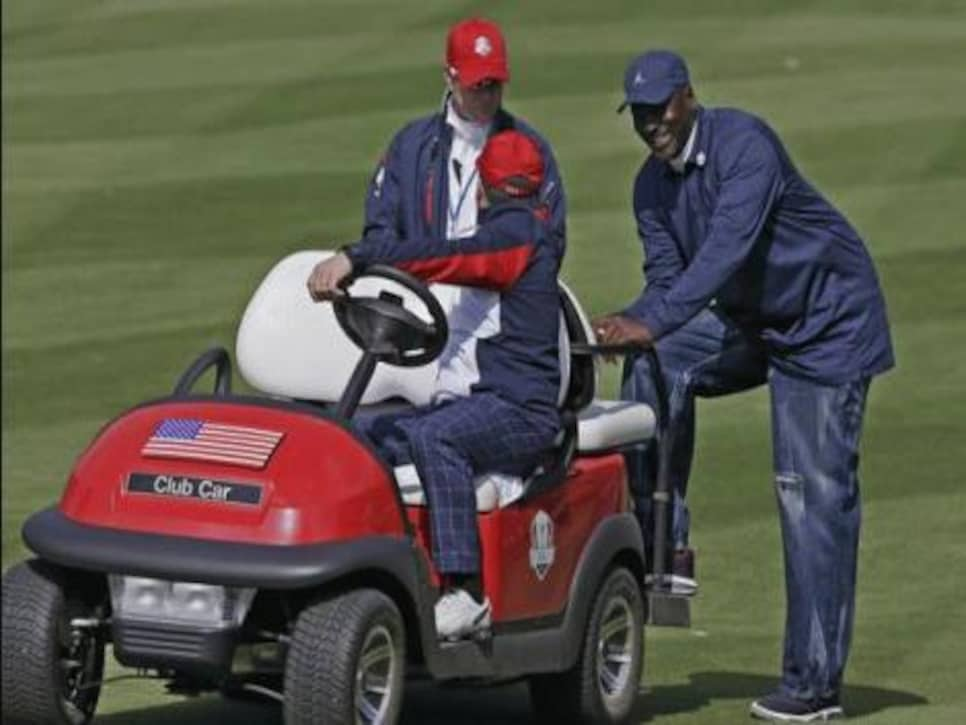 This is not Jordan's first run-in with the golf fashion police. A passionate player who has been a constant at U.S. team events the last 15 years, Jordan was criticized for walking inside the ropes at  Medinah Country Club this past Ryder Cup in jeans.
But while most clubs are consistent in their opposition to denim, cargos remain a point of contention, even when it comes the President of the United States. What do you think? Are they really that bad? Do those extra couple of pockets make a difference?