The Loop
Love tabs Michael Jordan as adviser to U.S. Ryder Cup Team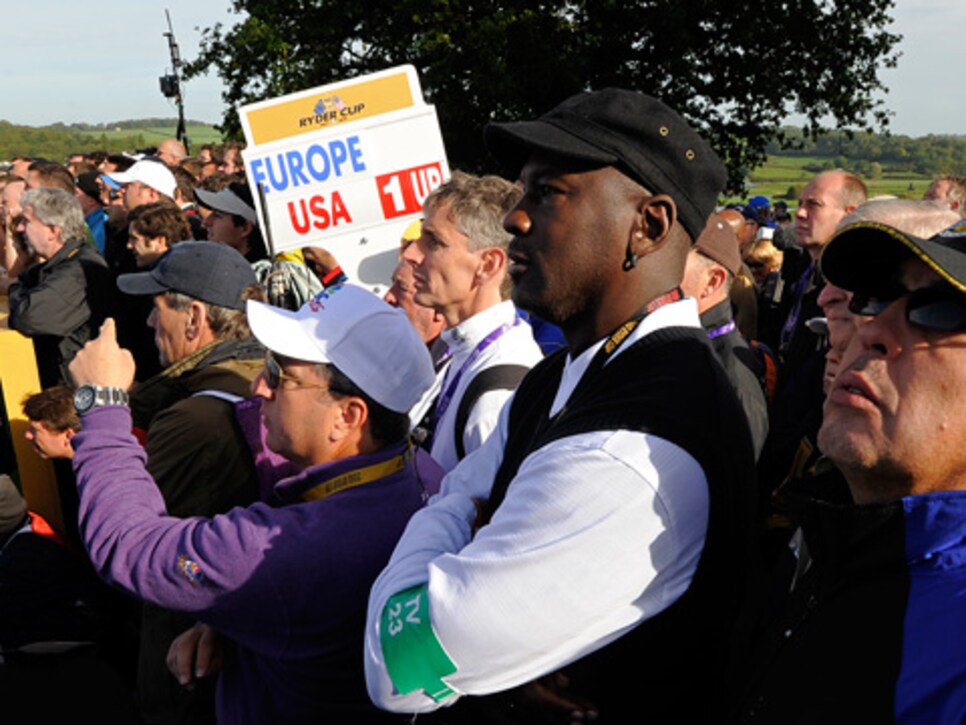 Michael Jordan watches from the gallery during the 2010 Ryder Cup. Photo: Timothy A. Clary/Getty Images
Move over Matt Foley, there's a new motivational speaker in town. Michael Jordan will once again be riding along with the U.S., this time at the Ryder Cup, as the American team attempts to win back the Cup in his hometown of Chicago. The 49-year-old, six-time NBA champ served in a similar capacity in 2009 as an assistant captain for Fred Couples at the Presidents Cup, which influenced Love's decision.
"I told Michael this a couple weeks ago. One of the neatest things I ever saw in the Ryder Cup was Michael riding in the golf cart with Tom Kite." Love told reporters on Tuesday after announcing his final selections for the 2012 Team. "He came out to watch Freddie and I play and I thought that was one of the coolest things."
"So I want my team, like Fred and I did, to get to see Michael. Rather than him sneaking around in the gallery, I want him to be seen and I want him to be in our team room, be hanging around and be a great influence."
While his presence might not have a big impact on their performances, having an athlete of Jordan's caliber in their corner should provide some instant motivation. After all, he can still dunk, and even had an outside chance to actually play on this year's Ryder Team.