The Loop
Men's early, early top 10 for 2009-10
Sorry for the delay with this ... but here's my thoughts on how the men's side of things stacks up with less than three months until the first tournaments of the 2009-10 season.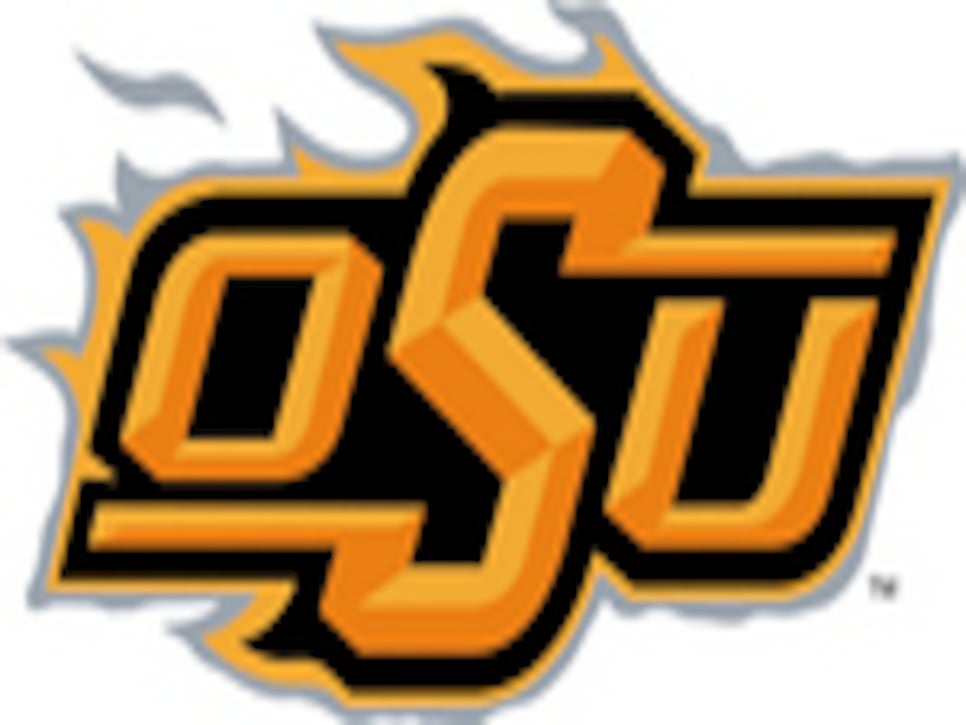 __NCAA finish: Qualified for Elite Eight, lost in quarterfinals to Georgia
Departing starters: Trent Leon
Skinny: Even if junior-to-be Rickie Fowler jumps to the pros this summer, the depth back in Stillwater is enough to make the Cowboys the early favorite with All-American caliber players in Morgan Hoffmann, Peter Uihlein and Kevin Tway.
__NCAA finish: Qualified for Elite Eight, lost in quarterfinals to Arkansas
New recruits: Charlie Hughes, Larry Iverson III, Chris Williams
Skinny: The Huskies proved they were more than just Nick Taylor and four other guys, with Richard Lee and Darren Wallace stepping up in particular. Everybody's back for the Pac-10 champs, giving them reason to think big in 2009-10.
Departing starters: Dodge Kemmer, Daniel Lim
New recruits: Andre DeDecker, Andrew Yun
Skinny: Conrad Ray needs to help the Cardinal get past a disappointing finish at nationals and move on. If he has a healthy Joseph Bramlett, along with an improved Steve Ziegler and talented young players in Sihwan Kim and David Chung, he shouldn't have too much trouble. Yun could step right in and start as a freshman.
__[#image: /photos/55ad7156b01eefe207f67e48]|||Thumbnail image for Arizona State logo 2008-09.gif|||__4. Arizona State
__NCAA finish: Qualified for Elite Eight, lost in quarterfinals to Texas A&M
__New recruits:Darren Hupfer, Jin Song __
Skinny: Randy Lein insisted that his team was better than they showed early in the spring, and with a victory at the West Regional, followed by reaching the Elite Eight at nationals, he seems to have been right. With everybody back, look for them to hit the ground running this fall.
__NCAA finish: National champions
Departing starters: Bronson Burgoon, Matt Van Zandt
New recruits: Ryan Blair, Ryan Kelley, Cameron Peck
Skinny: The Aggies lose their best player off the national championship squad (Burgoon) but get the No. 1 high school recruitin the country coming to College Station (Peck). Look for J.T. Higgins' group to remain in the spotlight.
__NCAA finish: Qualified for Elite Eight, lost in semifinals to Arkansas
Departing starters: Brian Harman, Adam Mitchell
New recruits: Brian Carter
Skinny: It will be tough to replace Harman and Mitchell, but the Bulldogs did redshirt two players last year and have Will Kropp chomping at the bit to get into the line-up. UGa might not be as deep as in recent years, but the team will still be good.
Departing starters: Matt Hughes, Matthew Swan
Skinny: The Crimson Tide turned what looked like it might be a "re-building" year into a two win, five top-five season. Sophomore-to-be Bud Cauley could contend for national player of the year and Hunter Hamrick, Hunter Slatton and Spencer Cole all had flashes of solid play during their first years.
New recruits: Ross Frankenberg, Jonathan Hauter
Skinny: The Fighting Illini are coming off a record breaking season, winning seven times and claiming their first Big Ten title in 21 years. It could be tough to top what they did in 2008-09, but with everyone returning, there's no reasons to think they won't have continued success.
Departing starters: Billy Horschel, Toby Ragland, Will Strickler
New recruits: Phillip Choi, Tyler McCumber, Tommy Chung Hao Mou
Skinny: The Gators lose a lot of experience, but have a roster full of junior All-Americans who on paper seem capable of filling the void. Whether we see that paper players come to life is the big question.
Departing starters: Clark Klassen, Michael Quagliano
New recruits: Brinson Paolini, Adam Sumrall, Julian Suri
Skinny: A talented incoming recruiting class is just want Jamie Green needed to help stabilize the Blue Devils program that's been through a lot of transition over the past few seasons.
Departing starters: Erik Flores
New recruits: Mario Clemens, Bobby Lange, Pontus Widegren
Skinny: The Bruins never seemed to click in 2008-09, but that doesn't mean they don't have talent. Gregor Main shinned as a freshman, and the threesome that arrive in Westwood this fall should help restock the UCLA line-up.