The Loop
Men's D-I Regional Preview
East: Five of eight teams correct (including winner Duke)
All I can say is I'm no wrong Ron (nod to my fellow college writer Ron Balicki at Golfweek), but then again I'm no wrong Ron (I actually have predicted winners of late). Thus, here I go again: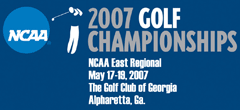 Locks to advance: Coastal Carolina
Shouldn't have a problem: Clemson, Florida, Georgia Tech
On the good side of the bubble: Georgia State, Charlotte, North Carolina, Auburn, Chattanooga
On the bad side of the bubble: Florida State, Duke, Virginia Tech
Will play respectably: Mississippi, Alabama-Birmingham, Central Florida, Jacksonville State, Eastern Michigan
Just happy to be there: Penn State, Old Dominion, Louisiana-Lafayette, St. John's (N.Y.), Maryland, Longwood, Rhode Island, Hartford, Boston College
Skinny: Having won on this difficult course a little more than five weeks ago at the U.S. Collegiate, Georgia has the inside track at taking the regional title (Bulldogs also have recovered from their sixth-place showing at the SECs with a win last Monday at the Linger Longer Invitational). Coastal Carolina has three wins and nine top-fives this season, with senior Dustin Johnson being a legitimate threat for the individual NCAA title. East Coast perennials Clemson and Florida get by easily, although they need to gain some momentum this week if they're to be contenders at nationals. Host Georgia Tech has a home-course edge and Cameron Tringale and Roberto Castro playing well. Georgia State has had a solid, but not spectacular season to date, but should get through playing so close to home. Charlotte is a steady squad that played so-so at the Linger Longer, but should bounce back; same with in-state rival North Carolina. Hall of Fame coach Mike Griffin knows how to get Auburn up for big events, so the Tigers will exceed expectations and advance to nationals. Chattanooga is the region's Cinderella, capping the best season in school history by qualifying for its first NCAA Championship.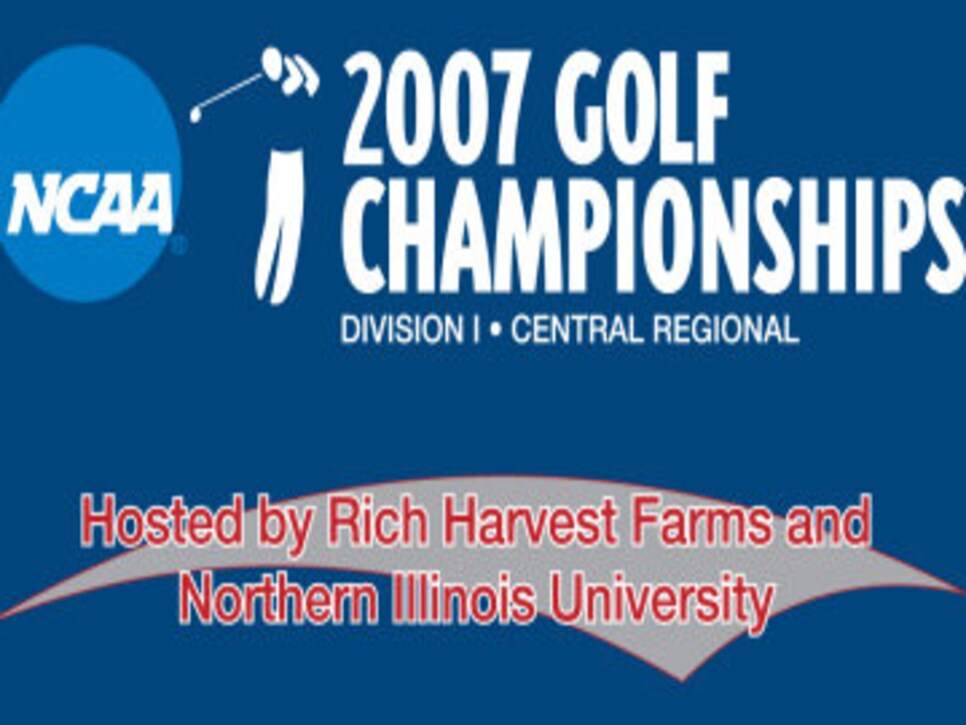 Locks to advance: Alabama, Lamar
__Shouldn't have a problem:Texas A&M, Louisville, Tulsa
On the good side of the bubble:__ Tennessee, Michigan State, Minnesota, Purdue
On the bad side of the bubble: Texas, TCU, Northwestern
Will play respectably: Southeastern Louisiana, Texas Tech, Wisconsin, SMU, Kansas
Just happy to be there: Wichita State, Baylor, Colorado, Nebraska, Oklahoma, Illinois State, Western Illinois, Siena, Texas Southern
Skinny: There's practically no safer bet in college sports than Oklahoma State men's golf making the NCAA Championship, and with incentive to be the first team to repeat at nationals since Houston in 1984-85, the Cowboys will cruise. Don't worry about Alabama's T-5 at the Linger Longer; the Crimson Tide have proved their for real long ago. Same with Lamar, who is an excellent dark-horse pick to win everything. Texas A&M's program has traction under J.T. Higgins. Louisville won at Rich Harvest Farms last September, so karma is with them. Tulsa starts five different players who have won individually during the 2006-07 season. SEC and Big Ten champs Tennessee, Michigan State and Minnesota have proven they can come through down the stretch, and will do that again this week, while Purdue becomes the overachiever by securing a spot at nationals as a 16th seed.
Winner:__ Southern California
Locks to advance: Stanford, UCLA, Arizona State
Shouldn't have a problem: UNLV, East Tennessee State, BYU
On the good side of the bubble: Arizona, Washington, San Diego State
On the bad side of the bubble: Wake Forest, New Mexico, Oregon
Will play respectably: UC-Irvine, Vanderbilt, Augusta State, Pepperdine
Just happy to be there: South Carolina, Oregon Sate, Colorado State, California, Nevada, Denver, Pennsylvania, Detroit-Mercy, Bucknell, Monmouth
Skinny: On a course that's going to yield low scores, Southern California has the players, led by Jamie Lovemark, to put up a lot of red numbers. That's not to say Stanford and UCLA won't give the Trojans a run for their money in the desert. Arizona State's disappointing season turns around, thanks to some home cooking. UNLV and BYU have plenty of experience playing the Karsten course. The same can't be said for East Tennessee State, but they have Rhys Davies, which can make all the difference. Arizona won't mind traveling up the road to Tempe. Washington will make it another successful postseason appearance by securing a spot at nationals, while San Diego State is the West's upset special, winning a playoff for the 10th spot to knock out Wake Forest.